For the past half-decade or so, Google has been trying feverishly to crack the enterprise market with its cloud and productivity applications. While the company has made some serious in-roads with its cloud services and the adoption of its productivity suite, G-Suite, Microsoft still rules the roost in the enterprise productivity market.
But that's not to say that what Google is doing isn't notable as G-Suite presents a serious threat to Microsoft's keystone SaaS product, Office 365, and the company has the cash flow to sustain a long battle for cloud market share. But as it stands now, Google is in third place in the 'cloud wars' and trails Office 365 in productivity market share as well.
This week, The Information picked up that Google is about to launch, yet another, chat application. But this time, it's targeted at its business customers and from everything we have heard so far, it looks more like a Teams/Slack competitor than an iMessage/WhatsApp application.
Which of course means, is Microsoft in trouble? Teams is the new hero of Office 365 and Microsoft is investing heavily in the platform to make sure that it sticks with customers. And by all metrics, this is working out well, with the company reporting last year that the application had 20 million daily active users.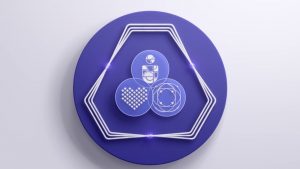 Google trying to re-enter this market should not scare Teams but for Slack, this could be a significant problem. While I know there are exceptions to this, for the most part, companies that use Google Apps will choose Slack over Microsoft Teams for their communication application.
This is the result of Google launching and eventually killing a bunch of chat applications during the past decade. This occurs frequently enough that customers are skeptical about adopting new Google applications because there is fear that they will be shut down in the near future. Because of this, Slack's steadfast course has made it the preferred choice for Google App users for chat as Google flusters around with Wave, Hangouts, Buzz, Gmail Chat, and many other products.
If Google is serious about its new application that is said to combine many of its existing chat services as well as sprinkle in Slack-like functionality, the real target is Slack, not Teams. While there are companies that pay for G-Suite and use Teams, they are in the minority to those who pay for G-Suite and Slack.
And Slack should be worried, for those already paying for G-Suite, if they find that Google's solution to be similar to Slack, then this will be an easy way to cut costs as both products are based on a monthly subscription model. But, one thing Google will need to do if it hopes to attract existing customers to its new app, is to create a migration tool from Slack to its new product.
It would be naive to say that this new application won't be a threat to Teams as well but I would hedge that most Teams customers use Teams because it's already part of their Office 365 subscription; it also doesn't hurt that Microsoft is killing Skype for business and forcing customers to adopt Teams as well.
Using Teams without the complete Office 365 portfolio is undercutting the value of the application: you either go all-in on Office or you end up wasting money by subscribing to multiple services when Office provides the complete solution. This is likely why we don't see as many companies using Office + Slack as this is throwing dollars out the door.
When Google does finally get its act together and launches a practical application that meets the needs of its G Suite customers, it will likely be adopted quickly. That is, after Google pledges long-term support and doesn't kill off the product 10 minutes later once another new shiny object appears.