The holiday gift-giving season is upon us, and sysadmins everywhere are hoping to find something useful in their Christmas stockings. There are already some excellent gift guides for tech gadgets that include things like the Microsoft Surface and Apple iPad, but we took a slightly different tack: We wanted to provide a holiday gift guide aimed squarely at in-the-trenches system and network administrators.
We also turned to Twitter to gather up some geeky gift advice and inspiration from the system administrator community. What follows is a list of geek-worthy gifts for sysadmins (both useful and ridiculous) culled equally from my own somewhat caffeine-addled imagination, as well as some solid recommendations based on real-world IT work by the many smart sysadmins I'm lucky to know in the Twittersphere. So let's get to the list!
1. ThinkGeek IT Department T-Shirts – ThinkGeek – $20
If there was one store that "gets" system administrators more than any other, it would have to be ThinkGeek. With online shelves stuffed to the brim with all sorts of tech, geek, and gaming whatnots, it's hard to pick what item might be the most well-received. Should I get the Han Solo in carbonite ice tray, the Star Trek pizza cutter, or the Death Star tea infuser? So many decisions, but I'll make it easy for you: a T-shirt emblazoned with the text "There's no place like 127.0.0.1."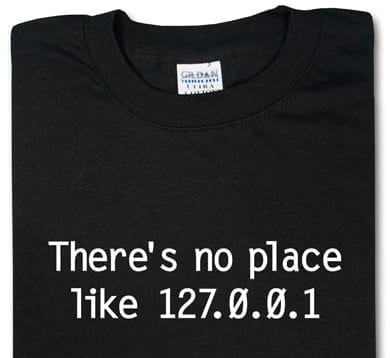 2. Leatherman Skeletool CX– Leatherman  – $60
Everyone in IT could use a good multi-tool, and Leatherman is arguably the king of multi-tools. The Leatherman Skeletool CX weighs only 5 ounces, but it comes loaded with seven different tools: bit driver, knife, carabiner/bottle-opener, needlenose pliers, wire cutters, standard pliers, and wire cutter. It also looks cool and has a design that looks as if it's inspired by the exposed skeleton of the T-1000 from the Terminator series. Hat tip to @mikerigsby for the suggestion.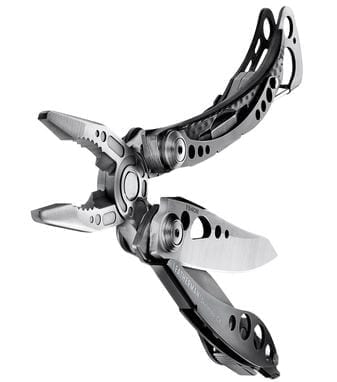 3. MegaPro 15-in-1 Screwdriver – MegaPro – $50
Cracking open the cases of everything from servers to copy machines is a task usually obstructed by a multitude of different types of screws. That's the cue for the MegaPro 15-in-1 screwdriver, which has enough removable screwdriver bits to unfasten just about anything you come across. All 14 of the separate bits are kept inside the handle to the tool for safe-keeping, while the shaft of the screwdriver itself can be used to open and fasten 1/4″ nuts, bolts, and screws.

4. SwissArmy CyberTool 34 – SwissArmy – $75
While the Leatherman Skeletool CX and the MegaPro 15 in 1 can handle many sysadmin tasks, sometimes an even more discreet tool is required. Microsoft Exchange MVP and IT zen master Paul Robichaux swears by the Swiss Army Cybertool, reporting via Twitter that "…the Swiss Army Cybertool is my go-to #sysadmin tool. Also fixes helicopters." You know, in case you ever need to do that. This particular tool comes with large and small blades, a corkscrew, can opener, toothpick, reamer, key ring, bitwrench with multiple Philips, Hex, and Torx bits, pliers, wire cutters, and more. Hat tip to @paulrobichaux for the suggestion.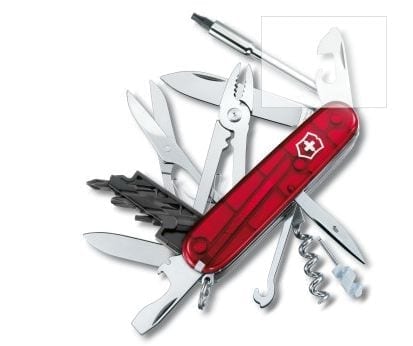 5. Bob Marley Cable Organizer – Build your own – Free!
Not every gift can be purchased from a store, but might require some creativity and assembly expertise. Such is the case with this Bob Marley-inspired wall-mounted cable organizer. Bob Marley has also recently emerged as a staple of the IT community when it comes to printer repair, with the now ubiquitous "We be jammin'" meme covering server rooms and jammed printers and copiers across the globe. Hat tip to @IS_Decisions for the suggestion and photo.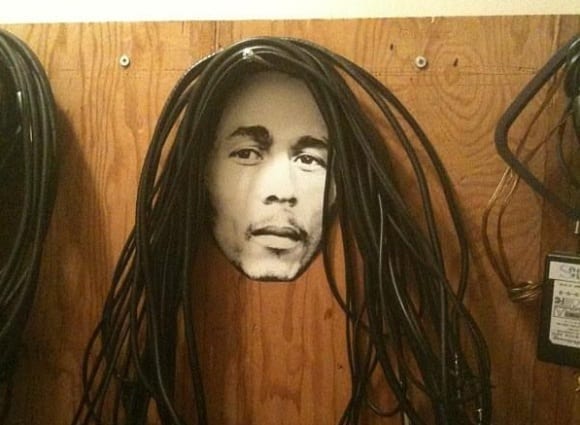 6. Portal Bookends – ThinkGeek – $50
Even if you're not a fan of computer or video games, you owe it to yourself to play Portal, easily one of the most entertaining and mentally-stimulating games of the last decade. (As an aside: You can get buy Portal as part of The Orange Box, which is unarguably one of the best gaming deals ever. In addition to Portal, you get Half-Life 2, Half-Life 2: Episode 1, Half Life 2: Episode 2, and Team Fortress, all for around $20 new.) Anyway, one of the best Portal-inspired geek gifts I've seen is this set of Portal bookends, complete with the accurate orange (entry) and blue (exit) portals. An excellent choice for any sysadmin that loves video games or books.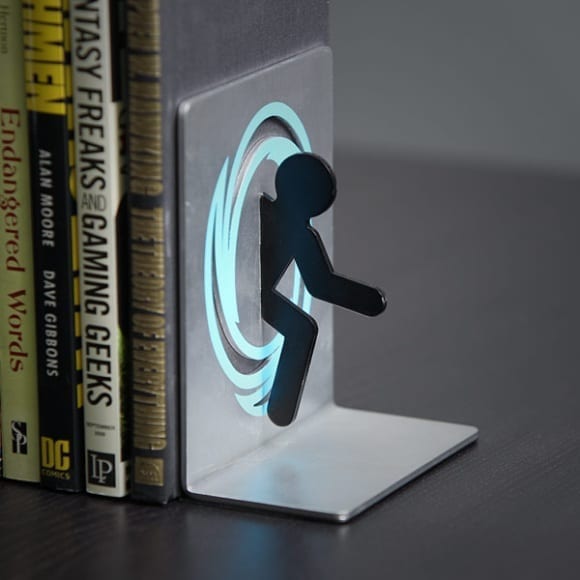 7. SATA/IDE to USB Adapter – Various – $15-$30
One of the most useful tools in every sysadmin's toolbox is a SATA/IDE to USB adapter or cable. There are dozens (if not hundreds) of varieties of this, from simple cables to small hardware devices with ports (like the Sunbeamtech product pictured below) that let you quickly plug a naked, internal hard drive into an available USB port. It goes without saying that a small assort of SATA, IDE, and USB cables would make a nice compliment to this gift as well. Thanks to @joerainero and @mikerigsby for the suggestions.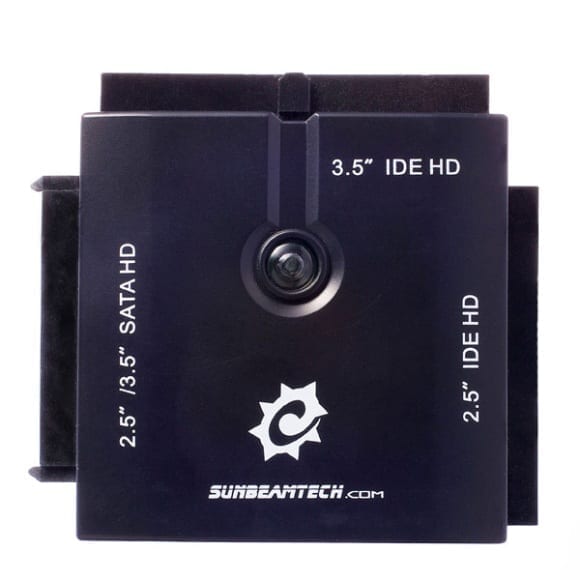 8. LEGO Minifigure USB Thumb drive – LEGO – $30
When I polled #sysadmins on Twitter about popular tools, the one that generated the most responses was also one of the most ubiquitous: the venerable USB flash drive. You can use them to store files, programs, and handy IT-focused utilities like the systinternals suite, or you can carry around a bootable OS on one. Or an assortment of useful virtual machines. The possibilities are endless. Since USB drives are so ubiquitous, I'd vote for something unique, like a LEGO minifigure 4GB USB drive*. If you can keep your kids (or coworkers) from swiping it for part of their LEGO creations, you'll have something that your fellow IT staff will be envious of. Thanks to @JeffHicks, @joerainero, @mikerigsby and @h_m_m for the USB drive suggestions. * Full disclosure: I used to work at the LEGO Company, so take my recommendation at face value. 😉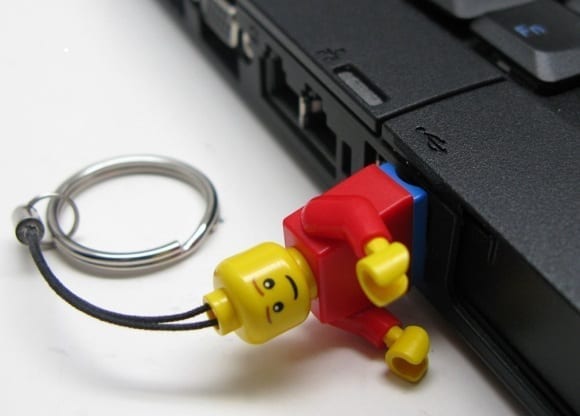 9. Fluke Networks LinkRunner – Fluke Networks – around $550 (depending on the vendor)
Troubleshooting network problems can bring even the most seasoned network administrators to tears at times, so having a good supply of testing equipment is a must. That's where the Fluke Networks LinkRunner comes in: Just plug the device into your network, and you can use it to test TCP connectivity, switch information, IPv6 support, ping connections to devices, verify cables, and identify link layer issues. Thanks to @fwoodbridge and @mikerigsby for the tip.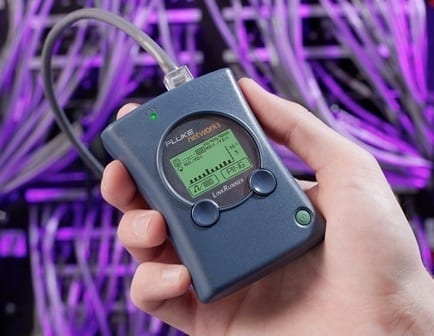 10. Epic Win (iPhone/iPad) – RexBox and SuperMono – $2.99
If there's one thing (or set of things, rather) that every sysadmin and network admin has to deal with, it's a seemingly unending stream of tasks. Resetting passwords, setting up servers, troubleshooting tablet devices, deploying virtual infrastructure, etc. — there's always plenty to do, and the to-do list never seems to get shorter. The solution? Embrace the coolness that is EpicWin, a thoroughly entertaining twist on the to-do list app. Like all other available to-do list apps, EpicWin lets you enter tasks, assign dates and priority, and keeps track of completed tasks. Where EpicWin takes a turn from the mind-numbing shackles of traditional task management to the epic is in the execution: You create a virtual avatar like in many computer games (such as Skellytore, shown below), who then levels up, finds loot, and goes on adventures in a virtual world based entirely on the completion of your real-world tasks. EpicWin is currently only available for the iPhone and iPad, but hopefully there'll soon be a version for Android and Windows Phone devices.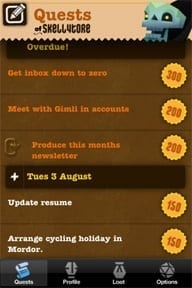 Have any additions you'd like to make to our list of holiday gifts for sysadmins? If so, drop me an email with some of your favorites.