Back at Build 2019, Microsoft announced Fluid Framework, a way to integrate living content inside of Office applications. While news around the availability of the product has been a bit slim, there are signs of it coming to life with a preview that looks to be available to all Office 365 customers.
Fluid Framework turns static documents into a living, breathing, content that can be utilized inside of the company's productivity applications. That is, once Microsoft implements it across its entire portfolio, as of now, unless you are in the private previews, its availability is scarce, at best.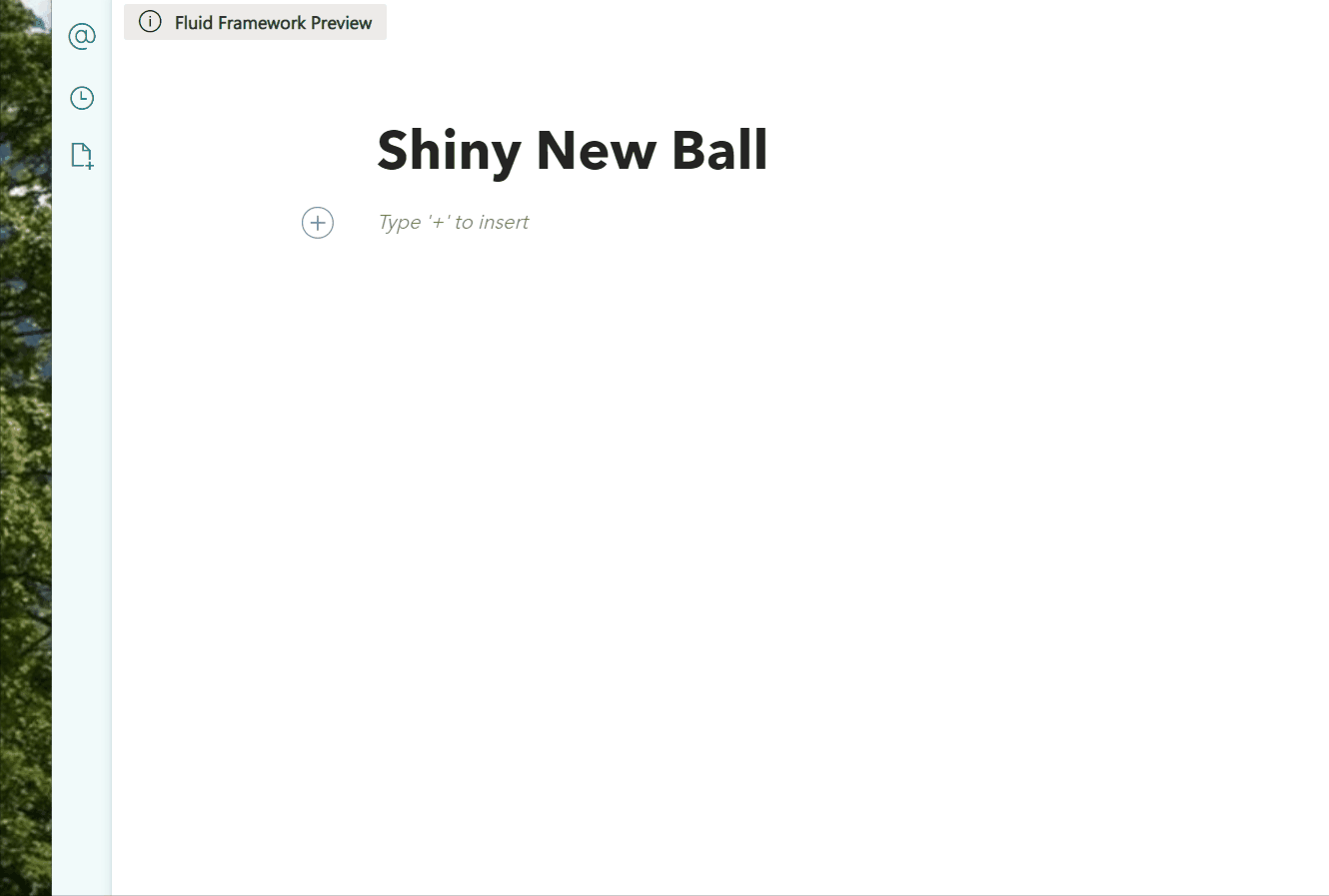 That being said, if you want to check out where the framework is headed, you can take a look at a preview here. You will be required to sign in with your Office 365 credentials but once you pass that gate, what you see is a live version of the framework.
At this time, the implementation is quite basic; you are presented with a blank canvas where you can add tables, lists, images, action items, and a few other minor features. One thing you can do though is tag other users, who will then be notified to share/collaborate inside the workspace.
The benefit here is that rather than needing to jump between Excel/ToDo/Image repositories, all that content can be in one document that is linked to other spreadsheets and task lists. There's no hiding it, this is very similar to Notion, but it's far from being a complete solution.
Microsoft has implemented the basics into the preview but it's not all that useful yet as grids can't use Excel syntax and there is no easy way to, as of yet, embed content from other files into the preview. Further, the preview is limited to only using content created inside the preview and you can't move grids/content around easily.
In short, the preview offers very basic functionality and isn't all that useful. But what you can see are the seeds for an improved collaboration experience and content sharing functionality inside the Office environment. I suspect that this framework has taken longer to develop than Microsoft had anticipated, that being said, this preview is a step in the right direction and hopefully we will learn more at Build later this year.
I am quite bullish on the Fluid Framework as it is the missing component that breaks apart the standard application model and moves Office more towards a data-first view, which is key, as you don't always need the robust tools of Excel/Word/PowerPoint and simply want to organize thoughts and processes around information.
Microsoft began rolling out this preview late last year and I am hoping that we see the company expand the offerings quickly. As of now, it's a novelty, but in the future, this will likely be focal point for collaboration.