Exchange 2010 Nears the End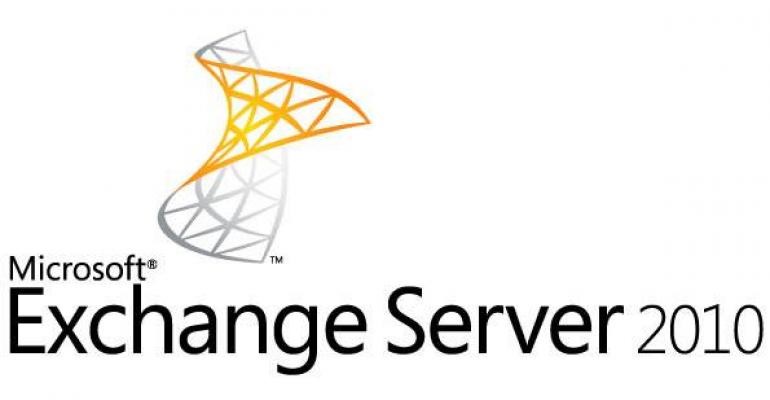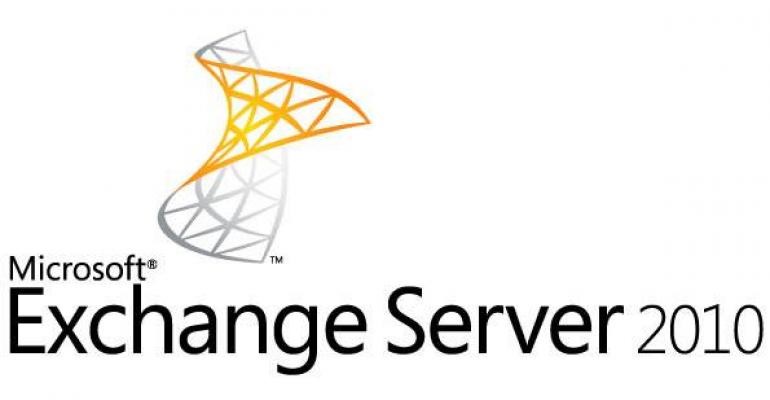 All software eventually hits the buffers. On October 8, 2009, Microsoft announced the Release to Manufacturing of build 639.21 of Exchange, or Exchange 2010. Some 3,750 days later, on 14 January 2020, Exchange 2010 reaches end of support and it's time for those still running this server to plan their next step.
The current version is Exchange 2010 SP3 RU25, released on 8 January 2019. So far, Microsoft has released three service packs and 50 updates (or roll-up updates) for Exchange 2010 in its long and distinguished history.
Why say distinguished? Well, it's because Exchange 2010 shaped what hundreds of millions of people use today in Office 365 and Outlook.com.
When Office 365 launched in June 2011, Microsoft's work to transform their on-premises servers for the cloud was incomplete. But Exchange 2010 included some critical features that continue to be important to Office 365 today.
Major Technical Achievements in Exchange 2010
The most obvious technical achievement in Exchange 2010 was the introduction of the Database Availability Group (DAG). Its model of log replication first appeared in Exchange 2007 with the LCR, CCR, and SCR clusters and was extended to deal with 16 member servers in a DAG.
Microsoft has improved the DAG over the years (for instance, by removing the need to configure IP addresses and in the introduction of the metacache in Exchange 2019), but what we see running today is very familiar to Exchange 2010 administrators. The ability to activate databases across other servers in the DAG, even if those servers are in remote datacenters, is vital to the data redundancy model used by Exchange Online.
The DAG also enabled Native Data Protection. Microsoft doesn't use backups inside Office 365 and depends on Native Data Protection to resist the possible effects of logical or physical corruption. Many Office 365 tenants seek the reassurance of traditional backups, albeit to other cloud services, but the simple fact is that it is possible to operate quite happily without backups.
RBAC
Another major evolution in Exchange 2010 was the introduction of role-based access control (RBAC). This continues in place today in Exchange Online and elsewhere within Office 365 like the Security and Compliance Center to restrict the options displayed to users based on their assigned roles.
A Compliant Email Server
Exchange 2010 also marked Microsoft's first significant plunge into email compliance with in-place holds, eDiscovery searches, and retention policies. Some of these features have been superseded by Office 365 constructs that work service-wide, but you can still apply legal holds to mailboxes and apply mailbox retention policies to keep mailboxes tidy.
Moving Mailboxes
The last of the big new features introduced in Exchange 2010 was MRS, the mailbox replication service. As mailboxes became larger, the old synchronous method for mailbox moves became harder to schedule and process. Now that 100 GB mailboxes are common and large archives are available, MRS is even more important.
Time to Plan
You'll still be able to run Exchange 2010 after January 2020. The server software won't suddenly come to a crashing halt. However, given the world of threat we live in today, running unsupported software is a recipe for disaster at some point in the future. It's time to move mailboxes to somewhere that's more modern and better protected.
Future Options
If you need to stay on-premises, start planning a move to Exchange 2019. You can't simply move mailboxes from 2010 to 2019 as the two servers don't know how to communicate. Instead, deploy some Exchange 2016 servers and use them as the path to Exchange 2019 (or stay on Exchange 2016 for a few more years).
Microsoft would prefer to see you move to Exchange Online. I agree that the cloud is now the de facto default option. It's hard to argue that this is a bad idea because the old canards that cloud services are insecure, unreliable, and expensive have well and truly been addressed by the record of Office 365 since 2011. Sure, some hiccups have occurred along the way, but generally Microsoft has delivered a very secure and highly robust service that is more functional than any on-premises server.
Onward and Upward
Exiting supported status marks the end of Exchange 2010 as a frontline product. I am a little sad to see this version complete its planned lifecycle, but such is the nature of software. I've had fun writing about Exchange 2010 over the years because it included so much new and important technology. Exchange 2019 is a better server, but it's not quite as exciting.