The Delve People Profile: A Sad State of Affairs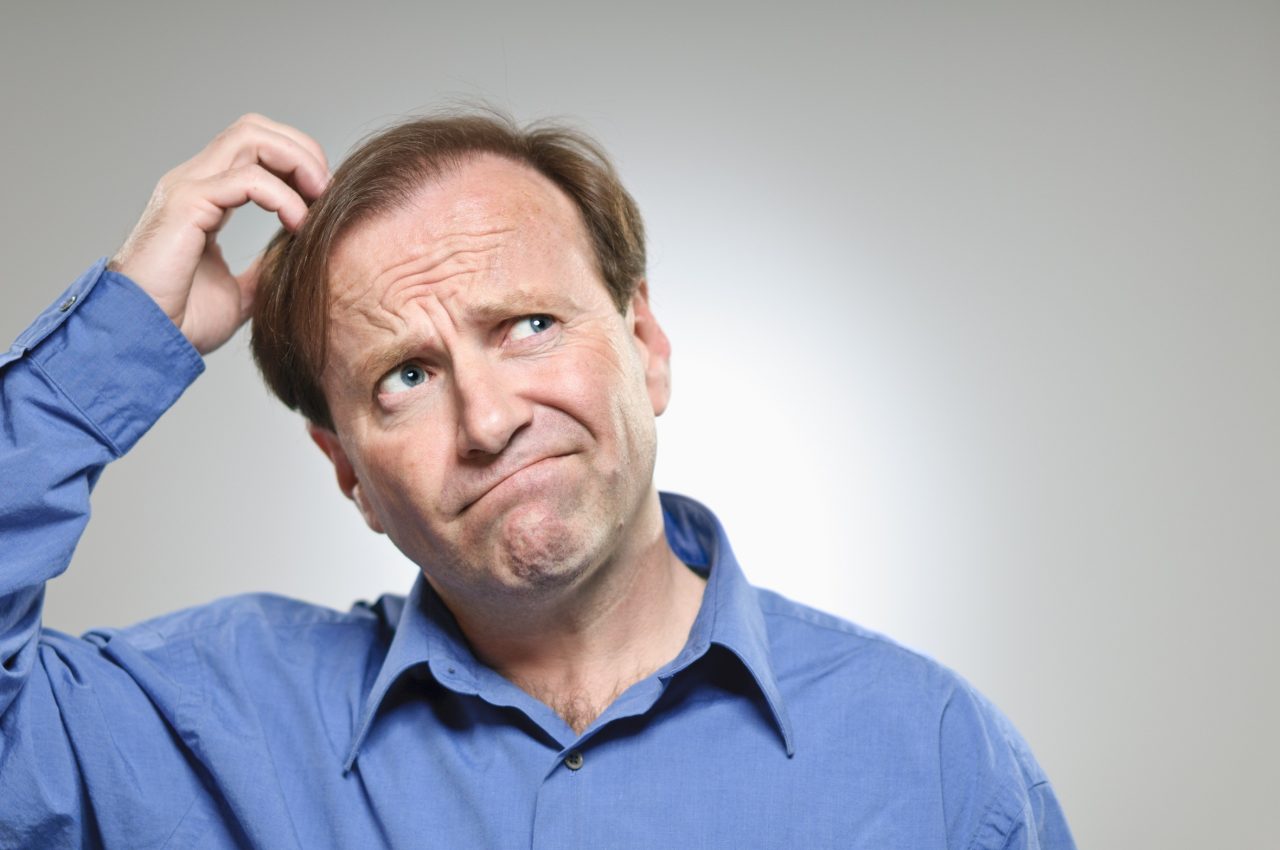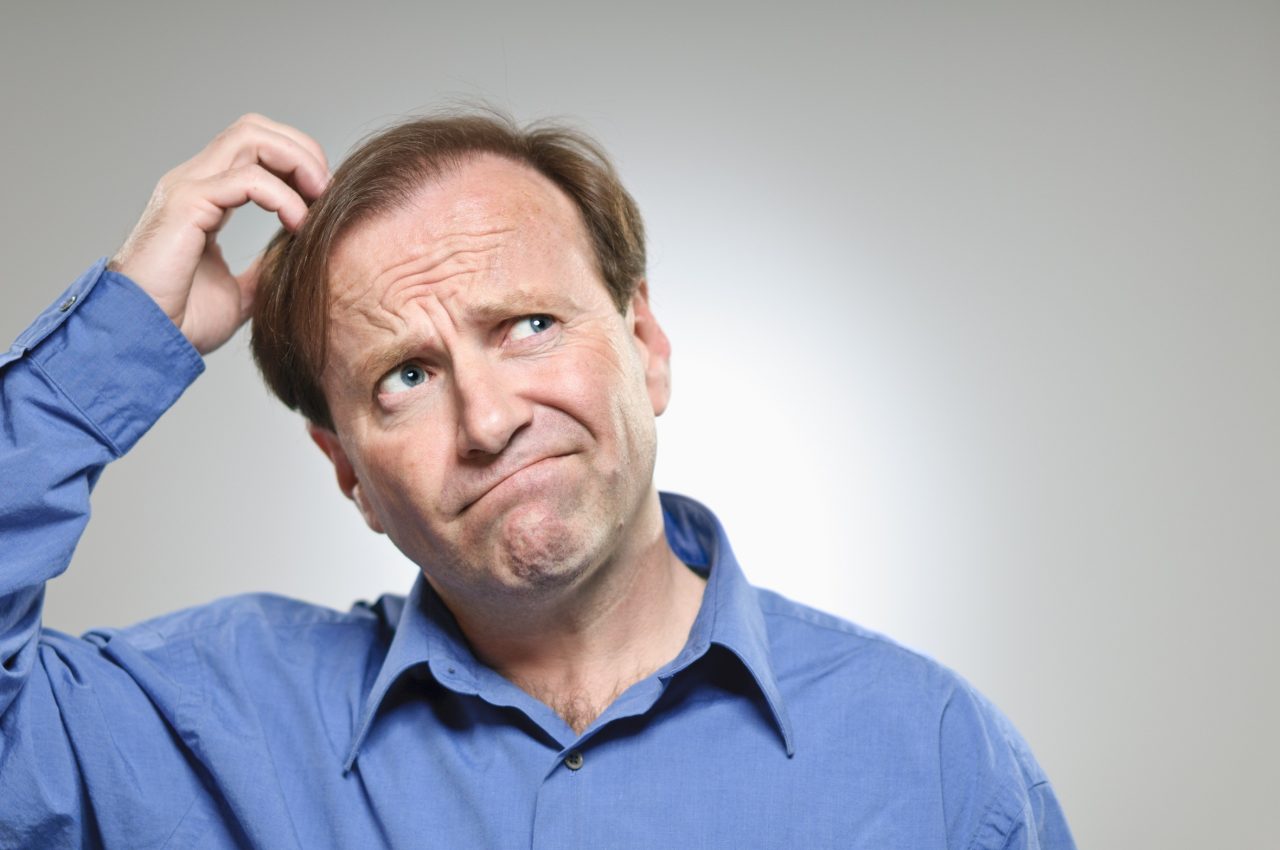 April 14th 2015, this is the day the Delve People Profile was introduced by Microsoft. The new experience was very welcome due to the old SharePoint 2010 experience still being used within Office 365. We were ready for a new look, new feel, and new features. Move forward three years. Apart from a couple minor changes, being able to edit default profile properties within the profile page, not much has changed. Three years later the Delve Profile Page feels abandoned by Microsoft. Let's start and take a look at what the Delve People Profile currently has to offer.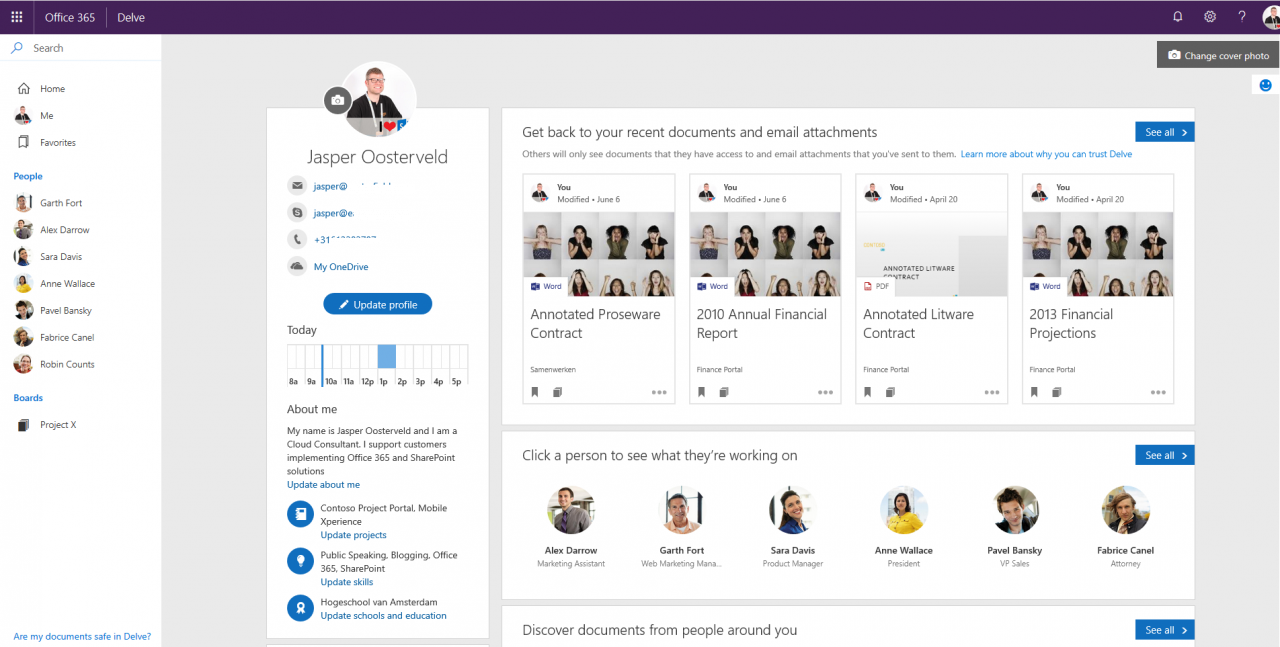 The Delve People Profile is responsive and has a clean look and feel. You can see your latest documents and attachments. It's also very easy to browse to profiles of familiar or unfamiliar colleagues to discover new people and content. These are all great features. The editing experience of (default) profile properties is great because we stay within the same window and don't move to another settings page: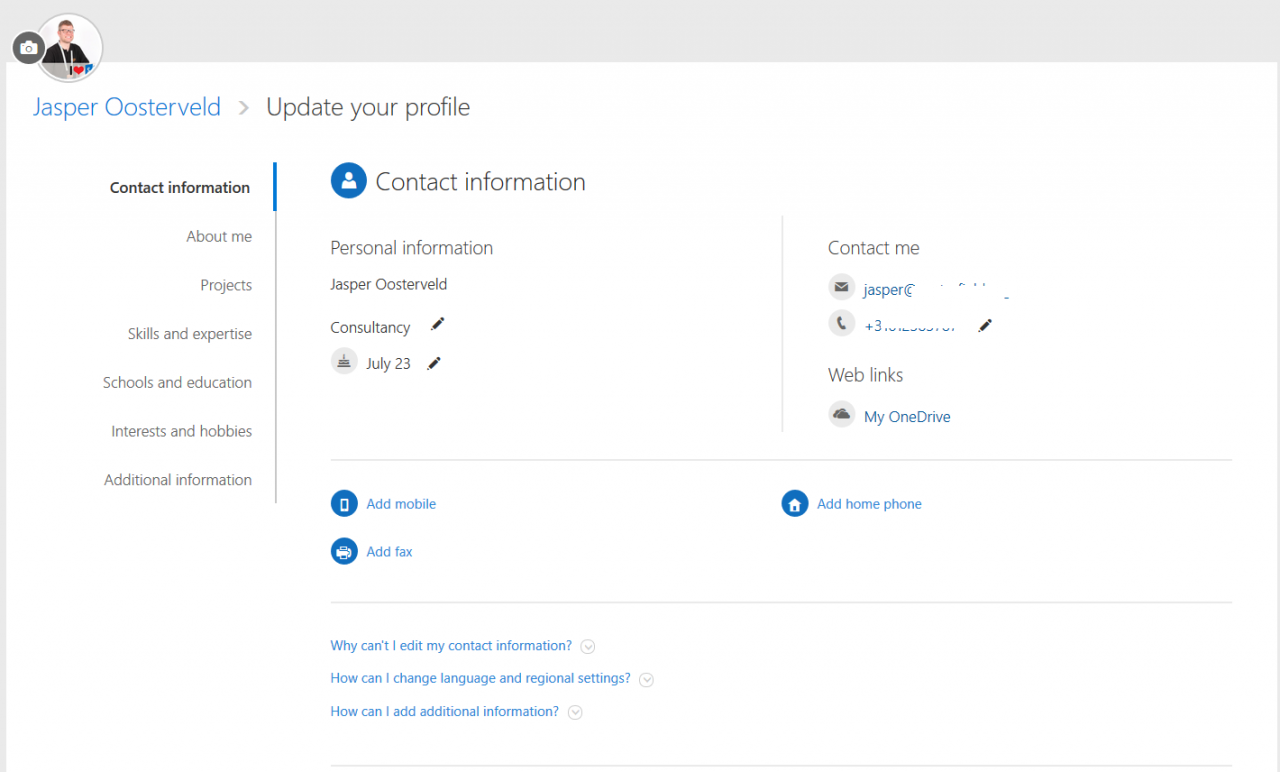 We can scroll down and enter valuable information to provide our colleagues with an overview of our general work information, knowledge, and expertise. That said, most companies also require additional profile fields. Let's see what happens when we want to change those properties: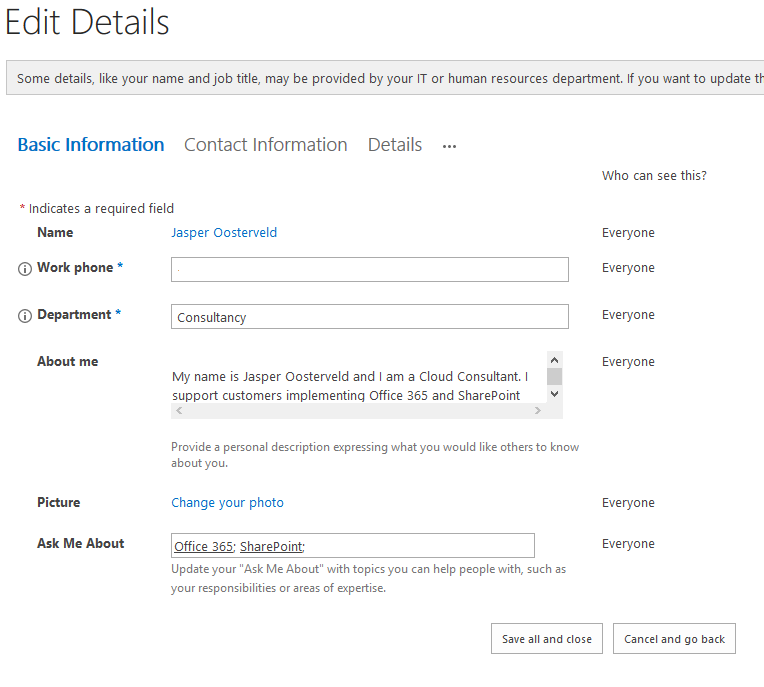 Do you remember this look and feel? This has been around since SharePoint 2010! This truly is a bad user experience because it's very confusing, for an end-user, to be forwarded to a completely different menu. The menu also doesn't open with the custom profile properties tab. Users have to find the tab themselves, creating another challenge for adoption. Don't even get me started about the administration part of profile properties: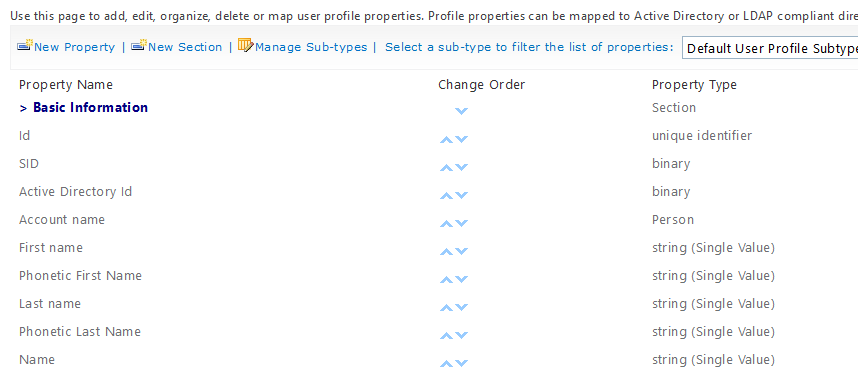 Moving new properties has to be done by clicking on an arrow. After a while, a custom profile property is blocked and can't get any higher. Incredibly frustrating and outdated.
The Delve People Profile also contains boards: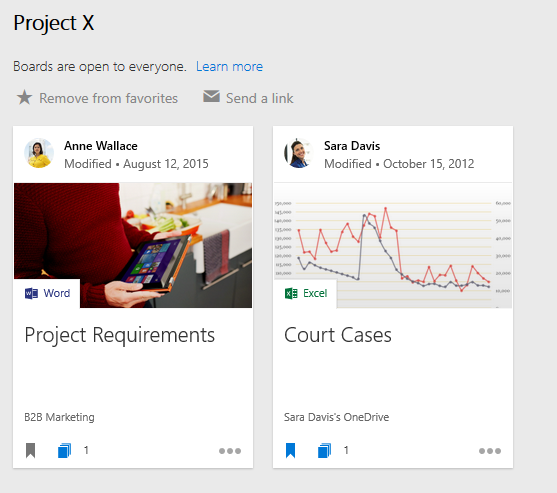 A board can be used to gather valuable content. This is a feature with a lot of potential but hasn't received an update in years. For example: There isn't an integration with the SharePoint Taxonomy Term Store available. That would have been a great integration. Providing a centralized Taxonomy for Office 365.
The Delve People Profile even contains a blog: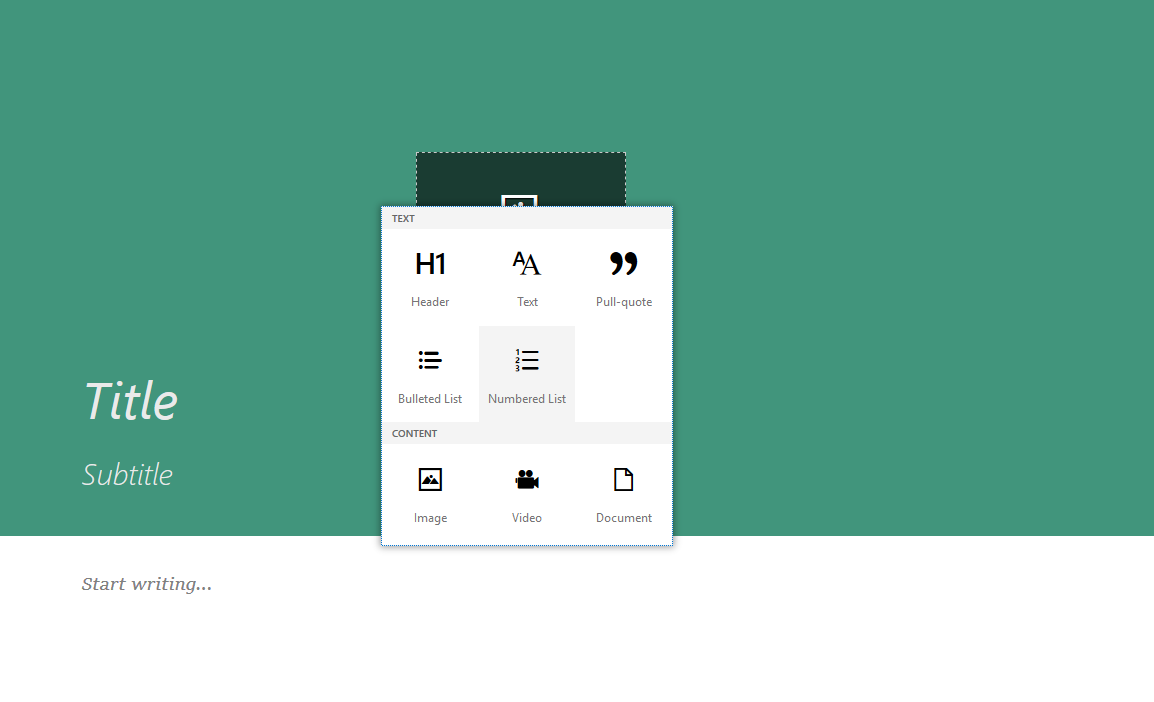 Looks familiar right? This looks a lot like the Modern SharePoint Experience. That's correct. This was the first place where it was introduced. You also notice the outdated apps? These haven't been updated in years. The apps in Modern SharePoint Pages aren't available. The blog hasn't been developed in years. Why not remove the feature?
I am not trying to be too negative because a lot of work has been done outside of the Delve People Profile. The People Cards are fantastic: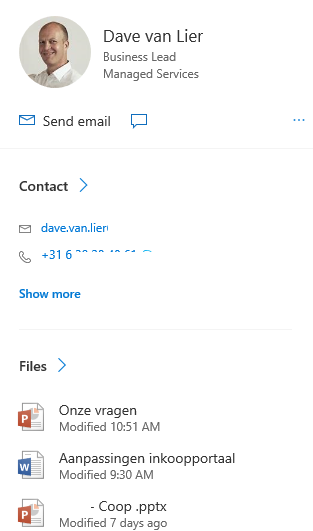 I can see the contact information of my colleague, his latest files, and the ability to start a Skype chat. There is also a larger people card available: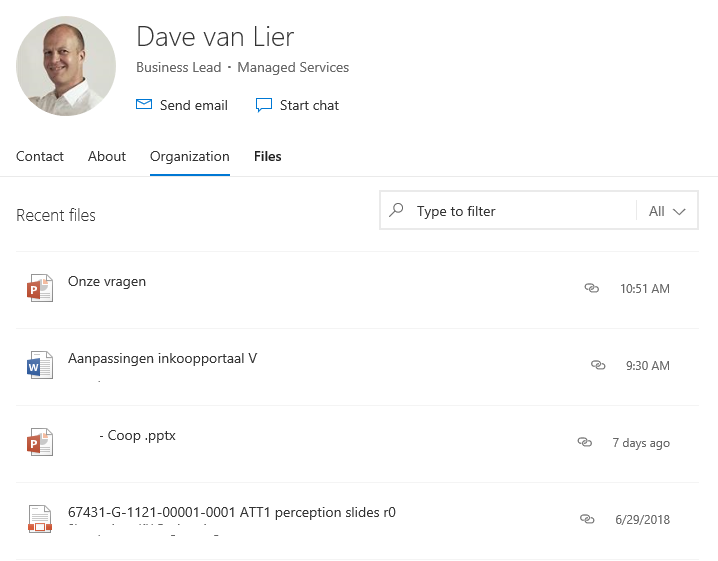 The People Card provides multiple tabs to view contact information, more about my colleague, organizational structure, and an overview of his files. I can even search or filter for documents. Love it!
I just wish the Delve People Profile would receive more love because at the moment, it truly is a sad state of affairs.