Considering an All-Flash Storage Solution? Hewlett Packard Enterprise Technology Services Storage Consulting Can Help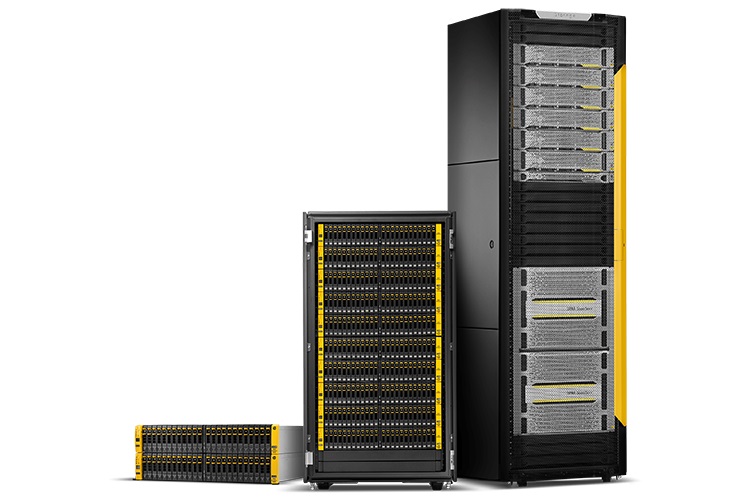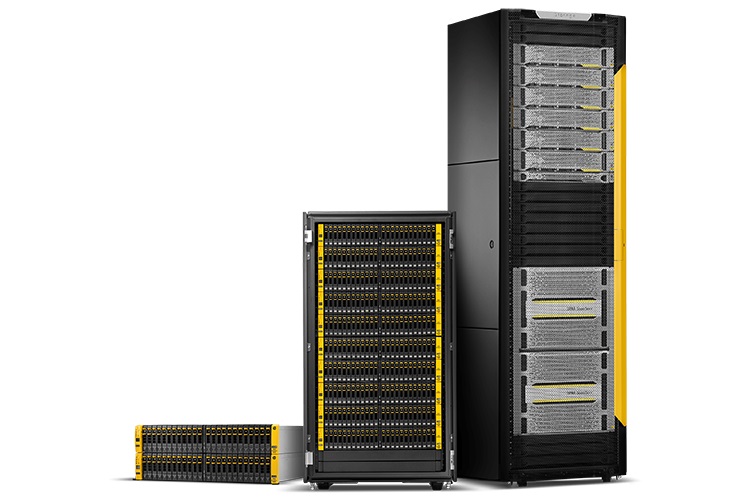 Sponsored IT content provided by Hewlett Packard Enterprise
If you're considering a move to flash storage – like HPE 3PAR StoreServ Storage — HPE Technology Services Consulting (TSC) provides a Flash Total Cost of Ownership (TCO) Analysis Service that can help you see just how much money you might save by moving to an all-flash storage environment.
In addition to simple cost savings, the Flash TCO analysis service will help you with designing, testing, implementing, and running the new storage solution, as well as reducing the cost of maintaining old and new storage solutions in parallel during the transformation period. The service will also help you:
Quantify the hardware and software savings realized by optimizing storage capacity and utilization
Quantify the environmental savings realized by optimizing DC space, power, and cooling
Quantify the cost savings realized by increasing the availability/service levels of the storage services
Note: I'd like to thank my HPE colleague Wim Van Poelvoorde for providing some additional background on the Flash TCO Analysis Service, which I've posted below.
What is the Flash TCO Analysis Service?
With the new IT technology trends of today, such as the cloud, mobility, and Big Data analytics, the need for transforming your infrastructure to make it ready for the New Style of IT is growing rapidly. Because all of these changing business areas are tightly linked to your business-critical data and information, storage plays an important role in this process. While the business reasons for transforming your storage infrastructure are generally clear, it is equally important to understand the benefits of making this transformation for your specific environment and business needs. What's in it for you, and why should you embark on a storage transformation journey? The HPE In-Depth TCO Analysis Service is a quick method to help you quantify the hard and soft benefits of a storage transformation. The main objective of this business case is to measure, estimate, and analyze the financial value (TCO and ROI analysis) of realistic transformation scenarios, which focus mainly on adopting the technologies like:
Thin provisioning
Storage tiering, including static and dynamic (auto-tiering)
Oversubscription (also called overallocation or overprovisioning)
Deduplication (or other similar compaction/compression techniques)
Benefits of the Flash TCO Analysis Service
Here's how it works: HPE TSC senior storage consultants perform a product-agnostic in-depth TCO analysis of your IT infrastructure and storage environment based on a pure consultative approach. The first and main direct benefit for you is to help you build a realistic and customized business case quantifying why a storage transformation to flash is beneficial in terms of hard and soft savings. The results are delivered — either onsite or remotely — to the customer within 2-3 business days and show potential hard and soft savings — both in time and money — and how long it will take to get a return on their all-flash storage investment.
What's in the report?
Once the Flash TCO analysis is complete, the results are compared to existing industry metrics, and customers are presented with a number of upgrade scenarios. The report includes an in-depth TCO analysis of your current storage environment as compared to an all-flash environment, and provides detailed financial implications (CAPEX/OPEX) of a move to all-flash. The TCO Analysis is not making use of high level and unrealistic assumptions, no industry average figures provided by IDC or Gartner, so no marketing. The analysis is built based on your specific TCO metrics and your own cost figures to make sure that the resulting business case is realistic for your specific technical, functional and business specific storage needs. During the creation of this customized business case, the HPE TSC consultants help you take the storage approach that best fits the storage needs of your growing business.
As an example, this approach successfully helped an important utilities company (Water/Telco) to realize 40% TCO reduction in 2020, 80% electricity reduction, 50% space reduction and £500K savings in 5 years with a payback of less than 2 years payback.
Another big bank, with an heterogeneous storage footprint of 20PB spread of more than 50 arrays, realized that a 5 year storage transformation will bring their TCO going down with 30% by 2020, 80% (-£1.3M) electricity savings, 30% space reduction and a massive £250M amount of savings over 5 years with not more than 1 year payback!
For more information on the HPE TS Flash TCO Analysis Service, please contact your official HPE representative or authorized partner to find out more.
Connect with Hewlett Packard Enterprise Technology Services
Follow HPE Technology services on Facebook, LinkedIn, and Twitter (@HPE_TechScvs). You can also follow the post author on Twitter at @jeffjames3.