Choosing Between Cloud or On-Premises Storage for Small Business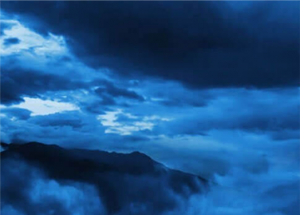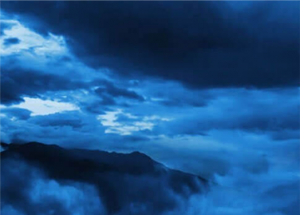 I recently compared on-premises Windows and NAS small business storage solutions on Petri. In that article, both parts of which you can catch here if you missed them, Selecting the Right SME Storage Solution Part 1: Windows Server and Selecting the Right SME Storage Solution Part 2: Network Attached Storage, I advised that you should not move to local storage unless you really need to. Only a few years ago, the question would have been reversed. The question would have been, "Should I move to cloud storage?"
In this Ask the Admin, I will look at the benefits of cloud storage and why a combination of cloud and on-premises solutions is sometimes a happy medium.
Cost and Scalability
The first and often primary consideration with any storage solution is cost. Comparing the price of online storage and an on-premises server solution is not straightforward because plans include much more than just disk space. Let's look at the two most popular cloud-productivity suites as they both include storage.
Office 365 users get 1TB of OneDrive for Business space included in small business plans. Unlimited storage is available only in Enterprise subscriptions. Google G Suite has three plans, of which Business and Enterprise offer unlimited storage when you have 5 or more users. Otherwise, these plans default to 1TB per user. G Suite Basic offers users 30GB each.
So, Office 365 Business ($8.25 per user/month) is cheaper than G Suite Business ($10 per user/month) if you only consider storage. It is worth noting that Microsoft's offer requires an annual commitment and there are discounts on G Suite Business through resellers.
1TB is likely to be enough for most users but in cases where you store large media files, an enterprise subscription might be the solution. Bear in mind that pulling large files from local storage will be faster. If users have enough disk space on their devices to cache synchronized copies of files stored in the cloud, network latency need not be an issue.
If users run out of storage in the cloud, it is easy to quickly add additional space. Local storage is not as simple to expand. Extra disks need to be added and your server hardware is likely to have a maximum capacity beyond which it cannot accept new drives. A Western Digital Red 4TB disk costs $150. If you want hardware fault tolerance, i.e. a RAID configuration, you will need 2 or more disks. Let's assume that disks need replacing every 5 years and you have 3 disks in an array. That is roughly $100 per TB every five years.
You still need to add server or NAS hardware, which is likely to cost around $1000 for a 4-bay NAS. If users need less than 1TB each, then local storage can be cost effective when you do not need other services included in Office 365 and G Suite subscriptions.
Collaboration
To use the real-time, co-authoring, built into programs like Microsoft Word, which allows you to edit documents and see the changes others are making in real-time, then you will need to store those documents in Microsoft's cloud in OneDrive, OneDrive for Business, or SharePoint Online.
Storing documents in the cloud also bring other advantages because of how Microsoft's apps and services are integrated. Office 365 Delve gives users and organizations insights into how users are working with documents or a form of 'personalized search and discovery' as Microsoft likes to refer to it. The ability to link OneDrive and SharePoint libraries to OneNote notebooks, Outlook Groups, and Microsoft Teams also helps to streamline workflows and improve productivity. These features are out-of-reach of SMEs using local storage solutions.
Remote Access
Ensuring users have access to the latest copies of documents is easy when they are stored in the cloud. There is no need to set up complicated remote-access solutions like virtual private networks or remote desktop. Users get seamless and secure access to their documents wherever they have an Internet connection.
Security
Security is a concern for businesses thinking about moving to the cloud. But it is worth considering that solutions like Microsoft Office 365 can provide a more secure solution than most SMEs could afford with on-premises technologies. Office 365 is compliant with many industry standards, including PCI DSS Level One, ISO 27001 certified, and HIPAA-Business Associate Agreement. And data is encrypted end-to-end. Additional services, like Azure Rights Management and Office 365 Message Encryption provide protection for documents when they leave your organization. If security is a priority, both Office 365 and Google G Suite support two-factor authentication.
OneDrive for Business and SharePoint encrypt data at rest using BitLocker drive encryption and per-file encryption. Each file is encrypted with a unique encryption key and three different types of store are used. Files are broken up into chunks that are stored as encrypted blobs in the blob store. The key to each chunk is encrypted and stored in a separate SQL database. The blob store, Content Database, and Key Store are physically separate and access to all three would be required to retrieve the data.
When on-site storage is used, it only takes a poorly-configured firewall, remote-access solution, or hacked password, for your files to be compromised. If you do not trust your cloud provider to store your files on multi-tenant servers, then you can rent your own server or use a local storage solution.
Disaster Recovery
This is where you need to read the terms and conditions of your subscription plan carefully. While Office 365 retains files that users delete in the site recycle bin, after 93 days they get deleted. Or if a user manually deletes a file from the site recycle bin, it is moved to the site collection recycle bin, where it can be restored by an administrator. The total retention time is 93 days, even if a file gets moved to the second-stage recycle bin.
Some Office 365 Enterprise plans include retention policies. A retention policy can be set to ensure data is kept for a specified number of days, months, years, or indefinitely. Policies can be locked so that administrators cannot turn them off or lower the retention period.
Microsoft ensures that files are distributed across different servers and data centers to protect against hardware failures and other issues that might affect access to your data. Automatic file versioning also means that users can go back in time to earlier versions of files without having to restore data from the backup or involve IT.
Despite all these availability features, it is technically not the same as a daily or hourly snapshot of your files stored on-site or hosted in a different service provider's cloud. There are some third-party solutions that address this issue. You will need to assess your backup needs, how long they should be retained, and whether the files would be restored to the original location.
Keep It Simple
Cloud storage is significantly more capable and flexible than on-site storage, whether that be a Windows file server or NAS device. Therefore, use cloud storage wherever possible. On-site storage can be used in addition to the cloud for archiving, large media files, or instead of the cloud, where there are security, cost, or regulatory restrictions. Local storage solutions can be more cost-effective if you do not plan to subscribe to an Office 365 or G Suite plan that offers a wide-range of services that also include storage.