Capturing, editing, saving, distributing, and displaying image and video files can be an onerous task for many system administrators. Have you ever been asked to resize hundreds of photos by the marketing department, or called into help the CEO play video files on his new Windows 8 laptop? Thankfully, there are a number of high-quality free and/or open-source image and video utilities that can make those tasks easier.
So in the interest of spreading the wealth of knowledge to as many people as possible, we've put together this handy guide of the best image and video editing utilities currently available. Some of these entries were submitted and/or suggested by Petri IT Knowledgebase readers as part of our free tools for system administrators directory.
This listing is absolutely a work in progress, so please add a comment or drop us a note if you don't see your favorite utilities on this list. And just to be clear, not all of these tools are free for commercial use, so please check the license agreement and make sure your planned use case is covered.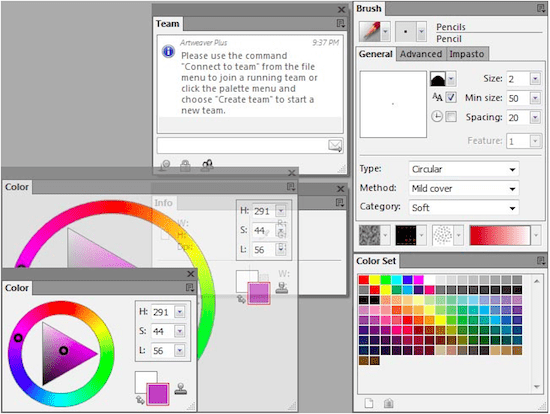 The gold standard of image and photo editing software is unarguably Adobe Photoshop, but the prohibitive cost of that product means that many IT shops do without. An excellent freeware alternative that delivers most of the most important features of Photoshop in a user-friendly, inexpensive package, Artweaver has a few fans among Petri IT Knowledgebase readers. IT Manager Bill Schieche uses Artweaver Free extensively, and has good things to say about Artweaver's slick interface and ease of use. "In comparison with Paint.net, I like the usability of Artweaver more," Schieche says. Artweaver is free for non-commercial and academic purposes, while an 'Artweaver Plus' edition offers additionally functionality for about US $30.00. [Download Artweaver Free]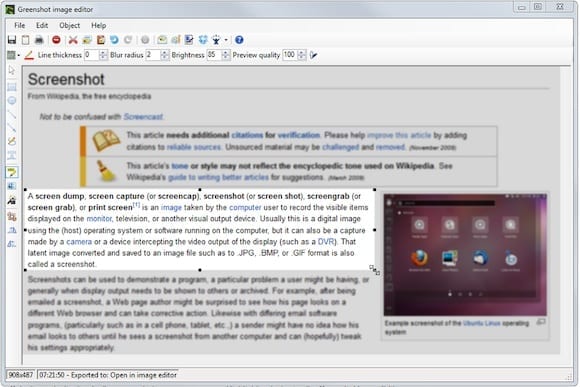 There are screen capture utilities, and then there are screen capture utilities like Greenshot. Not only is the software free for all use cases, it boasts a truly handy set of unique features. Greenshot is a lightweight, RAM-sipping utility that can easily be configured to grab full-screen screen grabs. But the real magic happens when you dive into Greenshot's full feature set, which allows you to blur out sections of a screenshot (as shown, above), highlight text, and even piece together lengthy web pages into a single, unified image. Petri IT Knowledgebase reader Erik Børsting Hansen also recommends Greenshot, suggesting  that the tool is a valuable part of his IT toolbox and has "…loads of nice features." Greenshot is open-source and is free for both personal and commercial use. [Download Greenshot]
A recurring item on most of my personal to-do lists is wading through gigabytes worth of family photos and finally organizing the images I want to keep and deleting the ones that are just taking up space. Once invaluable tool in that arsenal is Irfanview, a freeware (free for non-commercial use) batch image processor by Irfan Skiljan. The genius of Irfanview is that it excels at manipulating huge quantities of images in mind-boggling ways. Here's an example: Let's say you have a few hundred images, all in different file formats, at different image resolutions, and in different file locations, and you need to convert all of them to 1028 x 768 resolution (with perspective correction), save them out as PNG files, and move them all to a folder on your USB drive. Using Irfanview's handy batch-processing features, a task like this — which could take someone days to complete manually — can be done in less than a minute. [Download Irfanview]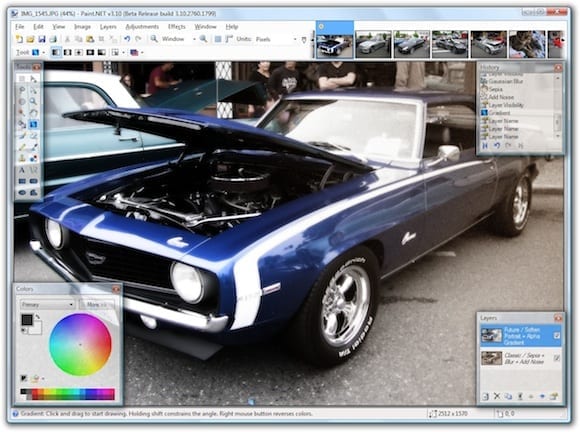 Not everyone can afford Adobe Photoshop, and that's why programs like Paint.NET exist. I've personally been using Paint.NET for years, and it serves admirably as a no-charge stand-in for Adobe's image-editing magnum opus. Despite being a free tool that both individuals and businesses can use at no cost, Paint.NET is bursting at the seams with advanced image-editing and processing features, including layers, gradients, filters and other advanced image manipulation features. I'm familiar and accustomed to the Paint.NET user interface, but some users may find its approach a bit overwhelming, so you might prefer Artweaver's approach. [Download Paint.NET]
Windows Snipping Tool (Microsoft)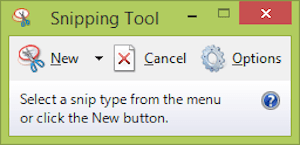 Sometimes some of the best things in life are right under your nose, and one could easily say the same about Microsoft's handy screen snipping tool, which is available as a standard feature in Windows Vista, Windows 7, and Windows 8. With the snipping tool you can easily grab screenshots, grab portions of screens, and even draw circles and highlight important elements.
While it's relatively easy to locate the snipping tool in Windows Vista and Windows 7,  using it on Windows 8 just takes a quick search: Type the word "snipping" on the Windows 8 start screen and press enter, and the program will load.
"This is a grossly overlooked [yet] handy tool," says Petri IT Knowledgebase reader Bill Schieche. "I use it daily to send screenshots, make documentation, etc. It even lets you highlight or circle items in your screen clippings." [Included free with Windows Vista, Windows 7, and Windows 8]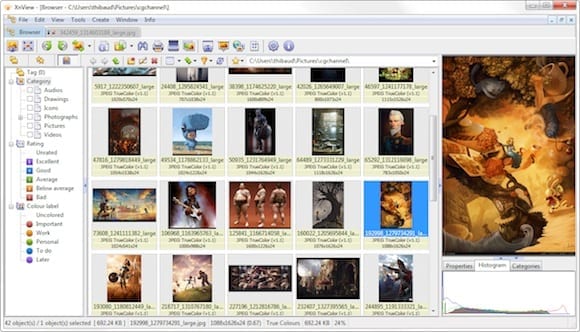 Another image batch-processing utility like IrfanView, XnView takes a similar approach with image editing. You can create slideshows, organize vast quantities of images, perform batch resizes, batch file format changes, and perform dozens of other image manipulation and management tasks. XnView is part of a large family of image management products that XnSoft produces, so if you're looking for a more robust commercial offering XnSoft has you covered.  "[XnView] is my go to tool for file management, viewing, [and] batch-processing everything," says Petri IT Knowledgebase reader Scott Shultis. "[It's also] regularly updated and enhanced. Great free tool." XnView is free for private or educational use. [Download XnView]
VLC Media Player (VideoLAN)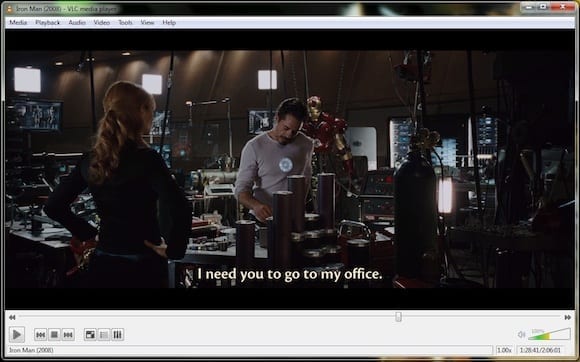 If you need to play video files on a wide range of platforms, you really can't go wrong with the free and open-source VLC Media Player. In addition to being available for just about every version of Windows from XP to Windows 8, it's also available for the Mac, Linux, BSD, Solaris, and more OSes than you can shake a video codec at. "VLC Media player is awesome," says Petri IT Knowledgebase reader Geoff Hawes. "Why mess with Microsoft Media Player when you can have a free open source tool that plays just about any media file?" VLC Media Player is also a perfect, inexpensive solution to playing DVDs and Blu-Ray discs on a Windows 8 PC without having to shell out $100 for the Windows 8 Pro Pack update. [Download VLC Media Player]
Related Article: