Azure OpInsights vs. System Center Operations Manager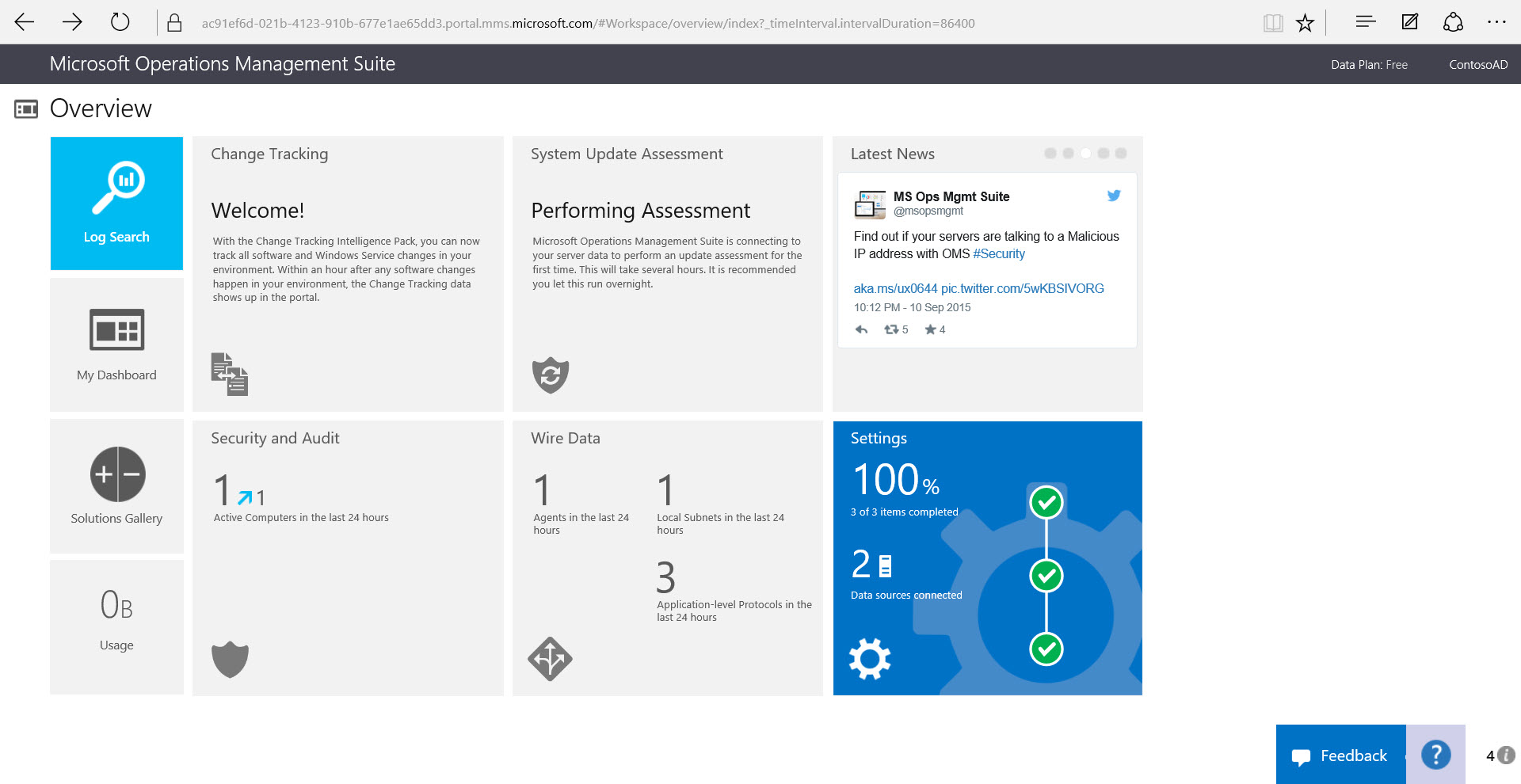 In today's Ask the Admin, I'll compare Azure Operational Insights (OpInsights) with System Center Operations Manager (SCOM), and discover whether OpInsights replaces SCOM.
OpInsights hit general availability in May 2015 and is part of the Microsoft Operations Management Suite (OMS), which includes products like System Center Configuration Manager (SCCM) and System Center Operations Manager. At first sight, OpInsights might look like it's a cloud-based replacement for SCOM, but the details are a bit more nuanced.
Gather, visualize, and analyze
OpInsights is a great solution for enterprises wanting to collect information about their cloud-based or on premise infrastructure, and store large amounts of data that might be impractical on premise – think big data – and then analyze the collected data to provide insight into performance and configuration issues.
Primarily an information gathering, analyzing, and alerting tool, OpInsights takes advantage of cheap cloud storage and machine learning services to analyze data in ways that traditional on premise operations management solutions haven't been able to. OpInsights allows organizations to visualize collected data, provides forecasting, tending, and recommendations based on machine learning and best practices from Microsoft.
Solutions
OpInsights Solutions can be added to help manage storage capacity, detect malware, track changes to server configuration, monitor server patching, alert management, Active Directory best practices, and much more. The OpInsights team is also working on adding new Solutions all the time. But it's worth noting that some Solutions depend on SCOM being already deployed in your organization, so you should make sure the Solutions you need will work without SCOM if required.
And while SCOM and OpInsights use the same client-side agent to collect data, OpInsights is able to monitor a wider range of hardware, not just Windows-based servers, including network switches and routers for example. For more information on Azure OpInsights, see What is Azure Operational Insights?, On Board Servers to Azure Operational Insights, and Configure Operational Insights for Azure Virtual Machines on the Petri IT Knowledgebase.
System Center Operations Manager
But where does that leave SCOM and what does it do that OpInsights doesn't? As you've probably already grasped, OpInsights and SCOM share some fundamental similarities, but also key differences. SCOM Management Packs (MPs) are based on service and health models, each model containing knowledge about a particular application. Service models define what components an application consists of, and a health model defines what should be happening to determine whether an application, and its individual components, are healthy, i.e., running to expected standards.
MPs enable SCOM to make use of the data it collects about each device, and then not only provide alerts to system administrators, but initiate a workflow of events under certain conditions. For instance, if a health model determines that a service is not responding to a ping, then an action can be initiated to instruct the hypervisor to reboot the VM. SCOM might also be a better solution if you're looking for Near-Realtime-Monitoring, which when configured, allows the OMS agent to collect performance counter data every 10 seconds.
SCOM vs OpInsights
SCOM is a comprehensive solution operations management solution for large enterprises that can be used alongside OpInsights. If you need to automate tasks based on performance or other alerts, and integrate those tasks into a workflow, or create sophisticated reports for hundreds or thousands of devices, then SCOM is likely be to your starting point, with OpInsights potentially providing some useful additional functionality. For more information on the Operations Management Suite, see Microsoft's website here.
Related article: