9 Essential IT Job Skills for 2015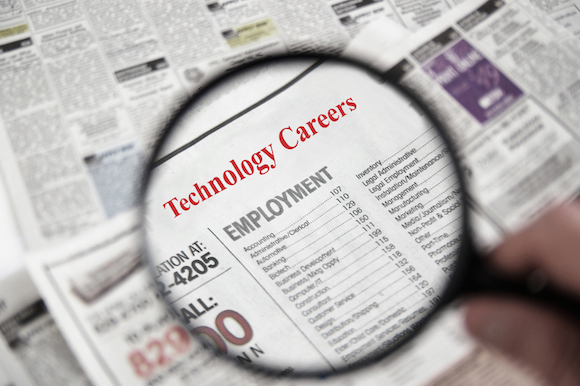 The IT industry is in a time of transition these days, with cloud computing, the bring your own device (BYOD) phenomenon, and a host of other factors putting pressure on IT professionals on every rung of the corporate ladder. While industry turmoil creates stress for a lot of system administrators on the career front, that disruption also creates opportunities for those that want to invest time and effort to learn in-demand IT skills.
Top IT Job Skills for 2015
Over the last few months I've spoken with HR consultants, hiring experts, and IT experts across the career spectrum to try and spot what the in-demand skills are for IT professionals these days. What follows is a list of nine of the hottest IT skills, especially for Windows Server-focused system administrators.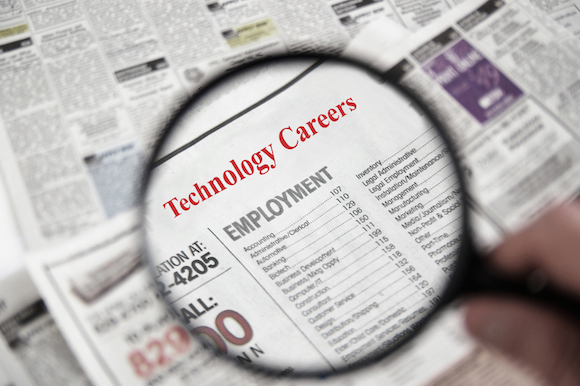 What IT skills will be in demand in 2015? Let's take a look. (Image: Dreamstime)
1. Windows PowerShell
The word "PowerShell" has been used so frequently at recent Microsoft conferences and events that you could be forgiven for shouting "drink!" every time that word is mentioned. In case you've been living behind a server rack for the last few years, you'll know that Windows PowerShell is a command-line-based task automation framework that can — using just a few lines of code and a handful of PowerShell cmdlets — make tedious IT tasks more manageable.
Microsoft is pushing PowerShell knowledge as a vital IT skill, with Microsoft's Jeffrey Snover telling me in an interview at TechEd 2013 that his advice to IT professionals concerning PowerShell knowledge would be to "…get with the program."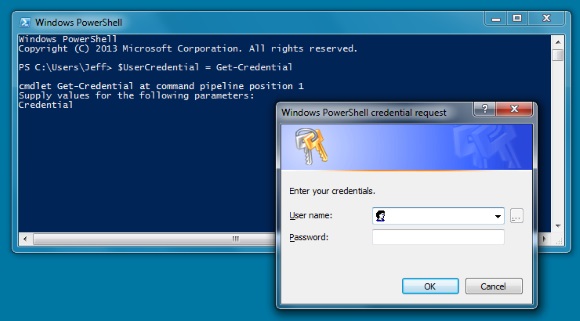 Windows PowerShell is quickly becoming a must-learn skill for Windows IT professionals. (Image: Jeff James)
Not all system administrators are on board with PowerShell, as one told me at that same TechEd Conference that if he "…wanted to spend all my time at the command line I would have been a Linux administrator."
Command line criticisms aside, PowerShell is quickly becoming a must-have skill for any IT professional that has to manage anything in the Windows Server stack, which translates into PowerShell-savvy candidates getting a leg up on their CLI-phobic peers for career advancement.
PowerShell Resources
2. Cloud Computing: Microsoft Azure, Amazon Web Services, and the Google Cloud Platform
Years ago, many IT professionals were wary of the cloud, afraid to move IT resources into a datacenter owned — and managed — by someone else. While cloud services aren't infallible— see our coverage of the Microsoft Exchange Online outage in the Summer of 2014 for evidence on that point — usage of them is becoming much more ubiquitous in IT departments everywhere. Forrester Research has even gone as far to recently claim that cloud adoption is in "hyper-growth" mode, stating that CIOs need to "Shift into the driver seat, or others will."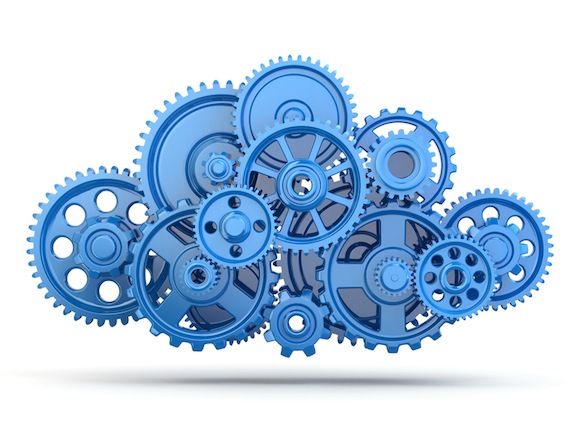 Educate yourself about the cloud to enhance your IT job prospects. (Image: Dreamstime)
While the cloud isn't a solution for every problem, IT professionals that become in-house experts on deciding what should (and should not) be moved to the cloud are enhancing their value to the organization. You don't want to be "that guy" that refuses to trust any IT resources that he can't physically see and touch. The best solution is to become knowledgeable about cloud infrastructure as a service (IaaS) offerings like Microsoft Azure, Amazon Web Services, and the Google Cloud Platform, then use that information to help educate business stakeholders on what will (and won't) work for your business in the cloud. Knowledge is power, and a knee-jerk refusal to learn about the cloud could have severe ramifications for your career.
Cloud Computing Resources
3. Security
"IT security is crucial, and demand for security professionals has really come to the fore," says John Challenger, CEO of IT placement firm Challenger, Gray, and Christmas. "We've all heard about the hacking at Target, and the never-ending stream of bad news related to IT security breaches." Challenger says that he's seen increased demand for specific IT security careers — like Chief Information Security Officers (CISO), Network Security Engineers, Security Administrators, and Systems Security Analysts — but also increasing demand for security skills and experience in other disciplines as well.

ISC2 offers a number of IT security certifications. (Image: ISC2)
IT professionals interested in adding more security credentials to their resume can pursue certain security certifications, like the Certified Information Systems Security Professional (CISSP) and Systems Security Certified Practitioner (SSCP) certifications offered by ISC2. Other possibilities include certificate programs offered by the Cloud Security Alliance (CSA), including the Certificate of Cloud Security Knowledge (CCSK), which can help IT staff get up to speed on the best practices and latest trends in cloud security. Petri IT Knowledgebase reader Humberto Gauna suggests that the SANS Institute is also a good resource for both foundational and advanced courses on computer security.
Security Resources
4. Compliance
Another career segment of the IT industry boasting rapid growth is compliance, according to John Challenger. Most mid- to large-enterprises must abide by a host of regulatory demands, ranging from Sarbanes-Oxley to the The Health Insurance Portability and Accountability Act (HIPAA) and the Payment Card Industry Data Security Standard (PCI-DSS). All of these rules and regulations need IT staff to interpret and implement them, which has resulted in a boom in IT careers specifically related to making sure that corporations and their IT infrastructures are in compliance with state, federal, and — where applicable — international law.
Challenger says that some large enterprises have office floors full of compliance employees, particularly in banking and health care sectors. Sample job titles in this area include Chief Compliance Officer (CCO), Director of Sarbanes-Oxley Compliance, Corporate Compliance Office, Risk Analyst, and more. A recent article over at the Wall Street Journal about the booming demand for compliance professionals drives the point home, so IT professionals looking to learn marketable skills may want to brush up on the lucrative intersection between compliance and IT.
Compliance Resources
5. Office 365 and Google Apps
Another segment of the IT industry experiencing stratospheric growth is the market for cloud-based email and productivity software, headlined by Microsoft Office 365 and Google Apps for Business. For many organizations, having an on-premise mail server — either in the form of Microsoft Exchange or some other email server platform — isn't the most cost-effective solution. Both Office 365 and Google Apps can fill email and productivity software needs for many organizations, and the move to those services requires IT professionals that know how to migrate from legacy systems to these new cloud-based alternatives.
While Microsoft and Google may be battling server and mailbox for market share in this segment, IT professionals that know the advantages and disadvantages of each platform will be in the best position to advise their employers, and learn valuable skills on how to manage these platforms in the process. Both Microsoft and Google also offer certification programs geared towards their respective platforms, which I've linked below.
Office 365 / Google Apps Resources
6. Mobile App/Device Management
During a keynote address at the 2014 Microsoft World Partner Conference, Microsoft COO Kevin Turner mentioned a statistic — almost in passing — that reveals just how much of an impact mobile devices have had on the world of IT over the last few years. Turner mentioned that Microsoft still enjoys a 90% market share on desktop PCs, but also stated that — when you factor in smartphones, tablets, and other devices — Microsoft's market share of all computing devices drops to a humbling 14%.
So what does that mean for the careers of Microsoft-focused IT professionals? It means that learning how to research, purchase, deploy, manage, and secure the plethora of mobile devices that today's modern knowledge worker brings to the office is fast-becoming a must-have skill for every IT professional. Whether you're using Microsoft's Enterprise Mobility Suite, Windows Intune, or VMware's Airwatch, getting up to speed on the tools and services that will help you manage all these mobile devices is a must.
Mobile App / Device Management Resources
7. IPv6 and Virtual Networking
Two big changes have swept over the world of computer networking in the last few years: The arrival of IPv6 and the rise of virtual networking. Knowledge of the former is a must for any network administrator, and one can make the same case for the latter as well.
While knowledge of IPv6 is arguably the more fundamental of the two IT skills, virtual networking is quickly becoming a requirement as well.  Network virtualization promises to do for hardware networking what server virtualization did for physical servers, and is helping make on-premise IT even more flexible and responsive. Both of these technologies help enable the rapid advance of cloud computing services, so a network administrator who has a strong working knowledge of both is well-positioned for the future.
IPv6 and Virtual Networking Resources
8. Virtualization: Hyper-V and VMware
Despite all the hullabaloo about cloud computing, many IT departments are still looking for help in managing their on-premise virtualized environments. As David Davis notes in his opinion article about why you should choose VMware over Hyper-V, VMware administrators are always in demand, and that "…virtualization experts are finding that there are many more job openings for those with vSphere knowledge than with Hyper-V knowledge (which results in higher pay)."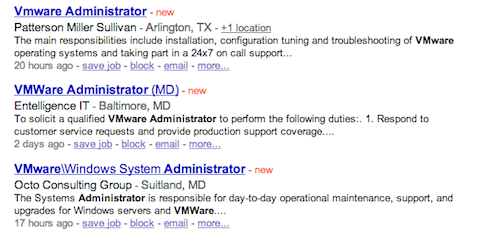 While job openings for VMware administrators may be more common, Hyper-V admins are in
strong demand as well. (Image: Jeff James / Indeed.com)
While it's true that there are more job openings for IT professionals with VMware experience — as of this writing, a quick and non-scientific search for 'VMware' on job search site Indeed.com generates more than 18,000 results, while a search for 'Hyper-V' only generates a little over 2400 — don't count Hyper-V out. Hyper-V is steadily gaining market share from VMware, and I've heard from several Petri authors and third-party consultants that administrators with Hyper-V expertise are also in strong demand.
Hyper-V and VMware Resources
9. 'Soft' Skills
While all of the aforementioned skills are important, many IT hiring managers I've spoken with over the years place a great deal of importance of the so-called "soft" skills, which are classified as good communication skills, a strong work ethic, being a willing team player, and having strong character attributes.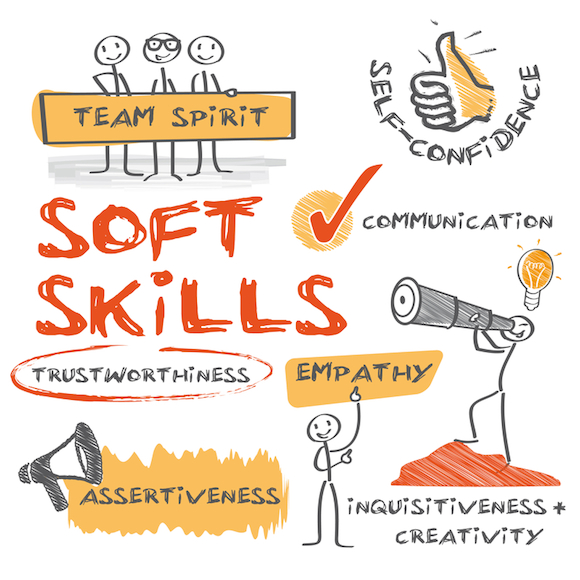 Technical skills and experience are important when landing an IT,  but 'soft' skills
like the ability to communicate effectively may be even more so. (Image: Dreamstime)
A recent BBC News story reinforces the view that employers prefer 'soft' skills in graduates, and quotes several hiring managers that stress the importance of communications skills and strong ethics.
So what IT skills do you think will be in demand for 2015? Please send me an email with your thoughts, or you can also contact me on Twitter or Google+. You can also catch up on my posts in the Petri IT Knowledgebase forums.