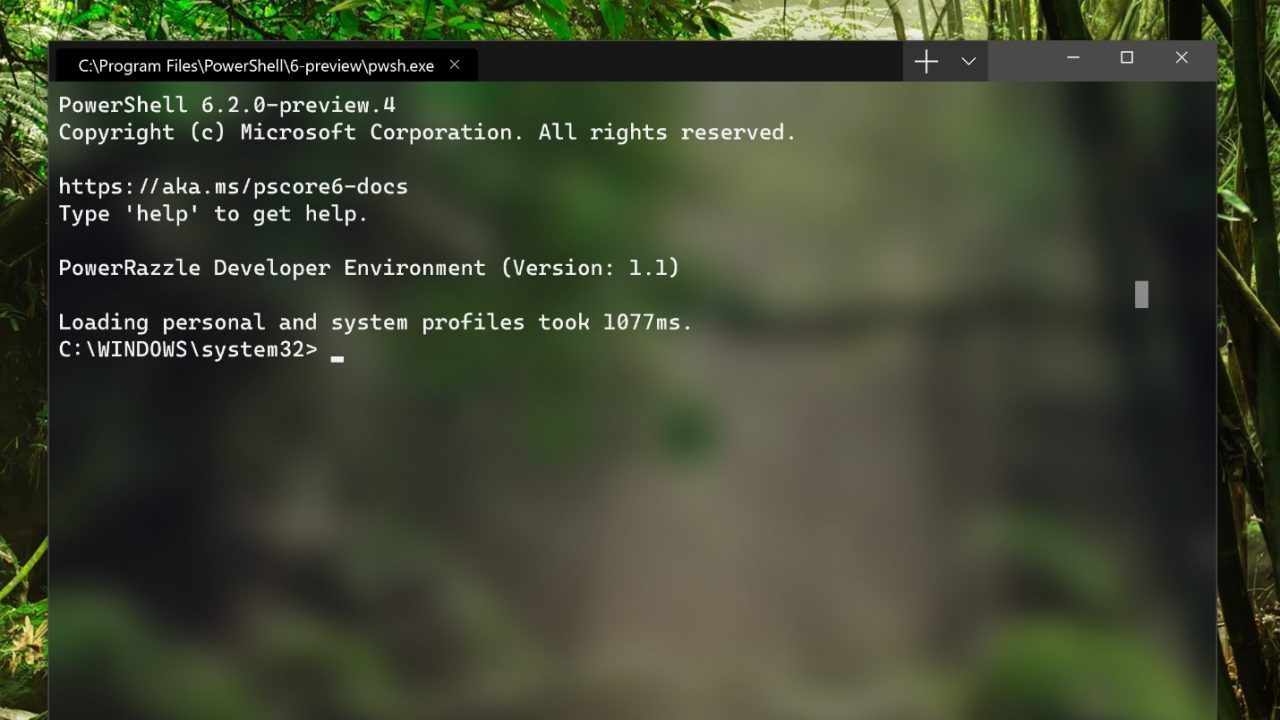 Microsoft is getting ready to make Windows Terminal the default terminal tool on Windows 11 machines. The Redmond giant has announced that this change will be rolled out to Windows Insiders in 2022 before making it generally available for all Windows 11 PCs.
"Over the course of 2022, we are planning to make Windows Terminal the default experience on Windows 11 devices," explained Kayla Cinnamon, Program Manager for Windows Terminal at Microsoft. "We will start with the Windows Insider Program and start moving through rings until we reach everyone on Windows 11."
Microsoft first unveiled Windows Terminal at its Build developer conference back in 2019, and the app made its official debut on Windows 10 in May last year. The new Windows Terminal app supports multiple tabs, GPU-based text rendering, panes, as well as Unicode and UTF-8 characters. It also offers a bunch of custom themes and customization options for developers who want to tweak the backgrounds, text, shortcuts, and more.
Previously, Windows Terminal was only available to download on Windows 10 via the Microsoft Store as well as on the dedicated GitHub page. However, Microsoft integrated the command-line tool directly into its new Windows 11 OS, and users no longer need to download it manually.
Windows Terminal push coming in 2022 for Windows 11 users
As of today, Windows Console Host is the default terminal app on Windows 11 PCs, but users also have an option to change it to Windows Terminal in the Settings app. "For a long time, users have not been easily able to replace the console host. There were definitely third parties who hooked the OS to make it possible, but it was never truly supported," Cinnamon noted.
In 2022, Microsoft seems to be moving away from Windows Console Host, and Windows 11 PCs will now open the Windows Terminal app by default when a user attempts to launch the Command Prompt. This change is a part of Microsoft's efforts to push Windows Terminal to developers worldwide. The company hasn't provided an ETA for the rollout of this update, but we hope that it should be available for users enrolled in the Windows Insider Program in the coming months.