Microsoft made the Windows 11 'Moment 3' update available with the optional June 2023 preview release yesterday. This update (KB5027303) was previously rolled out to Insiders on the Release Preview channel earlier this month, and the new features will roll out to the general Windows 11 version 22H2 audience with next month's Patch Tuesday.
Microsoft's 'Moment' updates for Windows 11 (a term that the company isn't using publicly) are part of the company's new "continuous innovation" paradigm, which promises new features to Windows 11 throughout the year in addition to annual updates coming in the fall season. While consumers may like the idea of getting new features more frequently, Microsoft is giving organizations the choice to keep these new features off by default to maintain a stable environment.
For consumers, the Moment 3 update actually started rolling out in May using Controlled Feature Rollout (CFR) technology. There's a new toggle in Windows Update for getting the latest features as soon as they're available, but it's disabled on managed devices.
New features in Windows 11 Moment 3
The 'Moment 3' update for Windows 11 brings accessibility improvements, taskbar changes, as well as some new features for developers and IT pros. Here are the main highlights:
Live Captions: The accessibility feature that launched with Windows 11 version 22H2 is getting support for Chinese, French, German, Italian, Japanese, Portuguese, Spanish, Danish, English, and Korean
Voice Access improvements: Microsoft is adding new commands for selecting and editing text, and the in-app voice access command help page has also been redesigned.
VPN status icon: When connected to a recognized VPN profile, a VPN status icon will appear in the system tray area of the taskbar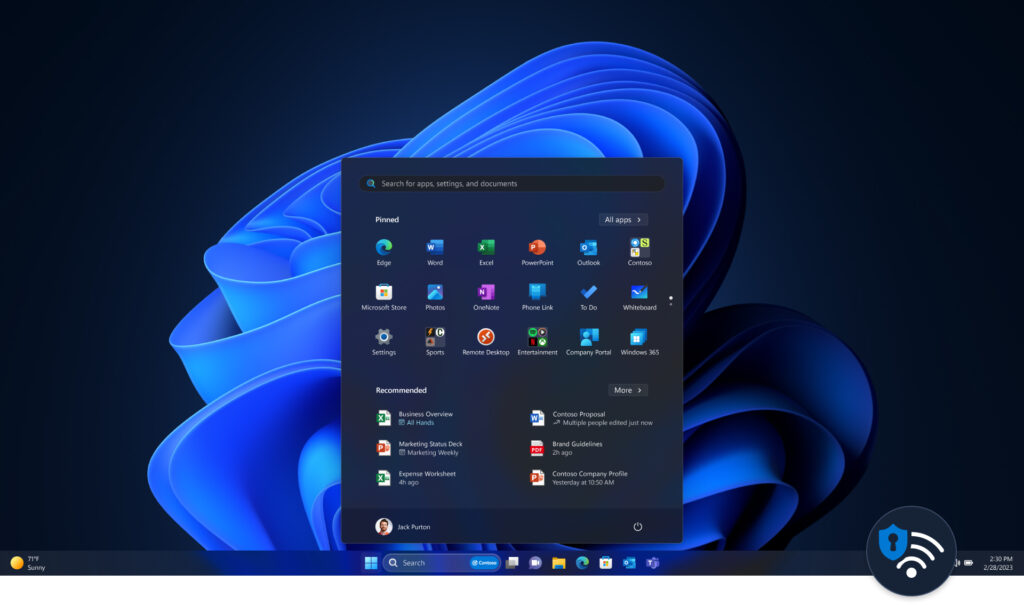 System tray clock: Users can now choose to display seconds in the system tray clock.
2FA codes: This update adds a copy button in notification toasts for copying/pasting 2FA codes more easily
Access Key shortcuts: File Explorer's context menu adds access key shortcuts to quickly run commands using your keyboard
Multi-app kiosk mode: IT pros can use this lockdown feature to configure distinct types of access and apps to run for different users on one device.
Live kernel memory dump (LKD): In Task Manager, developers can now use an LKD to gather data to troubleshoot an app while the OS continues to work.
Content Adaptive Brightness Control (CABC): This feature must be enabled by the device manufacturer, but it can dim or brighten areas of a laptop or tablet screen based on the content that's being displayed.
Presence sensor privacy setting: On PCs with compatible presence sensors, the Settings app now lets users choose which apps can access those sensors.
USB4 Settings: The Settings app now offers a dedicated section for USB4 hubs and devices.
Print screen key: Microsoft is changing the behavior of the print screen key, which will now open the Snipping Tool by default. This can be changed in Settings > Accessibility > Keyboard.
Alt+Tab: Microsoft is introducing a limit of 20 most recent tabs when you use Alt+Tab and Snap Assist.
The June 2023 Preview release for Windows 11 version 22H2 is available to download from the Optional Updates area of Windows Update, and it's also available from the Microsoft Update Catalog. From there, it can be imported into Windows Server Update Services (WSUS) manually. Otherwise, all these changes will be included in the next monthly security update coming in July.