Microsoft held an intimate press event in San Francisco today, where the company unveiled the next version of its operating system, which is officially named Windows 10. The biggest piece of news emerging from this announcement is that the new OS improves upon Windows 8, bringing consistency across an array of Windows devices.
Note: We're covering the Windows 10 announcement from several different perspectives on the Petri IT Knowledgebase today. You can read more about today's coverage from Jeff James in "Microsoft Announces Windows 10, Hopes We Forget Windows 8." Additionally, Aidan Finn is also providing his own professional commentary in his post that provides "An IT Pro's Perspective on Windows 10."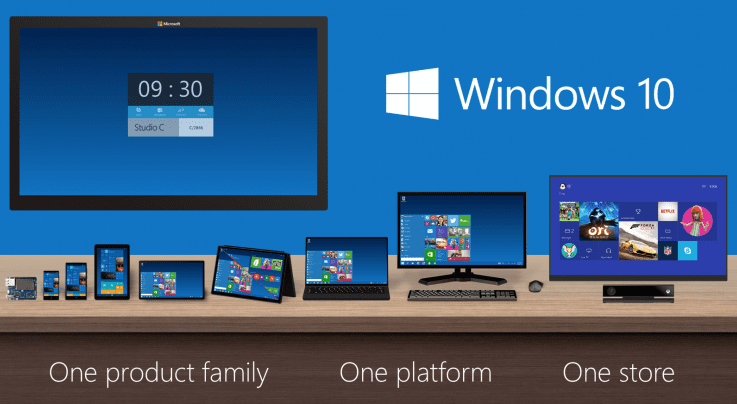 Windows 10 and Universal Windows Apps
It's important to note that Windows 10 adapts to a variety of Windows devices, ranging from the Xbox to PCs. Microsoft has stated that the reason for this is to provide greater productivity to consumers so that they have consistent and familiar experiences. "Windows 10 will run across the broadest range of devices ever from the Internet of Things to enterprise datacenters worldwide," Microsoft said in a press statement.
So, what does Windows 10 mean if you're a developer? If you've been keeping up with Microsoft news, then the announcement may come to no surprise to some. At Microsoft's Build 2014 conference that was held in last April, the company announced that it is making cross-platform development across Windows devices easier with the Universal Windows App functionality. You can read more about my coverage on this announcement on SQL Server Pro.
Although developers have been able to build apps across different Windows devices for some time with the Universal Windows App functionality, the announcement signaled a shift where the company was heading toward a seamless experience in its offerings. Today's announcement shows that this is especially true, where Microsoft's direction seems to entice developers to start or continue building applications for PCs, Xbox, and Windows Phone.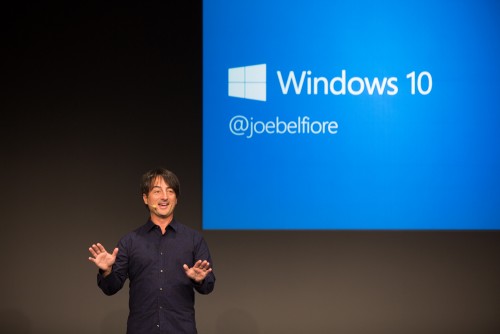 A Unified App Store
Along those lines, Microsoft has also stated that it's providing a "converged application platform for developers on all devices with a unified app store." This is especially important to developers since it will make it easier to write and test an app once and then deploy it across the spectrum of Windows devices.
Microsoft's strategy is not only a win for everyday consumers, but it's also great for developers, where the Windows 10 approach helps ease cross-platform development to an extent. If Microsoft nails the execution for Windows 10, then consumers will be able to enjoy the same app on multiple devices and platforms, and developers can promote their apps across several different platforms, hopefully minimizing the need to spend additional time testing and refining their apps for each and every single Windows platform.
"Developers will be able to write an application once and deploy it easily across multiple types, making discovery, purchase and updating easier than ever for customers," Microsoft said.
What are your thoughts on today's Windows 10 announcement? Feel free to drop me an email or touch base with me on Twitter, Google+, or Facebook.