What's New with Windows December 2021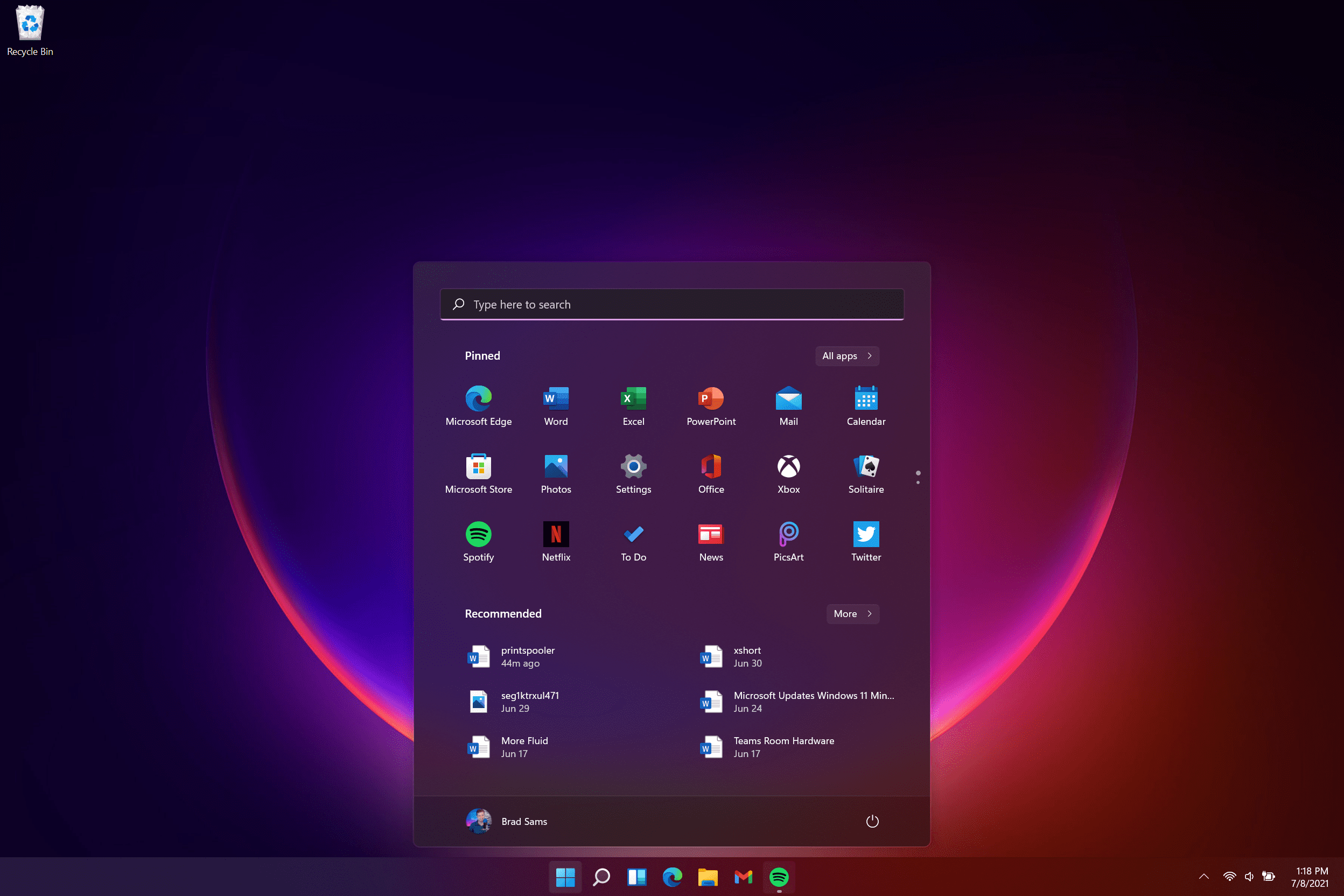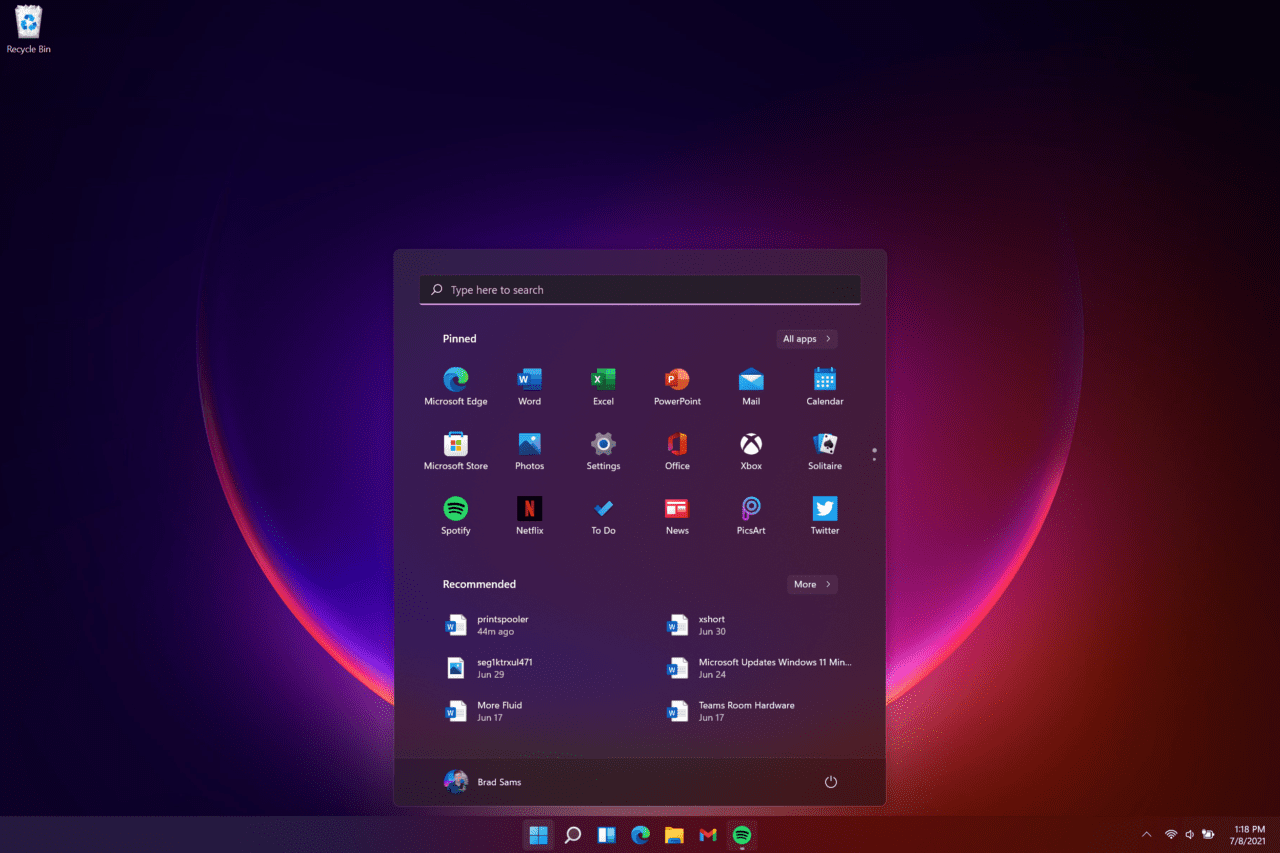 It was a quiet month, as expected. But there were a few significant announcements. Most notably for enterprise IT, Microsoft Edge Cloud Site List Management is now generally available, and Microsoft is bringing some basic customization options to the Windows 11 Start menu.
Microsoft Edge Cloud Site List Management now available
First available in public preview since November 2021, Cloud Site List Management is a new feature to assist IT pros with their transition from Internet Explorer (IE) to Microsoft Edge.
A site list in Microsoft Edge is a list of sites, defined by an organization's IT department, that are always redirected to use IE Mode in Microsoft Edge. This allows organizations to migrate to the new Edge browser while still retaining compatibility with legacy applications that were designed to work in Internet Explorer.
Cloud Site List Management takes this concept one step further by letting you manage your site lists in the cloud, behind an authenticated portal – the Microsoft 365 Admin Center. The ability to store your site lists in a compliant cloud location, instead of needing on-premises infrastructure, allows more flexibility and efficiency in maintaining site lists.
Cloud Site List Management for Microsoft Edge is now generally available. Microsoft says:
"The future of Internet Explorer on Windows 10 and Windows 11 is in Microsoft Edge with IE mode. If you haven't started transitioning to Microsoft Edge and setting up IE mode, we recommend starting today. The first step to set up IE mode is to understand if your organization has legacy dependencies (ie. your organization has needed to use an IE browser to access specific sites and apps in the past). Running Enterprise Site Discovery can help you uncover those sites for your organization."
Redesigned Notepad coming to Windows 11
You can tell it's a slow news month when I'm writing about Notepad. But joking aside, many people, including myself, still rely on Notepad every day. And to that end, Microsoft announced in December that it would be giving Notepad in Windows 11 a visual refresh.
The good news is that Microsoft hasn't added any bloat to the updated application, which is currently available to Windows Insiders on the Dev Channel. Microsoft says: "First, you will notice a completely updated UI that aligns with the new visual design of Windows 11, including rounded corners, Mica, and more."
Notepad now gets dark mode if that's your thing. There's also a redesigned find and replace experience.
ALT + TAB might be getting snap groups in Windows 11
Snap groups is a new feature in Windows 11 that displays windows as they are grouped on screen when you hover over an icon on the taskbar. In Windows 11 Insider Preview Build 22523, Microsoft is testing snap groups in the ALT + TAB experience with some users.
Microsoft says: "This isn't available to all Insiders just yet as we plan to monitor feedback and see how it lands before pushing it out to everyone." So, this feature may not make it to a general release. But Microsoft often uses this language for features that are more than likely to make it to the Stable channel.
The new Windows 11 Start menu hasn't gone down well with everyone. To address some of the complaints, Windows 11 Insider Preview Build 22509 adds the capability to choose between three different layout options for the Start menu, for some Insiders at least.
The three options are default, more recommendations, and more pins.
Windows 11 could get updated features before the next big feature update
Hidden in the release notes for Windows 11 Insider Preview Build 22509, Microsoft announced:
"New features and OS improvements from these builds could show up in future Windows releases when they're ready, and we may deliver them as full OS updates or servicing releases."
That shouldn't come as a surprise. Clearly Windows 11 was released with some important 'power user' features missing. And that's OK. Nobody is forcing anyone to buy a Windows 11 device or upgrade to Windows 11 right now.
But for the average user, there are no showstopping problems with Windows 11. And with the improved servicing model in Windows 11, shipping feature updates shouldn't require a monolithic 'feature update' release, the first of which is expected to drop in October 2022.
Windows Terminal to be default command-line experience in Windows 11
And finally, Microsoft announced in December that Windows Terminal will become the default command-line experience in Windows 11 in the near future.
Microsoft says: "Over the course of 2022, we are planning to make Windows Terminal the default experience on Windows 11 devices. We will start with the Windows Insider Program and start moving through rings until we reach everyone on Windows 11. We would love to have your feedback while we are working on this to help iron out all of the bugs and ensure everyone has a great experience with Terminal."
And that's it for another month!