What's New in Windows – April 2023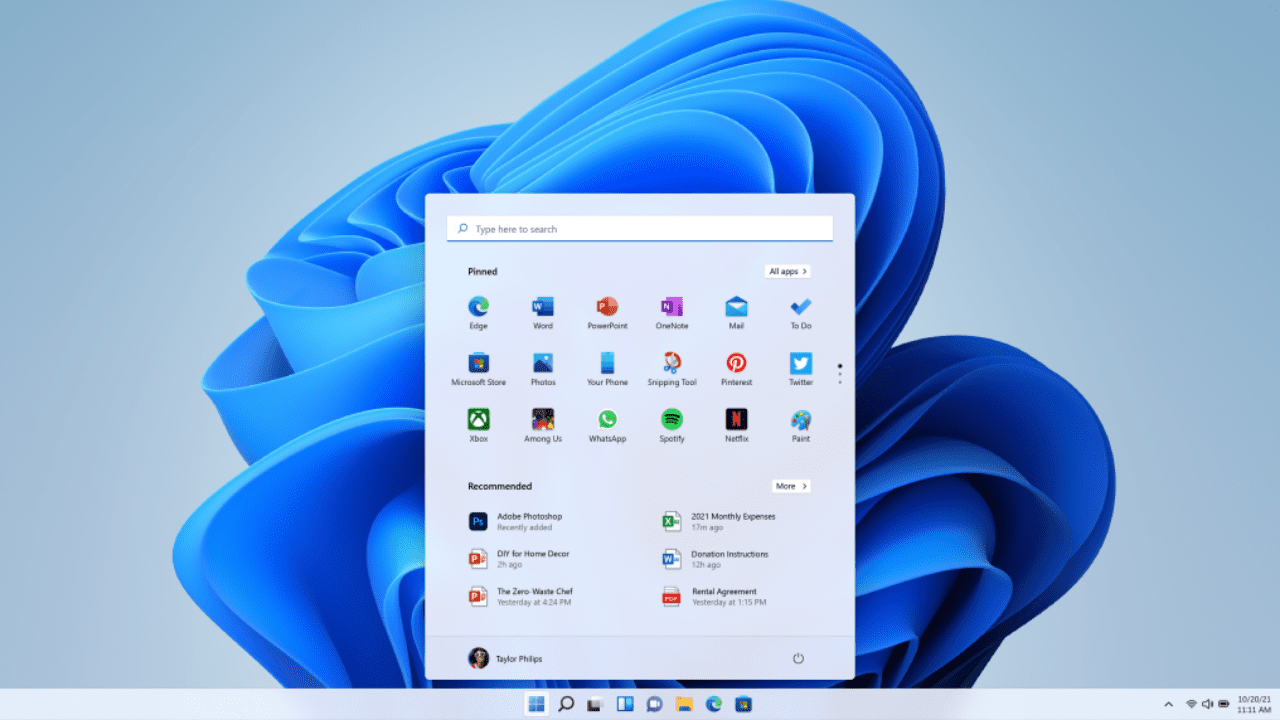 This month, Windows is getting memory safe Rust code in the kernel, Microsoft announces Windows 11 LTSC edition to launch late 2024, Windows 12 could be getting a special edition to support Arm and A.I. features, plus lots of updates for Insider Program builds.
Windows gets support for Rust in the Windows kernel
At the BlueHat security conference in Israel last month, Microsoft Vice President David Weston announced that some parts of the Windows kernel would be rewritten in Rust. Rust is a memory safe language that delivers improved security while maintaining the performance of C and C++. Weston said that we will see Windows booting with Rust in the kernel in the coming weeks and months. It wasn't clear whether he was referring to Insider builds or the stable channel.
Microsoft has written 36,000 lines of Rust code in the Windows kernel to date. Weston says that there is a system call in the kernel written in Rust, which allows apps to interact with Kernel level functions.
The DirectWrite Core library has already been recoded with 152,000 lines of Rust as a proof of concept. And it is available today in the Windows App SDK. We can also expect some Rust work on Windows GDI components in the near future.
Despite these changes, Weston noted that Microsoft isn't planning to rewrite Windows in its entirety. Check out Windows 11 Gets Rusty in the Name of Security for more details about updates to the Windows 11 kernel.
Microsoft is developing a special edition of Windows 12 for Arm and A.I.
Windows Latest claims this month that Microsoft could be developing a special edition of Windows 12, which will run on Arm and be optimized for A.I. We know that Microsoft is working on some new A.I. features for Windows, like Smart Snap. But it's not yet clear if these A.I. features will be available in all versions of Windows or limited to editions that are designed to run on specific hardware.
Windows 11 LTSC expected in late 2024
As it stands, there is no LTSC edition of Windows 11. But Microsoft announced this month that it is planning to release an LTSC version of Windows 11 in late 2024. I expect this to coincide with the release of Windows 12.
Patch Tuesday new features for Windows 11
Microsoft sneaked in a couple of updates to Windows 11 in the April cumulative update. Windows 11 now has Microsoft account notifications on the Start menu, improved Search box rendering on the taskbar for those with custom color modes, and updates to Microsoft Defender for Endpoint.
But more importantly, Windows 10 and Windows 11 users now get to enjoy Windows LAPS as a built in operating system component.
Phone Link iOS support now rolling out to Windows 11 users
Microsoft announced that an updated version of Phone Link with support for iOS is now rolling out to Windows 11 users. The updated software brings basic support for calls, messages, and access to contacts. Microsoft says that if you need access to photos, the you should use the iCloud integration for the Windows 11 photos app.
Windows 11 coming to HoloLens 2
Windows 11 is coming to HoloLens 2 with the latest tools for developers. Microsoft says that Windows 11 will bring 'confidence' to mixed reality customers that they are getting the most secure version of Windows.
The update to Windows 11 will be free and it includes Microsoft Edge WebView2. To update HoloLens 2, go to Settings > Update & Security > Check for Updates.
Download updates as soon as they are available in Windows 11
In the April 2023 update preview, there's now an option in Windows 11 22H2 to download updates as soon as they are available. The toggle applies to non-security updates released during the last week of every month and to other improvements and enhancements made available via Windows Update.
Microsoft Edge updates
There are a couple of updates for Edge users this month. Plus, Workspaces enters public preview.
Browser essentials
Microsoft added a feature called Brower essentials to the Canary channel. The Browser essentials icon in the tool bar will give you a quick overview of the performance and security status of the browser.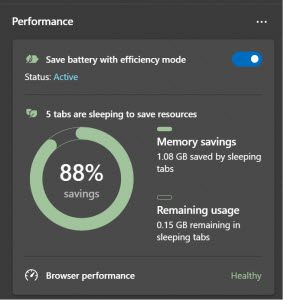 Microsoft also said that it was rolling out an option to add its Microsoft Designer preview to the sidebar for users on the stable channel.
Microsoft Edge Workspaces in public preview
Microsoft Edge Workspaces is now available in public preview. The feature allows users to collaborate on a tab group together. Microsoft explains that Workspaces helps users not lose track of links that are important for getting work done in your team.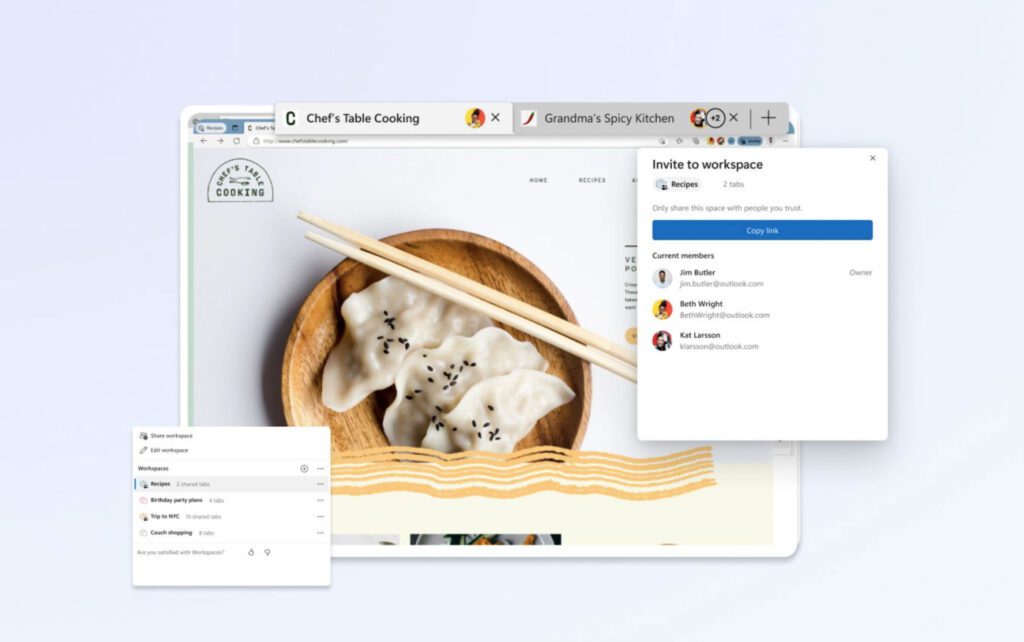 Windows Insider Program updates
Here are the most notable updates to Windows on the Insider Program from April.
Facebook widget
Microsoft released a Facebook widget across all three Insider Program channels. The widget lets users see Facebook notifications. There's a separate widget for Facebook Messenger.
File Explorer details pane
Build 23451 on the Dev channel got an updated details pane in File Explorer. The new pane was made available for a subset of users and it adds more contextual information about files.

File Explorer gallery
Windows 11 Insider Preview Build 23435 gets a Gallery view in File Explorer. Microsoft says: "Gallery is a new feature in File Explorer designed to make it easy to access your photo collection. The set of content shown in Gallery is the same as what you'll see in the All Photos view in the Photos app."
App labels on the taskbar
Microsoft could be bringing back app labels to programs on the taskbar. According to a report in The Verge, while not in public testing yet, a new setting could be coming that allows you to display 'icons and labels' for apps on the taskbar.
A label is essentially the name of the running app and labels were previously available as an optional feature in Windows 10.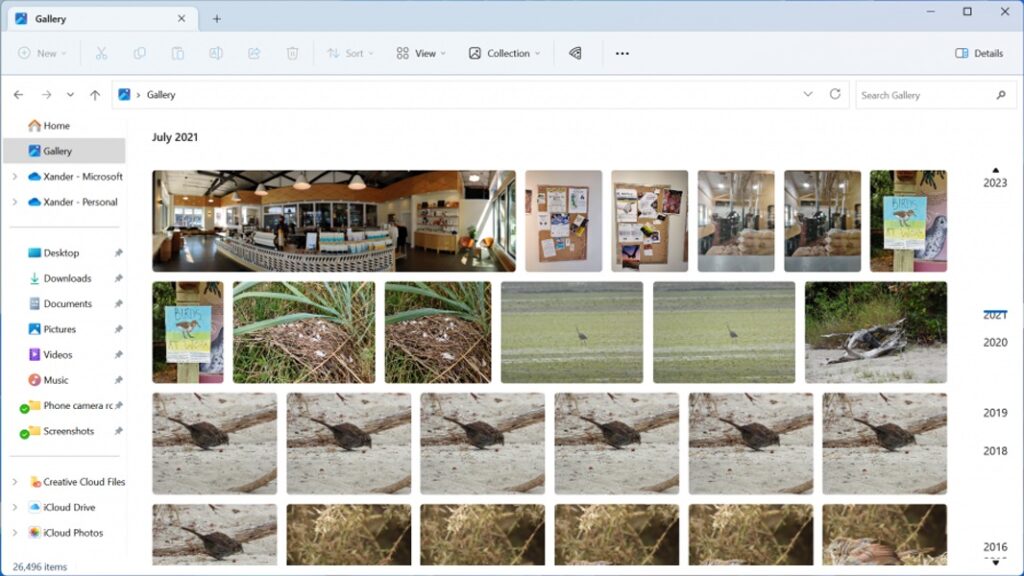 Presence sensing privacy
Windows 11 preview build 22624.1610 on the Beta channel got the ability to test new presence sensor and privacy settings under Settings > Privacy & security > Presence sensing. If your device has compatible hardware, you can manage presence sensing access and block apps from using sensors.
Windows Subsystem for Android updates
Finally this month, the Windows Subsystem for Android gets some updates:
Support for picture-in-picture mode
A new setting in the WSA Settings app, which runs the subsystem with minimal resources but apps launch quicker than in "As needed" mode. The setting is called "Partially running".
Linux kernel updated to 5.15.78
Reliability improvements
Security updates for Android 13
And that's it for another month!