Microsoft has announced the release of its new cumulative update (CU13) for Exchange Server 2019. The latest update brings modern authentication support to Outlook for Windows in Exchange Server 2019 and addresses around 200 bugs.
Specifically, the 2023 H1 cumulative update adds support for modern authentication to on-premises Exchange Server 2019 environments. The security feature uses ADFS to issue and manage the OAuth 2.0 tokens. It lets organizations use stronger authentication mechanisms such as certificate-based authentication, smart cards, MFA, and third-party identity solutions.
"When Modern auth is enabled for a user, their Outlook client is redirected to ADFS. Users can then authenticate by providing credentials or performing multi-factor authentication. Once ADFS authenticates a user, it generates access tokens. These access tokens are validated by Exchange Server to provide client access to the user's mailbox," the Exchange team explained.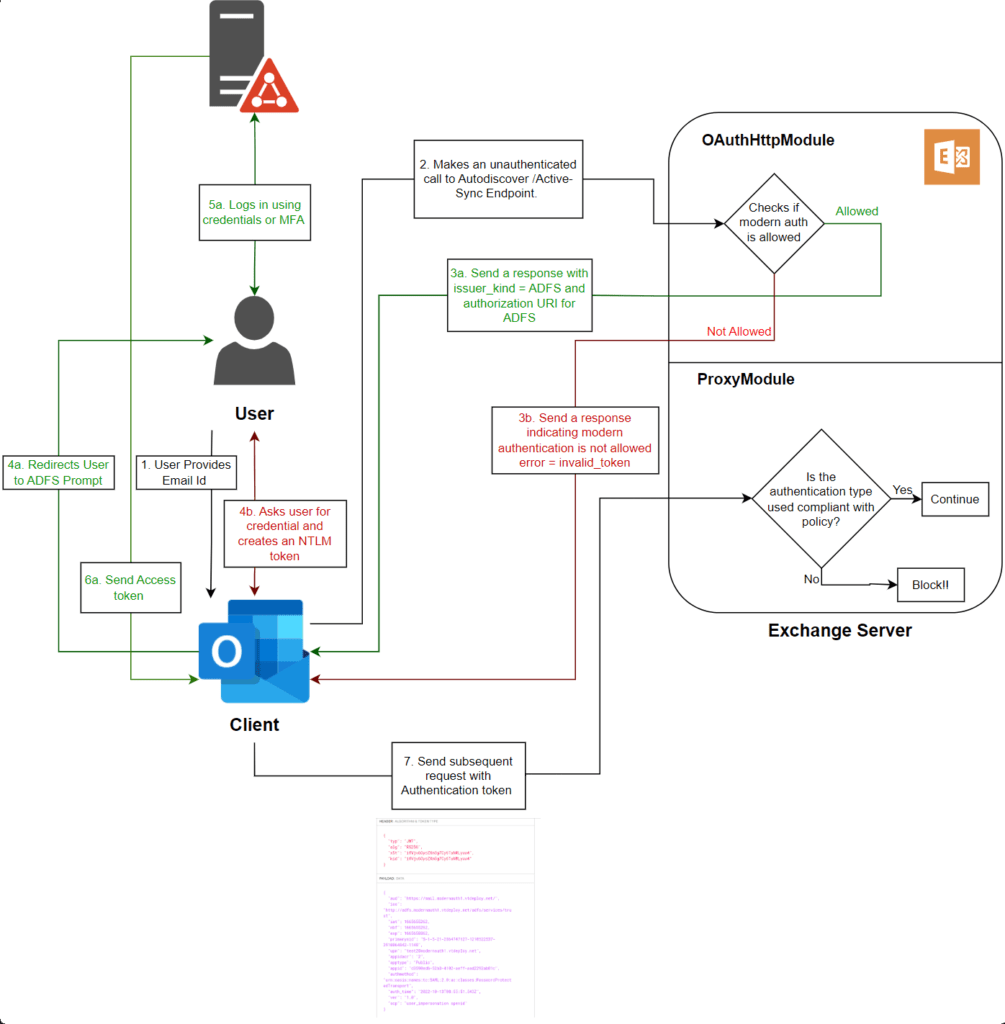 Modern authentication support coming to other Outlook clients in Exchange Server 2019
Additionally, Microsoft explained that IT admins can now configure authentication policies to allow or block modern authentication for user accounts. The company says that administrators can use PowerShell commands to manage authentication policies.
As of this writing, modern authentication support is only available for Outlook for Windows (version 16327.20200 or later). The company plans to bring this capability to Outlook for macOS, the Outlook mobile apps, and other clients later this year.
Going forwards, Microsoft may opt to make modern authentication the default setting and gradually phase out basic authentication from on-premises servers. The company has already implemented this change for Exchange Online customers.
Backup and restore configuration
Microsoft mentioned that cumulative updates often overwrite various configuration files and custom settings. It's a challenging task for IT admins to back up and restore these settings after installing the updates.
With this release, the setup process can now create a backup of the existing files, install the CUs, and then restore the most critical configuration settings. It eliminates the need to manually restore the settings to their pre-Setup state. You can find more details about Exchange Server custom configuration preservation on this support page.