VMwares vRealize Suite Refresh Provides Enhanced Hybrid Cloud Automation and DevOps Support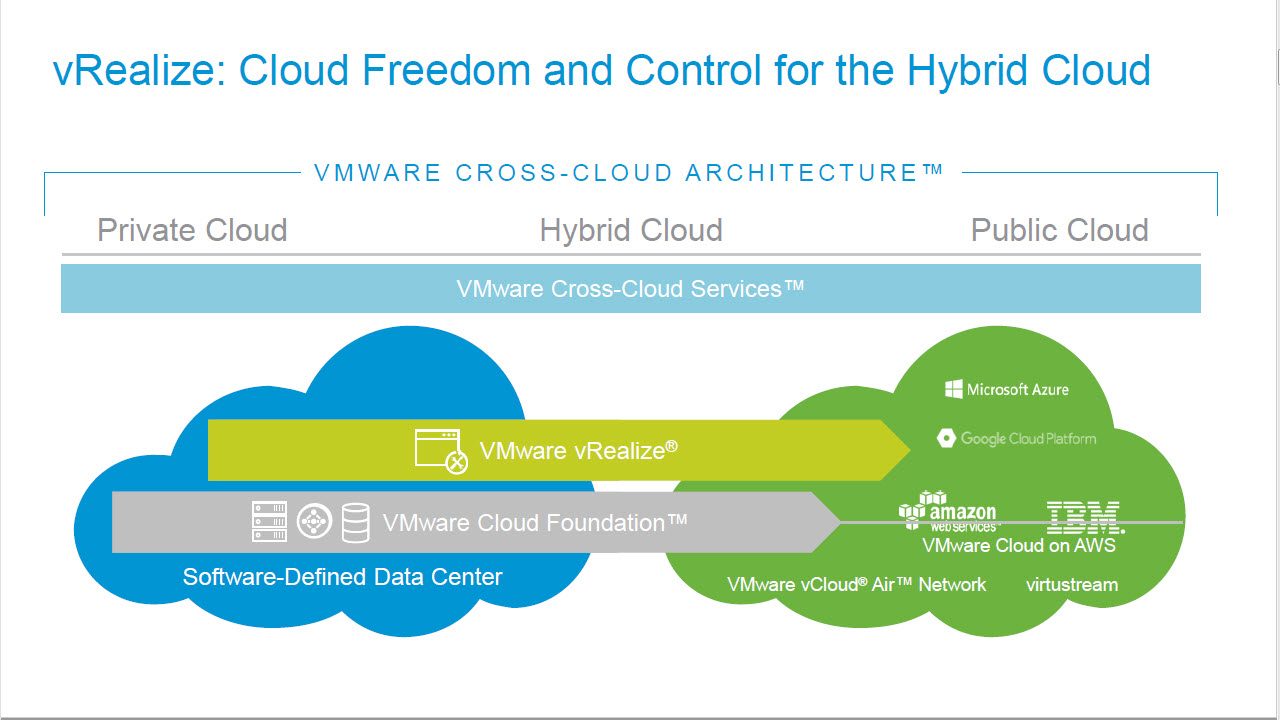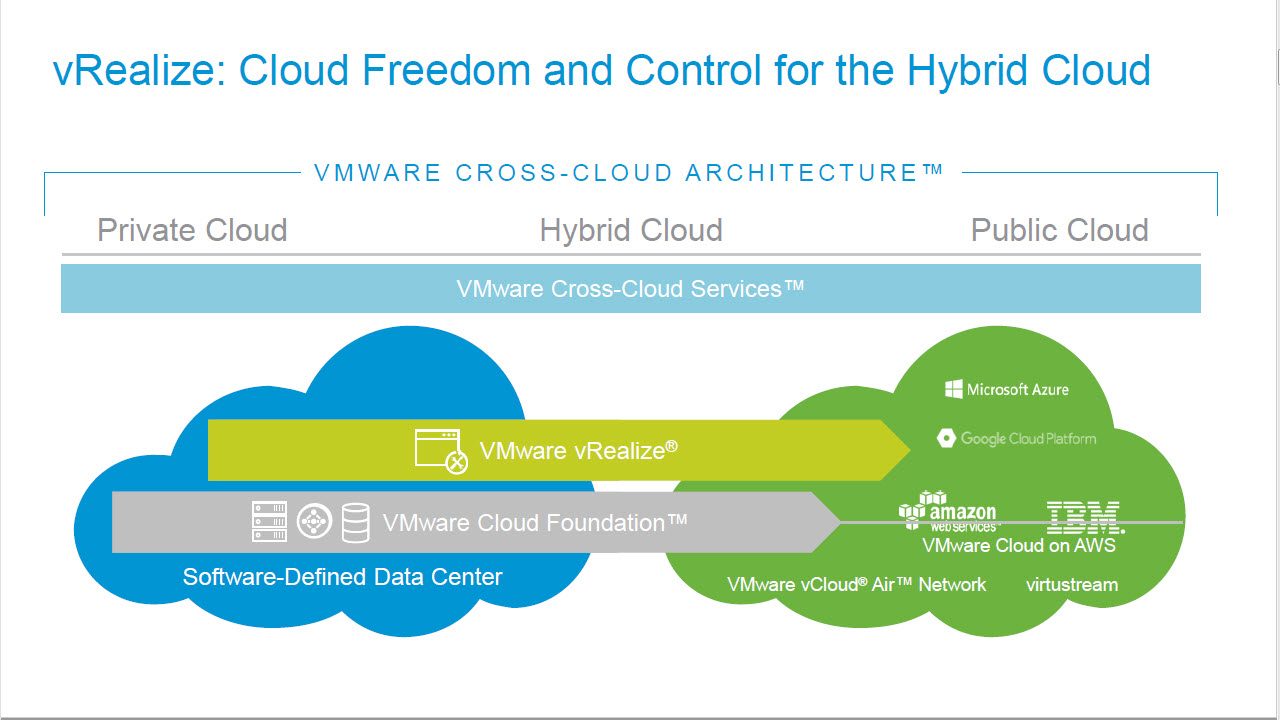 I recently meet with VMware's Mark Leake, Senior Director of Product Marketing and Taruna Gandhi, group manager, Product Marketing, Cloud Management to talk about VMware's latest enhancements in its June 6, 2017 launch of VMware's vRealize Suite. VMware's vRealize Suite is an enterprise-level hybrid cloud management platform for managing local, hybrid, and public cloud infrastructures. Marke told me that with this release VMware has refreshed all of the components in the vRealize Suite with new functionality for intelligent operations, IT automation, and Dev-Ops ready support. The overall goal for vRealize Suite is to provide a consistent operational model the spans the local SDDC and multiple public clouds.
Intelligent Operations
Enhancements to vRealize Operations 6.6, vRealize Log Insight 4.5, and vRealize Business for Cloud 7.3 provide the foundation for more intelligent IT operations.
vRealize Operation 6.6 has a new HTML5 UI and it provides enhanced intelligent workload placement capability that is automated across clusters and data stores with Storage vMotion. The new version enables you to directly view and change Distributed Resource Scheduler (DRS) settings and it provides predictive DRS actions to avoid possible contention issues. The new release also provides native vSAN management and monitoring as well as reporting of deduplication and compression savings.
vRealize Log Insight provides real-time log monitoring. It integrates with vRealize Operations Manager to help provide visibility and troubleshooting across physical, virtual, and cloud environments. Enhancements to vRealize Log Insight 4.5 include the ability to directly launch vRealize Log Insight from vRealize Operations as well as new Single Sign-On (SSO) support.
vRealize Business for Cloud 7.3 uses industry standard metrics to help you estimate the costs of deploying an application in your local data center as well as the costs for running your workloads in the cloud. vRealize Business for Cloud 7.3 is accessible as a tab in the new vRealize Operations 6.6 UI and the new version can provide cost analysis for all services on AWS and Azure.
Automating IT
Enhancements to vRealize Automation and vRealize Network Insight help to remove the complexity of hybrid cloud IT by automating the management of core IT processes.
vRealize Automation uses a policy-based framework to automate the deployment of IT services. vRealize Automation 7.3 improves placement decision for the provisioning of new VMs. Placement policy can be created using vRealize Operations, which will then be used by vRealize Automation. The new release also adds enhanced support for NSX operations, including NSX load balancing settings.
vRealize Network Insight enables you to create and deploy software-defined networking and security policies. vRealize Network Insight 3.4 enhances support for Amazon Web Services (AWS) networking and security by enabling you to plan security using AWS Virtual Private Cloud and AWS tags. It also supports micro-segmentation planning by IP set.
DevOps Ready IT
The new vRealize Suite also provides improved support for Dev-Ops for more streamlined application deployment. Changes to vRealize Automation 7.3 are designed to meet the individual tooling needs of developers as well as enabling IT to seamlessly move applications from the dev environment through QA and to production.
vRealize Automation 7.3 makes configuration management tools such as Puppet first-class citizens. It also provides support for Admiral 1.1. Admiral is VMware's container management portal, which manages VMware vSphere Integrated Containers as well as Docker containers. The new release also provides enhanced support for Docker volumes. vRealize Automation 7.3 also provides improved support for the deployment of applications and services to Microsoft Azure.
VMware vRealize Automation 7.3 and VMware vRealize Network Insight 3.4 are available immediately. VMware vRealize Operations 6.6, VMware vRealize Business for Cloud 7.3, and VMware vRealize Log Insight 4.5 are expected to be generally available by August 4, 2017. The VMware vRealize Suite, which starts at $3,745 per Portable Licensing Unit (PLU). A standalone instance of the Advanced or Enterprise Edition of vRealize Network Insight 3.4 is available beginning at $1,245 per CPU. You can learn more at vRealize Suite.