It's that time of year again: Today is July 26th, and that means that it's System Administrator Appreciation Day! While we normally feature something somewhat humorous in our weekly Friday Funny post, this week it's all about recognizing the legions of hard-working system administrators that keep servers running and help end-users get their jobs done. So what can you do to celebrate SysAdmin Day?
For starters, you can have some cake.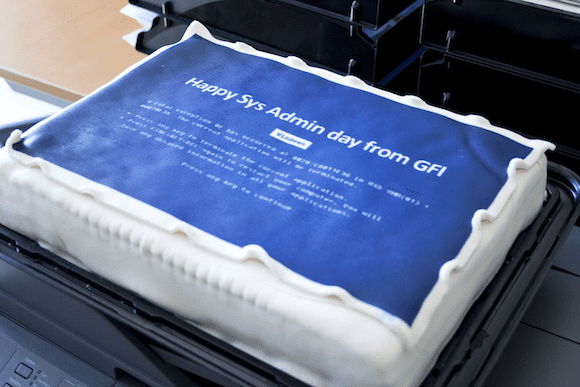 GFI Software baked a cake for their own System Administrators in 2012 (Source: GFI Software)
You can also send a free SysAdmin Day eCard to your favorite admin courtesy of TrainSignal, shop for the perfect Sysadmin gift from ThinkGeek, or read Petri contributor Trevor Pott's excellent post on SysAdmin day over at The Register. Know of any other ways to thank your favorite system administrator? Add your ideas to the comments section below.