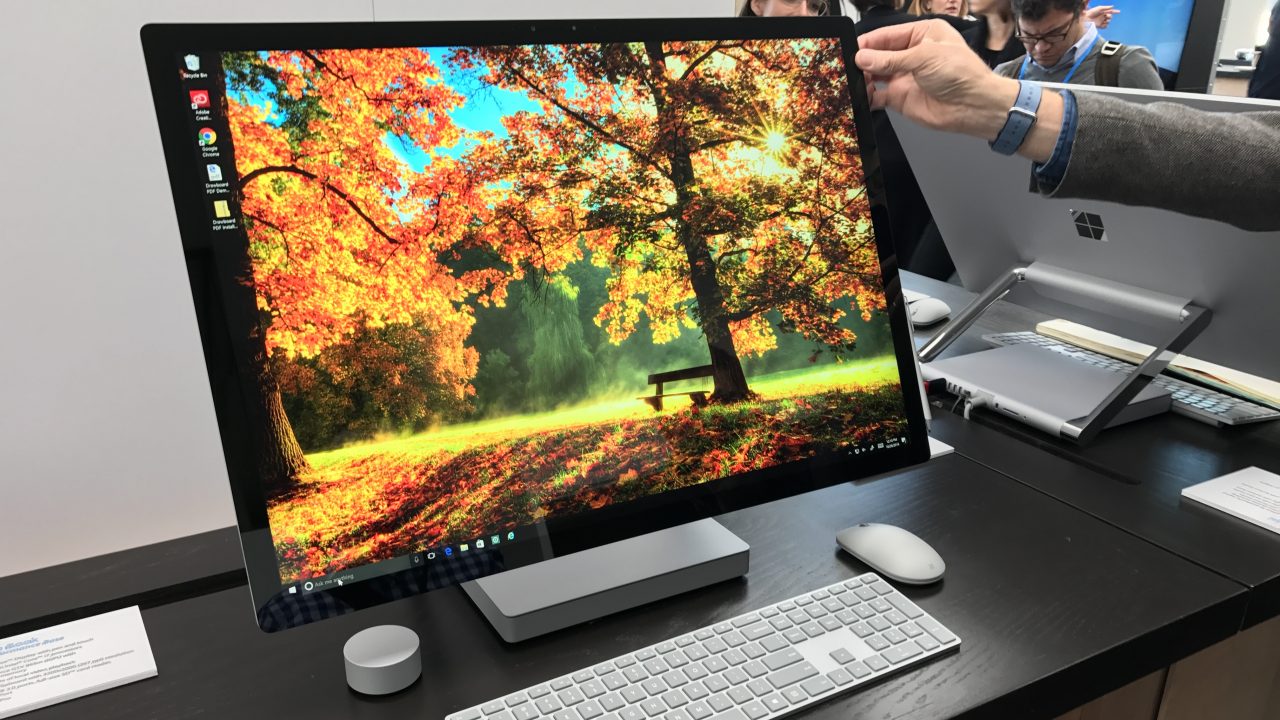 Yesterday, Microsoft announced a new Surface device called the Studio. The PC is an all-in-one computer that sits at the high end of the market; it starts at $2999.
Make no mistake, this is not a consumer PC nor is it the Surface for everyone. Microsoft built this product for the professional designer/artist or as they call it, the 'creator' and it has the features to match as well.
With the Studio, Microsoft is taking back a market once owned by Apple. While the Cupertino-based company is typically associated with creative hardware that allows its software to exceed the capabilities of Redmond-based devices, that idea is being turned on its head with the Studio. And even though design preferences are a personal opinion, it's fair to say that the Studio looks modern and has clean lines.
If your company has a design shop or anyone who has a Wacom tablet/display at their desk or even has a Surface Book/ Pro 4 for drafting or sketching, Microsoft is delivering an industry-best experience with the Studio. Quite frankly, this device is designed for those who need a display that allows them to create anything from advertisements to renderings with the highest quality display available.
The reason I say this is that there are graphic artists emailing their IT shops today asking if they can get approval for ordering a Studio. And if you are in this position and thinking about approving or denying this request, know that this isn't a devious attempt at finding a way to get a company to buy them a new toy.
The Studio is a PC built for the professional world and while Microsoft may not have specifically stated that, because of the display (and frankly, that's big differentiator here) being a notch above the rest, it's a reasonable request for designers to need this product to improve their workflow to match the best-in-class shops around the globe.
Sure, if Accounting is asking for a Surface Studio, there may be a reason to be suspicious as the colors red and black are the only thing that matters in a spreadsheet. But, when designing a product that is about to go to the printer, having the closest representation to true color on a display does matter; every degree closer to accuracy helps prevent unintended consequences when the printers start dropping ink.
This is not the Surface for everyone and it will likely find its ways into the hands of businesses/artists who make a living drawing, as that's the market for the device.Without question, the Studio will work well as a desktop PC but if you don't use the pen/dial you'll be wasting money on a machine that is designed to excel at one specific task.