Surface Dock: Microsoft Builds A Better Hub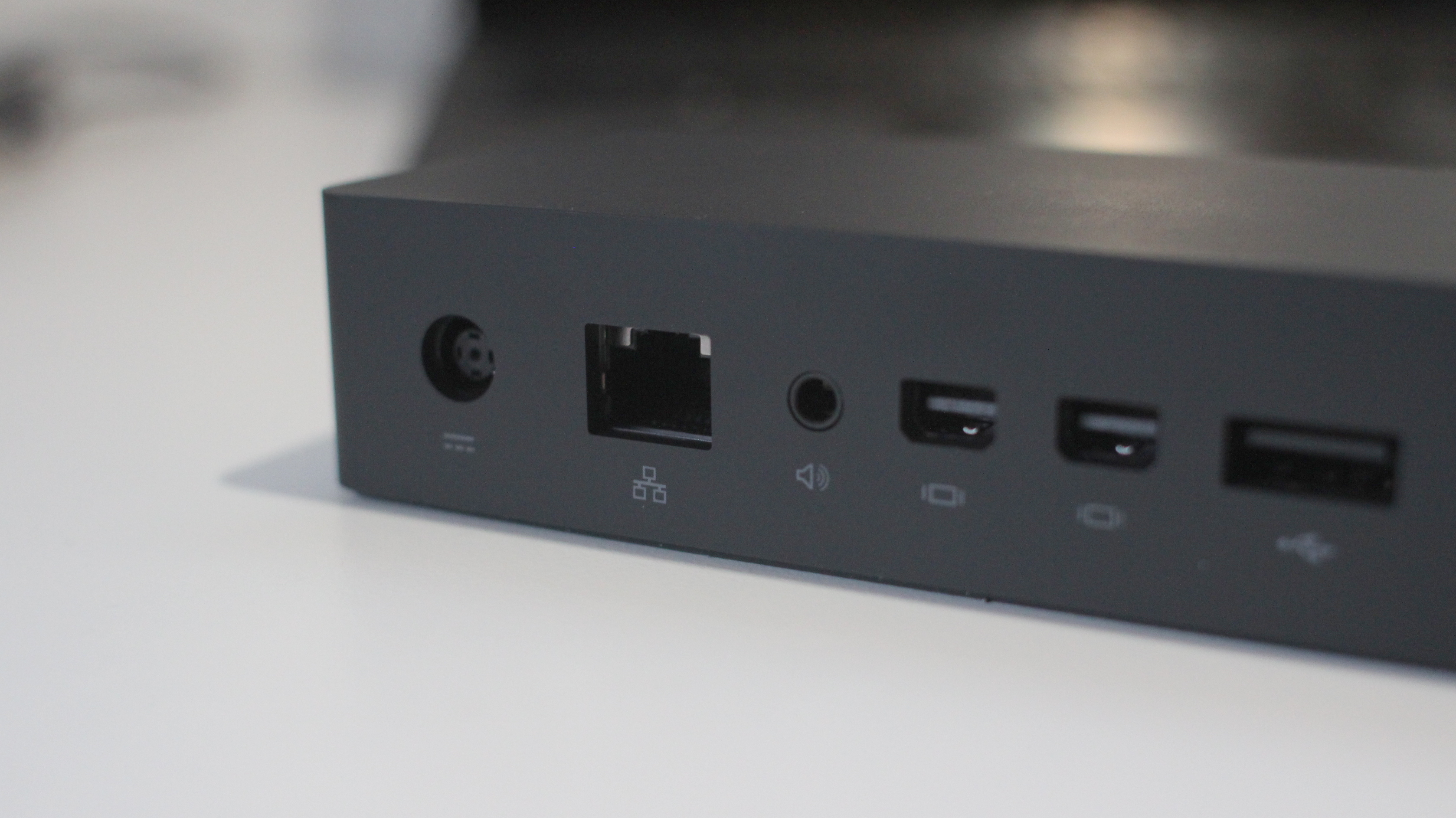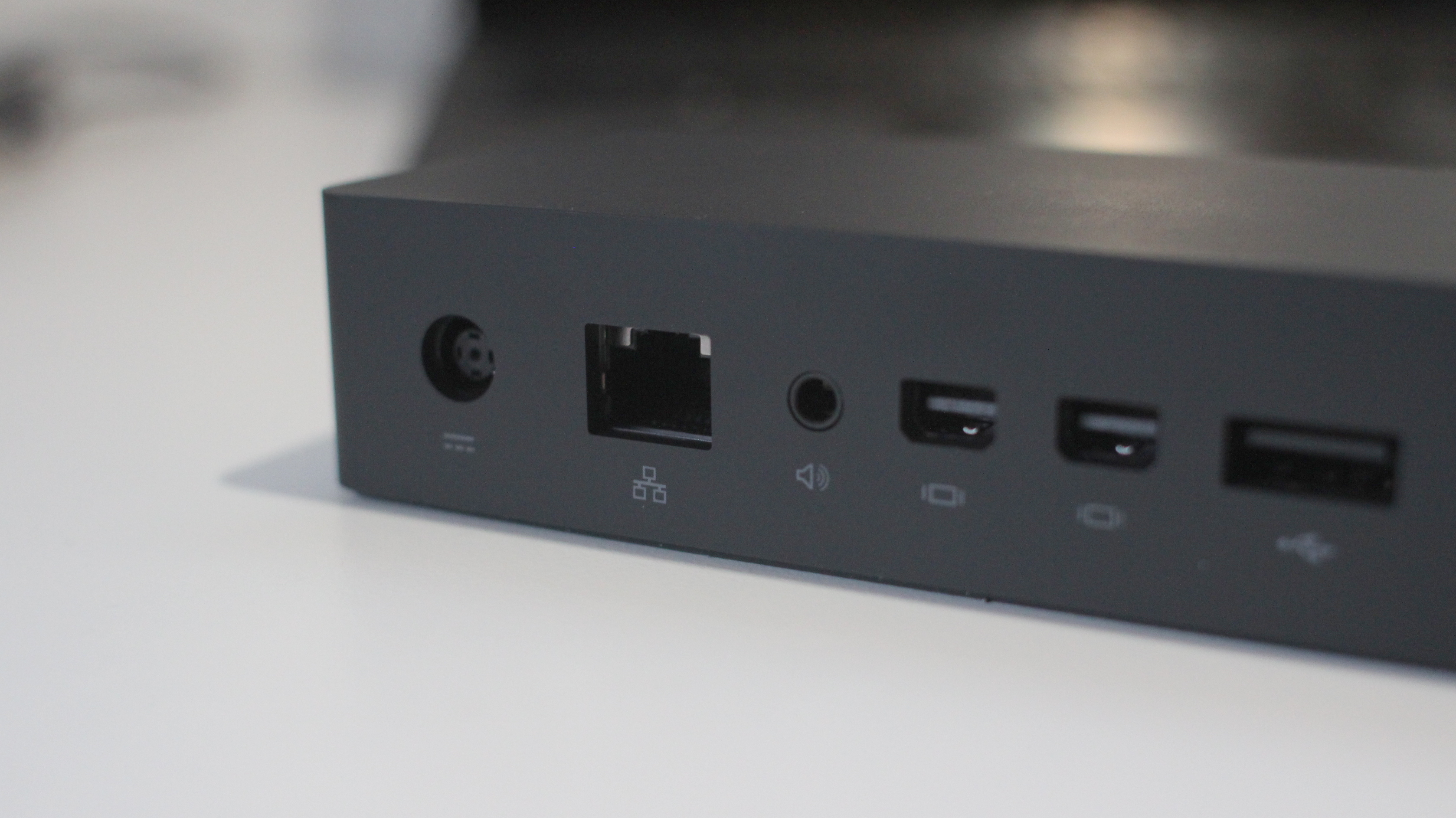 With the Surface Pro 3, Microsoft released a dock for the device that was functional, but it was also rather large and took up quite a bit of desk space. Announced along side the Pro 4 and the Surface Book, Microsoft is releasing a new dock that abandons the previous design for a more compact setup that I have been using for about a week with my Pro 4.
The biggest change to this dock is that it now acts more like a hub, meaning you plug in the connector to the charging port and it expands the functionality of your device significantly by adding 2 mini DisplayPorts, a gigabit Ethernet port, 4 3.0 USB, 1 audio out, and of course it plugs into the wall so your Surface or Surface Book can charge while connected. There is also a lock location on the end of the dock so that you can secure it to a desk.
The dock has a lot of heft to it, it feels excellent when you pick it up and is covered in a soft premium plastic material. On the bottom of the dock is a rubber pad that runs the entire length of the device.
In practice, the dock works exactly as you would expect and for those who use their Surface to connect to other displays or peripherals, this dock is by far the best one to use. The brilliance of the device is how simple it is to use, one connector is all you need once everything is setup which means its fast to dock and undock. But, at $199, it's not exactly cheap either.
To use the Surface Pro 4 with an external display, you don't have to buy the dock, you can use the mini DisplayPort to drive a screen and connect a less expensive USB hub to the single port to get similar functionality.
For those who need a no-fuss setup that is easy to connect, the Surface Dock is an excellent premium option. If you are wondering why they called it a dock instead of a hub, Surface Hub is already being used.