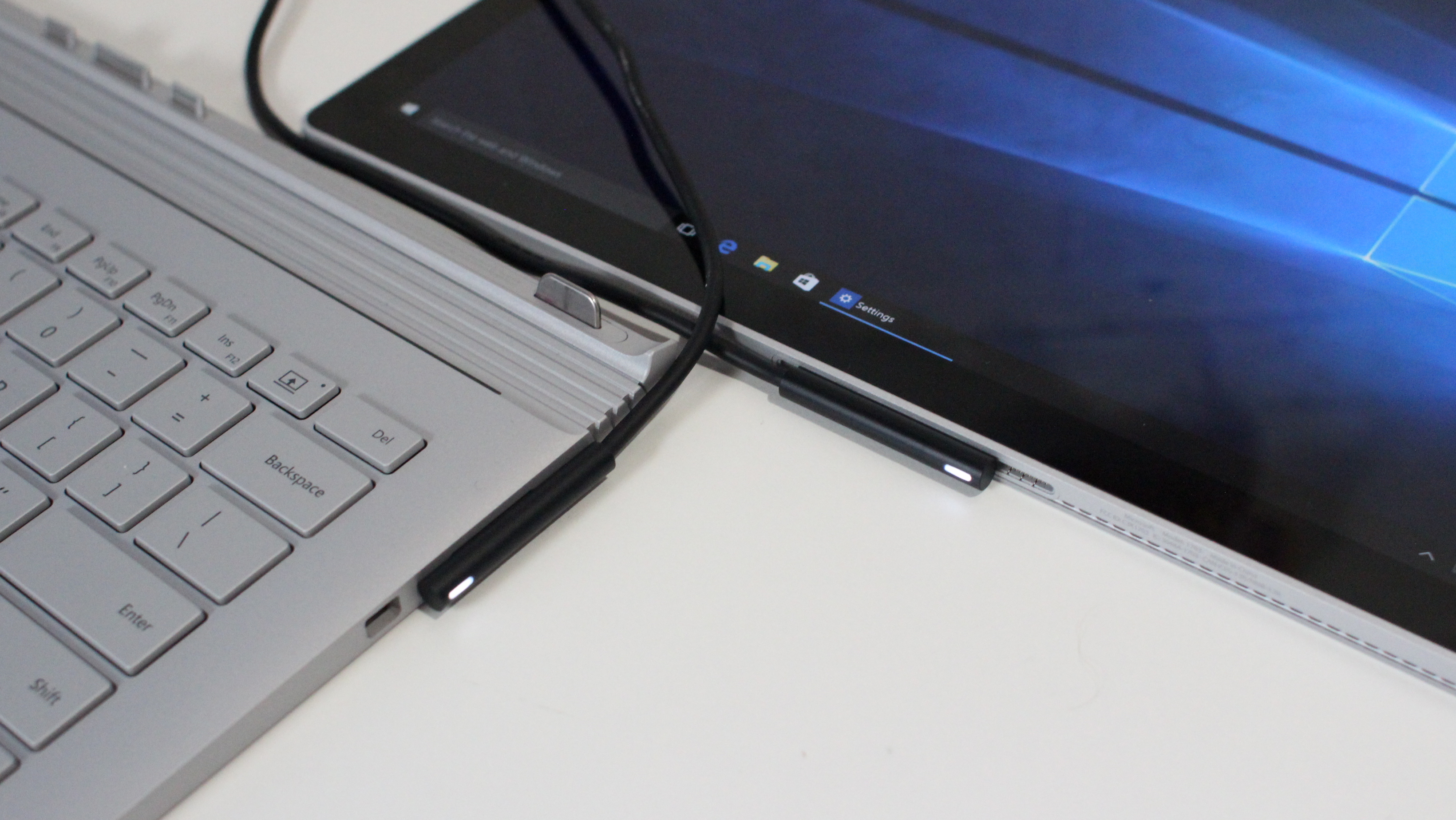 Microsoft's brand new Surface Book is now shipping to customers and the laptop is being widely reviewed as one of the best Windows laptops, ever. You can check out my complete review here and for those of you who are getting this device, you should know that there are two ways to charge it.
The battery life in the Surface Book is good, not the best, but it is above average and I have been easily getting 8 or more hours out of it before needing to find an outlet. But, the tablet portion, which contains 1/3 of the devices overall battery, comes in at much closer to 2 hours of use before the batteries are flat.
If you find that you are using the tablet portion of the Surface Book frequently and only want to recharge those batteries, you can plug the charger into the bottom of the clipboard (this is what Microsoft calls the display). In most scenarios, you will likely be plugging the charger into the keyboard which will charge both sets of batteries but in the instance you simply need to add juice to the clipboard, the charger can plug directly into the center docking port of the clipboard.
What makes this extra charging port unique is that if you are upgrading from a Surface Pro 3, you can use your old charger to add power to the base while using the Surface Book charger to add power to the keyboard to quickly recharge your laptop. This scenario may not work for everyone but for those who have an additional Surface charger, this is an easy way to make good use of it.