Start Building Custom Apps with No Code in Microsoft Teams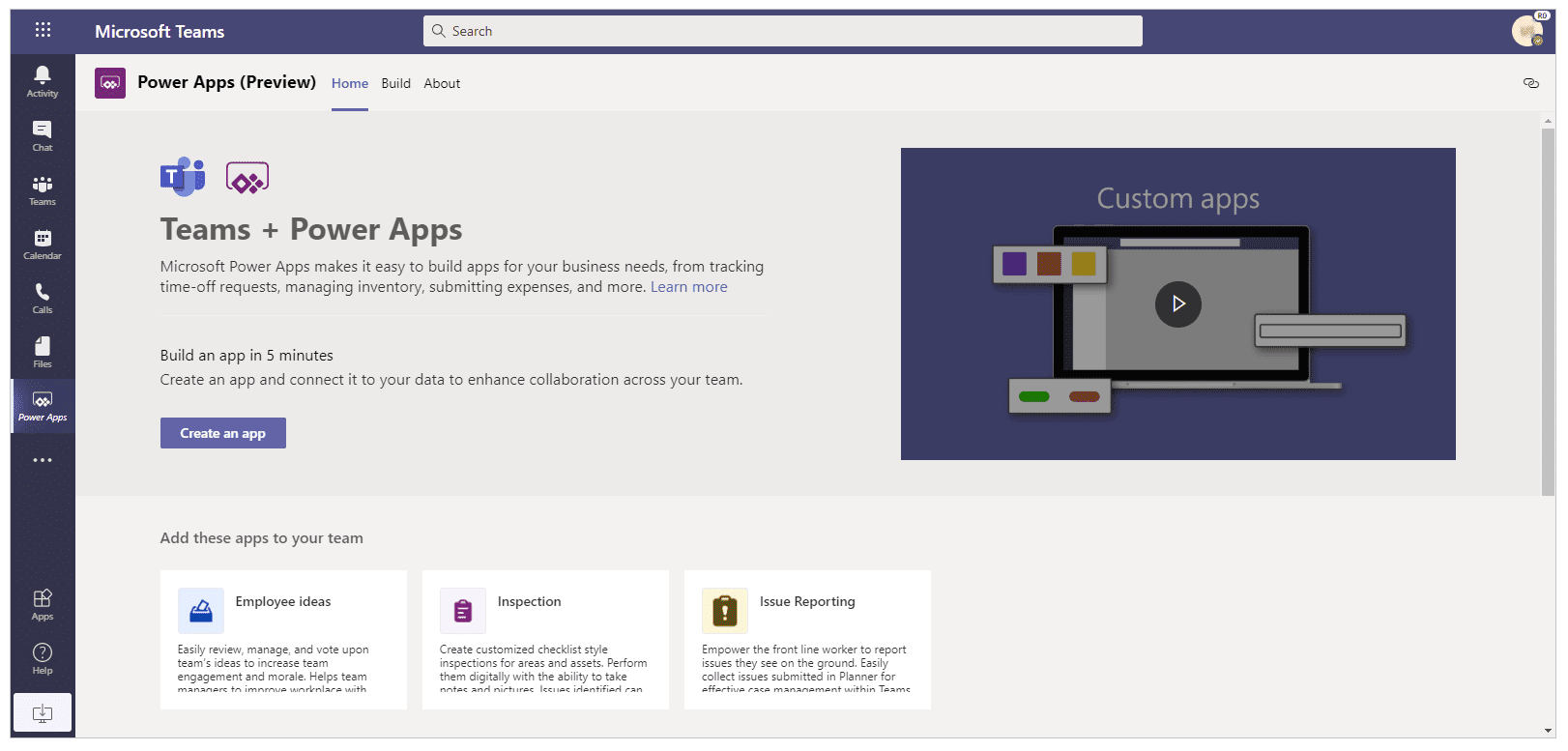 I am so excited! (Sorry I tried to write a boring press release style article but that is not me. ?) At Ignite today Microsoft announced that Project Oakdale is available in public preview. Project Oakdale is the addition of a data platform into Microsoft Teams. Now you can build apps, workflows, dashboards, and chatbots directly inside of Teams without ever leaving.
And don't fret. They didn't build new tools for this. Instead, the took the highly successful Power Platform (Power Apps, Power BI, and Power Automate) and doubled down on their integration into Teams. So if you have been using those tools then you are ready to go. If you haven't been using those tools you are ready to go also. Your business process knowledge and logic you learned building Excel spreadsheets is all you need. That is why the platform has been so popular.
Build your first app in five minutes
Because a large part of the millions of users of Microsoft Teams have never built an app Microsoft has gone out of their way to make it easy. Anyone can open Teams and then add the Power Apps Preview app. Once installed you will see a dashboard of options to begin.
Image #1 Expand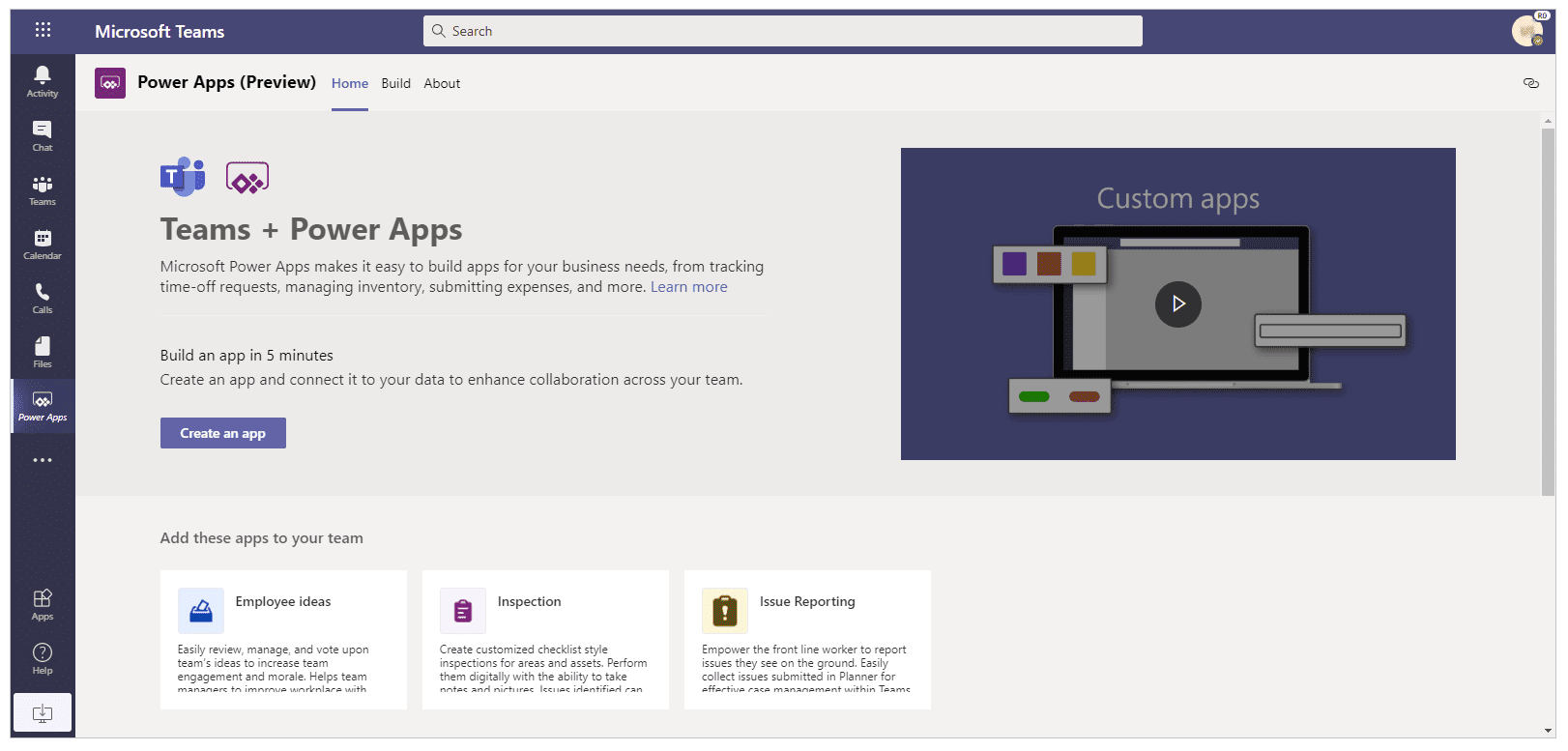 Here you can either create a new app or install one of the three prebuilt template apps they provide. If you choose to Create an app they have provided the "hero template" that will do most of the heavy lifting for you. All you need to do is create a table using their new table editor. With the visual table editor, you can add, edit, and delete a whole slew of columns.
Image #2 Expand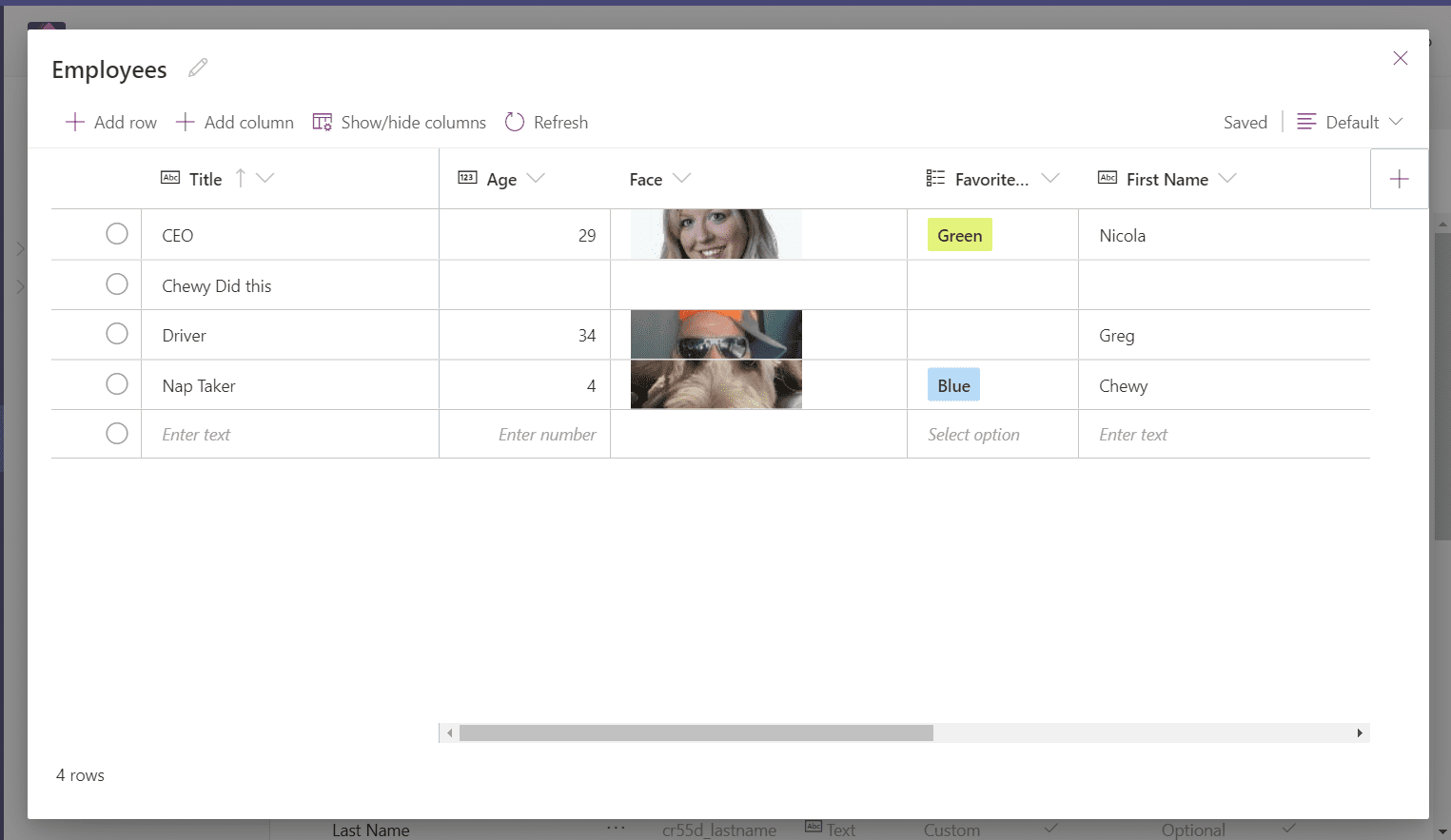 The table and all of your data is stored in a lite version of the Common Data Service under the hood. But you don't have to worry about all of that. When you clicked create and an app and then create a table Microsoft did all of that hard work for you.
Now that you have created your first table the app will be built for you. I made a few tweaks to the example you see below but the functionality is exactly the same.
Image #3 Expand

With your table created and your app built you can hit publish to Teams and everyone on your team has access to your app. Pretty awesome and pretty fast. ?
Resources to get started
Like I said I have been excited to tell you all about this. As I waited I created a lot of content to help you get going here.
Be excited people. I think this rich integration is going to be a game-changer. And I am just scratching the surface. Above I helped you think about starting with Apps but remember you can also integrate Automate to get workflows, Power Virtual Agents to add chatbots, or Power BI reports and dashboards. I haven't even had time to explore those options but the fact they are available in Teams, which for many of us has become the hub of our work, means there is a lot more possibilities to explore.