Selecting the Right SME Storage Solution Part 1: Windows Server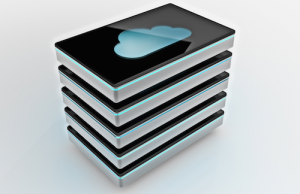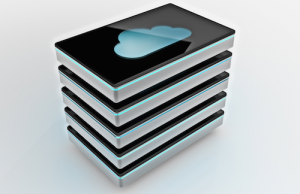 If your small business has determined that it needs on-premise file storage, you can either purchase Network Attached Storage (NAS), such as the popular Netgear ReadyNAS, Synology DiskStation devices, or a server running Windows Server. In part one, I will look at the advantages of hardware running Windows Server Essentials. In part two, I will move my attention to NAS devices.
Before I get started, let me say that you should not go down the on-premises storage route unless you really need to. Cloud storage, such as Microsoft OneDrive for Business, is so much easier to work with and implement. It does not require any on-site infrastructure and is available anywhere you can find an Internet connection. But if you decide that on-premises storage is a requirement, and you want a flexible solution, life will become more complicated.
Windows Server Essentials
Small businesses often look at NAS as an on-premises storage solution before Windows Server. The reason for this is that in the short term, it works out cheaper and can be easier to set up. But depending on how you to intend to use it, a NAS device may not be the best option. Much like SME NAS devices that include space for two or more removable disks, similar hardware is available that can be used with Windows Server. For instance, HP offers Windows Server Essentials as a Reseller Option Kit (ROK) with its ProLiant MicroServer Gen8, which also has Integrated Lights-Out (iLO) and a built-in wireless router. Windows Server Essentials does not require the purchase of Client-Access Licences (CALs) but there is an upper limit of 25 users. And unlike Windows Server Standard edition, it is designed to be easy to use for small business customers.
Active Directory and Server Management Tools
If you already have Windows Server Active Directory (AD) and Windows clients, then managing storage using an existing or additional Windows server can improve flexibility and reduce management costs. Seamless integration with Active Directory will make managing access to fileserver resources simpler, including the ability to set quotas and automate the redirection of users' home folders to a Windows fileserver using Group Policy.
Windows Server Essentials
With a NAS device, you need to manage access to shares by creating user accounts on the NAS. Then, you need to configure each PC to connect to file shares with a username and password. Active Directory takes much of that pain away by providing a centralized user account and group management that works seamlessly with Windows. Once your devices are joined to AD, password changes are handled by the server. DNS means that you will not have any problems connecting PCs to the file server.
Like most NAS devices, Windows Server Essentials has Anywhere Access, a web interface for remote access to files, management wizards, and a dashboard that makes the task of setting up and managing Essentials easy. Plus, Windows Server Essentials 2016 has built-in free antimalware and integration with Microsoft Azure to enable features like single sign-on for Office 365 users, Azure Site Recovery Services, and cloud user management. If your business is subject to regulation, then Windows Server will certainly help you to meet compliance obligations.
Print Server
Printer management becomes much easier with Windows Server. All you need to do is set up your printer on the server. It can be installed on all your Windows devices without any complicated configuration, even if users do not have admin privileges. Plus, any changes made to the configuration on the server can be easily pushed out to devices where the printer is installed.
Offline Folders
Offline files is a Windows feature and it does not require Windows Server. It is great for notebook users that need access to fileserver shares when not connected to the intranet. This is typically their home folders, which only they have access to. But offline files can create issues with synchronization errors, network bandwidth, and disk-free space problems. Because of this, I do not recommend enabling offline files in Windows unless users genuinely need access to all files on a share when out-of-the-office.
Work Folders
Work Folders are an evolution of Offline Folders and aim to solve some of the issues, such as the use of a hidden cache and the need to connect to a server using a VPN to synchronize changes. Like Offline Folders, Work Folders provide a centralized location for storing business data but with additional controls that can be used to add security for users that bring their own devices to work. For example, admins can require that files are encrypted and that a lock-screen password is used.
Windows Sever 2016 improves Work Folders synchronization by immediately notifying Windows 10 clients of file changes on the server. Additionally, Azure AD Application Proxy can be used to provide Windows 10 users transparent access to Work Folders when not connected to the intranet.
Advanced Storage Features
Most SME NAS devices do not offer features provided by Windows Server Storage Spaces, such as data de-duplication and storage tiering that can be used to reduce costs and improve performance. If you need additional storage, Storage Spaces allows you to purchase an external drive and add the space to an existing server volume.
Windows Search Service
Windows Server gives users the ability to search files by name and by content. So, if you are looking for specific information contained in a Word document or PDF, Windows 10 uses the Windows Search protocol to communicate with the Windows Search service on the server. This provides almost instant results from its index.
If a share is made available offline using Offline Folders, regardless of which technology hosts it, the local Windows Search service will index files providing the same search results as a Windows fileserver. But if the share is not hosted by Windows Server, changes to files are only indexed locally after the next sync occurs. This means that searches might not always be performed against the most current versions of the files.
Windows Server is a flexible and capable solution for any business but it comes at a price. In the second and final part of this article, I will look at how NAS devices stack up in comparison and the costs involved in both solutions.
Follow Russell on Twitter @smithrussell.