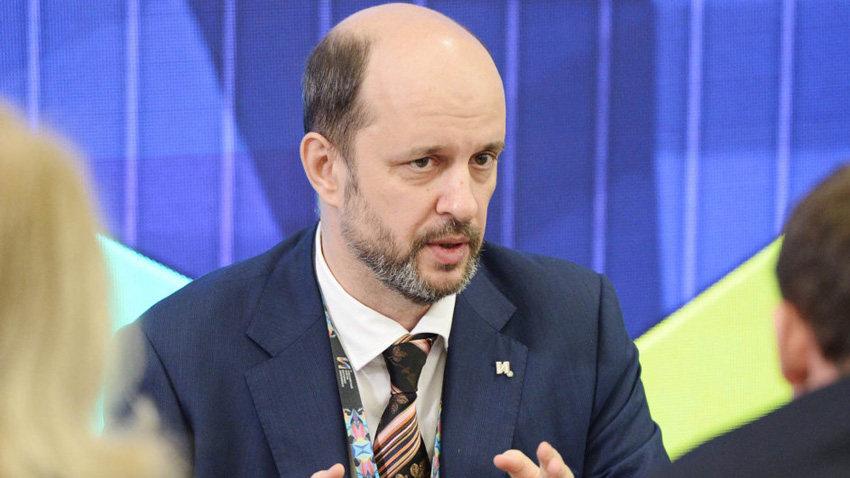 Following in the august footsteps of China, Russia is the latest totalitarian state that is publicly seeking to "ban" Microsoft Windows and replace it with less U.S.-centric technologies.
And Russia isn't just eyeing Microsoft. It will also try to more heavily tax Apple, Google, and other U.S-based tech giants.
That's the word from Bloomberg, which this week reported on an 90-minute interview with Vladimir Putin's new Internet czar, German Klimenko. According to the report, Klimenko has had it with American tech companies, despite the fact that he apparently checks his Gmail regularly on his MacBook.
"We are breeding the cow and [Microsoft, Apple and Google] are milking it," Klimenko said this week. He wants Russia to raise taxes on the American tech companies so that home-grown alternatives Yandex and Mail.ru have a fighting chance.
His complaints vary by company, apparently. His most dramatic proposal is to "ban Microsoft Windows from [Russian] government computers."
Microsoft, like other U.S. tech firms, "reached the point of no return" when it complied with sanctions related to Russia's illegal annexation of Crimea. And in "halting all business with the peninsula," he said, it is now "inevitable" that Russia will switch from Windows "to an open-source system based on Linux, a move 22,000 municipal governments are prepared to make immediately."
"It's like a wife seeing her husband with another woman," Klimenko said. He can swear an oath afterward, but the trust is lost."
It's just like that, yes.
As for Apple and Google, the central issue is taxes, which, to be fair, is an issue for these firms elsewhere in the world too.
"When you buy an app from Google Play or the App Store anywhere in Europe, VAT [value-added tax] is charged at the place of payment, but not here in our banana republic," he said.
Klimenko backs a proposed tax bill by Andrey Lugovoi, who previously rode to fame because he's suspected of assassinating former agent Alexander Litvinenko in 2006. The bill would add an 18 percent VAT to up to $3.9 billion of app-related revenues that Google, Apple and other U.S. companies earn each year in Russia. The taxes would also apply to TV/movies, e-book, and other services
And yes, Russia is moving down a path to put its citizens in a bubble protecting them from free speech online, just as is done in China and North Korea. As Klimenko notes, the Internet is "a CIA project" and therefore a threat to Russian national security.
"It's only a matter of time," Klimenko said. "It won't be fatal if Google leaves Russia. Yandex and Mail.ru have similar technologies."
I'm sure they do. I'm sure they're … very similar.