Microsoft's Android Assault Continues as Acer Signs On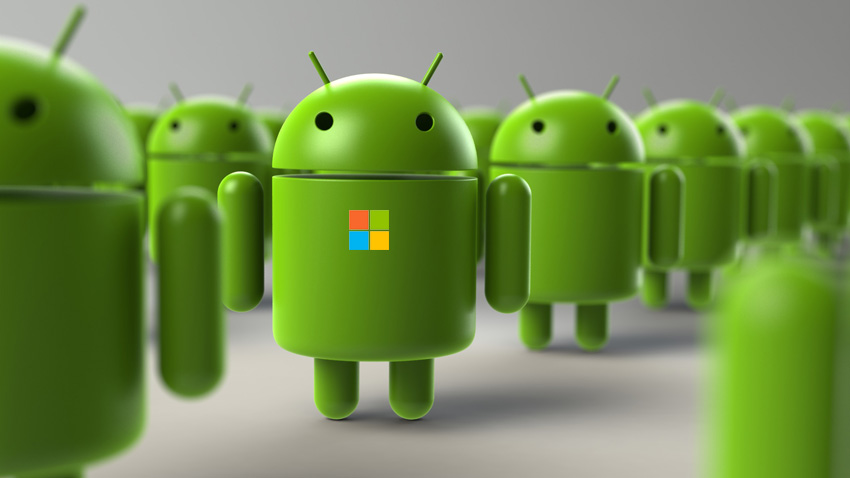 Microsoft's Plan B in mobile is quickly turning into Plan A. This week, the software giant signed a partnership with Acer that will see Microsoft Office and other apps preinstalled on the device maker's phones and tablets. In doing so, Acer joins a lengthy and growing list of device makers that have aligned with Microsoft.
"We're pleased that we have been able to enhance the already strong partnership that exists between Microsoft and Acer," Microsoft president Nick Psyhogeos says in a prepared statement. "Mutually beneficial and collaborative agreements such as this one promote innovation and lead to better products and experiences for consumers."
"We're excited to partner with Microsoft to provide enhanced mobile productivity to our products," an equally exuberant Acer president ST Liew is quoted as saying. "By integrating the Microsoft software suite, Acer customers will enjoy productivity on-the-go along with the familiar computing experience on their smartphones and tablets."
That Microsoft software suite includes the Office mobile apps for Android—Word, Excel, PowerPoint, Outlook, and OneNote—as well as OneDrive and Skype. Under the terms of the agreement, Acer will begin installing this software on its Android-based smart phones and tablets starting in the second half of 2016.
Microsoft points to the over 1200 intellectual property licensing agreements it has obtained over the past 12 years. But the more important number, I think, is 74: That is the number of Android device makers that have agree to bundle Microsoft's apps and services on at least some of their phones and tablets.
Acer isn't the biggest name on the list—that title belongs to Samsung which is the biggest maker of smart phones in the world by far—but the firm is in good company, along with other device makers like ASUS, LG, Dell, Sony, and many others.
This expansion into Android is somewhat related to previous licensing agreements with companies selling Linux-based products and services, but with important differences. For one, Android is very popular with consumers, and is in fact the most popular mobile system on earth, whereas Linux is not at all popular with this audience. And Microsoft's Android licensing deals have often resulted in Microsoft apps and services being preloaded on devices; with Linux, Microsoft was only able to obtain relatively modest licensing fees.
As important, this side-door expansion into Android gives Microsoft an important foothold in a mobile battle that it is otherwise losing: The software giant's homegrown mobile platform, Windows phone, has failed in the market place, falling to just 1.1 percent market share by the end of 2015. And Microsoft has dramatically scaled back its plans for the platform after a $7.6 billion write off of its Nokia acquisition in July 2015. At the time, Microsoft announced almost 8000 layoffs related to phone as well.
A year ago, I wondered aloud whether Android wasn't Microsoft's Plan B in mobile. Given the events that have transpired since, there's no need to wonder any longer. As Mary Jo Foley points out, there were only 31 Android makers signed up to bundle Microsoft apps in May of last year. Today there are 74, and in 25 different countries.
That means there are far more Android models shipping this year with preinstalled Microsoft apps and services than there are Windows phones.
Put another way, Android isn't Microsoft's Plan B in mobile. Android is now Plan A.