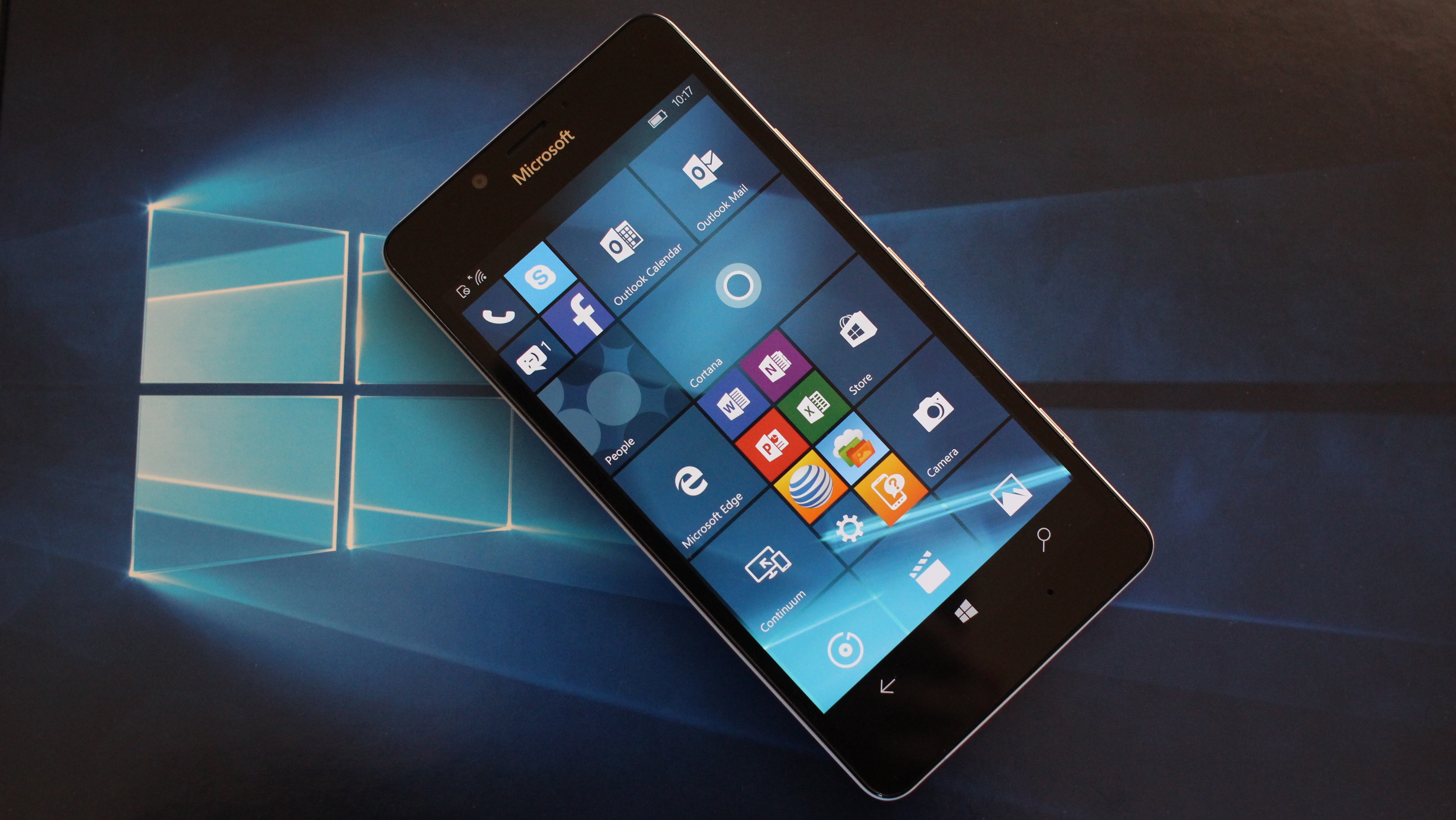 Microsoft has released its latest Windows phone in the Lumia family, the 950, and the company hopes that with a new OS along with several unique features, you'll be willing to give it a try. The device, which comes in two flavors, the 950 and 950 XL, is the new flagship for Windows 10 Mobile, which is also being released today.
The 950 is the first flagship for the Lumia family to be released in several quarters and finally gives fans of the platform something to purchase. With a couple of unique differentiators like Windows Hello and Phone Continuum, Microsoft set out to create something that had a chance of standing out in a crowded market.
Powering the device is a Qualcomm Snapdragon 808 processor combined with 3GB of RAM, 32GBs of storage that can be expanded up to 200GB with an SD card, a 20MP rear camera, a 5MP front facing shooter, and the display is a 5.2in OLED QuadHD screen. For those who have wanted a removable battery, the 950 has a 3000 mAH juice pack that can be recharged to 50 percent in thirty minutes and by popping off the back cover, it can be swapped easily.
But the best spec of all is that the phone uses USB type C for charging. For those not familiar, this is the new, reversible, USB connector that is a joy to use compared to the old connectors.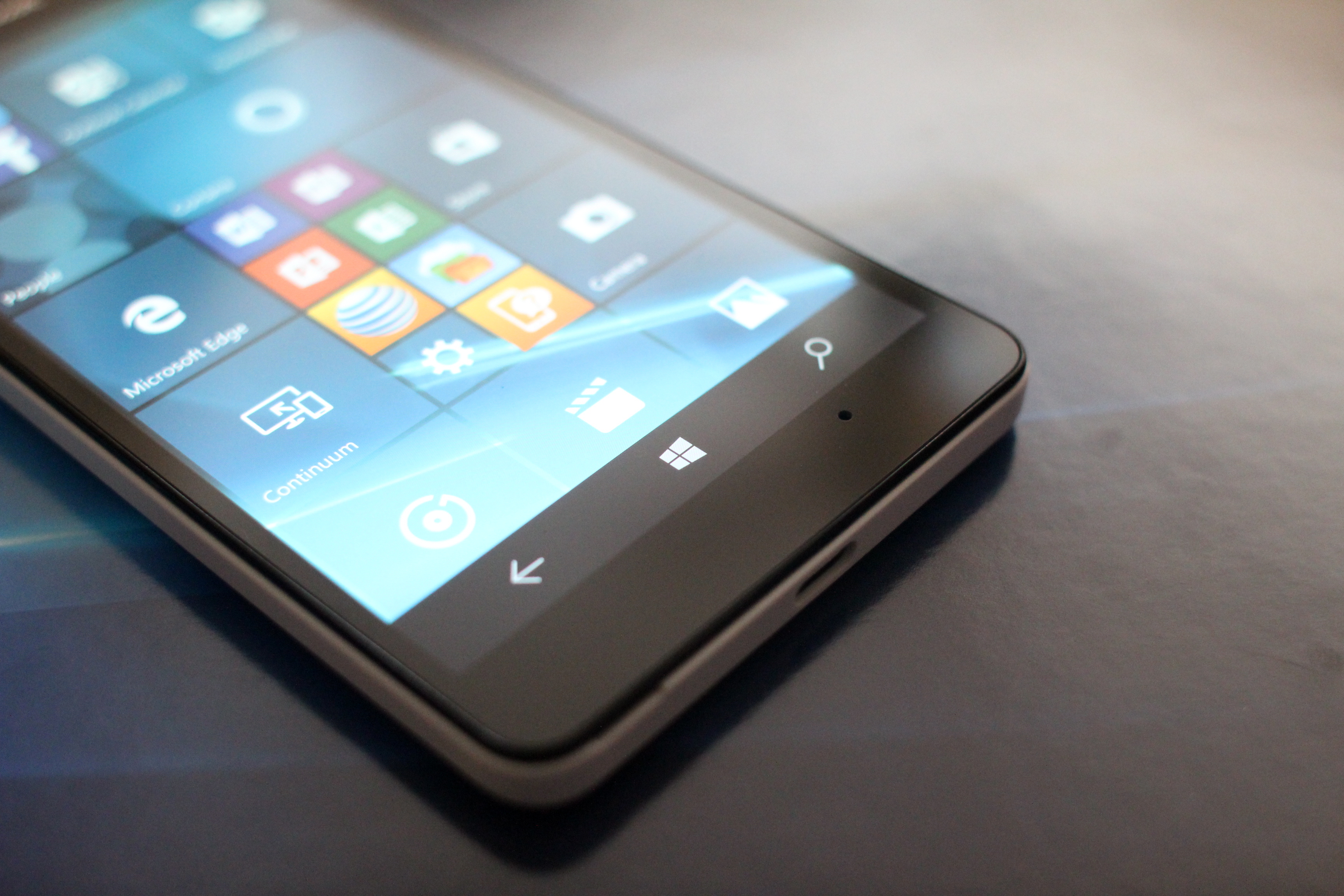 The shell of the phone is made of the same polycarbonate that is found on every other Lumia, which is a bit of a letdown. While the white looks good in its matte finish, it's still plastic and for a flagship, a metal body would go a long way to making this device feel like the premium phone that it is.
The phone runs a new OS, called Windows 10 Mobile, that, as the name suggests, is actually Windows 10. All of Microsoft's devices now use the same core for their OS, including the Xbox One. The 950 is the first phone that runs this OS and is only available on AT&T in the US at this time.
For a modern smartphone, the 950 takes care of all the basics well. Calling, texting, web surfing, is about as good as it gets and thanks to the high-end processor and 3GB of RAM, the 950 chews through just about anything you can throw at it. This includes 4k video, which is among the hardest tasks you can perform with the new generation of smartphones.
The question everyone will be asking, why the Lumia 950?
The 950 has two unique elements that help it stand out in the crowd: Continuum and Windows Hello. Both of these features are differentiators for the platform and help to paint a picture of where Microsoft is headed with its line of phones.
Windows Hello is a feature that is core to Windows 10, and you can find it on other devices like the Surface Book and Surface Pro 4. The Lumia 950 uses iris scanning with a front-facing sensor to remove the need for a password on your phone.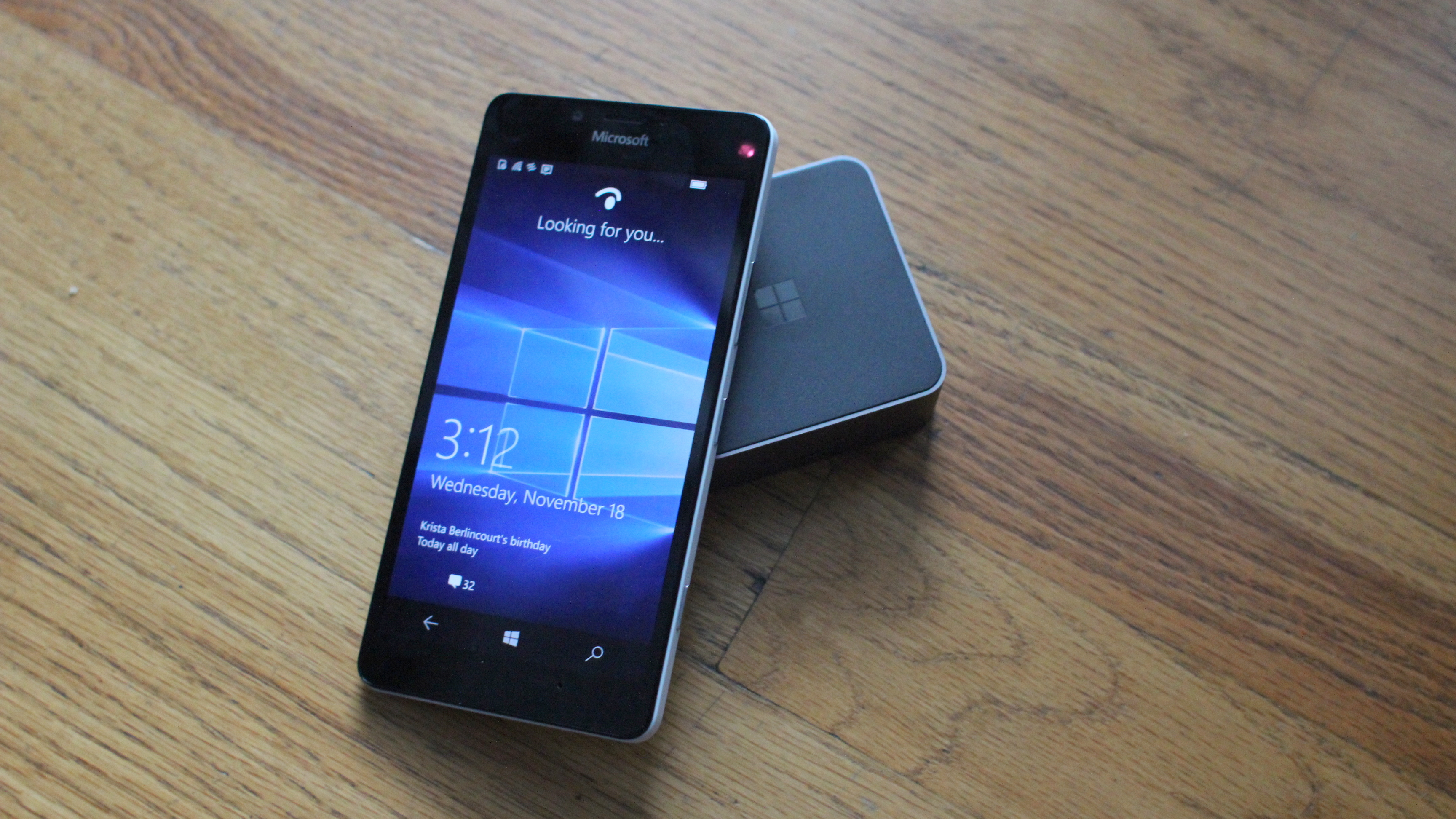 Much like the Surface Book / Pro 4, setting up Hello is quite easy. In the Settings panel, you enable the feature, after setting a PIN, and then the scanner creates your profile by scanning your eyes a couple of times, and that's it. The process took about two minutes to setup and works quite well in practice.
To login, after you tap the power button to turn on the display (the double-tap on the display feature is not included in the 950) Windows Hello turns on instantly and begins looking for your eyeballs. You can tell that Hello is working because of a red light on the front right side of the phone and the screen shows the familiar 'looking for you' animation.
When the feature works, which is most of the time, it is faster than typing in a PIN or password. There were a few times where the sensor did not function as expected and I had to manually enter my PIN to access my phone. I'd put the success rate around 90% of the time while good, means that there is some room for improvement.
What Windows Hello does is offer stronger security for your device. Seeing as most of the time you don't have to enter a PIN or password, this means that it becomes significantly harder to steal your login credentials through observation.
For the enterprise customers, Windows Hello will likely be considered a best-in-class security feature as it makes it harder to compromise a system and is also very simple to use from an employee perspective.
The other defining feature for the 950 is Continuum. This new feature  allows you to connect your phone to a larger display and use Universal apps exactly like you do on your PC. The end goal is to eventually let your phone be the only 'PC' that you need but the feature is not quite robust enough (yet) to put away the laptop at this time.
You can use Continuum with dedicated hardware like the Display Dock or Miracast and once connected, a desktop like experience is shown on the larger display, complete with a Start menu and all of the apps from your phone.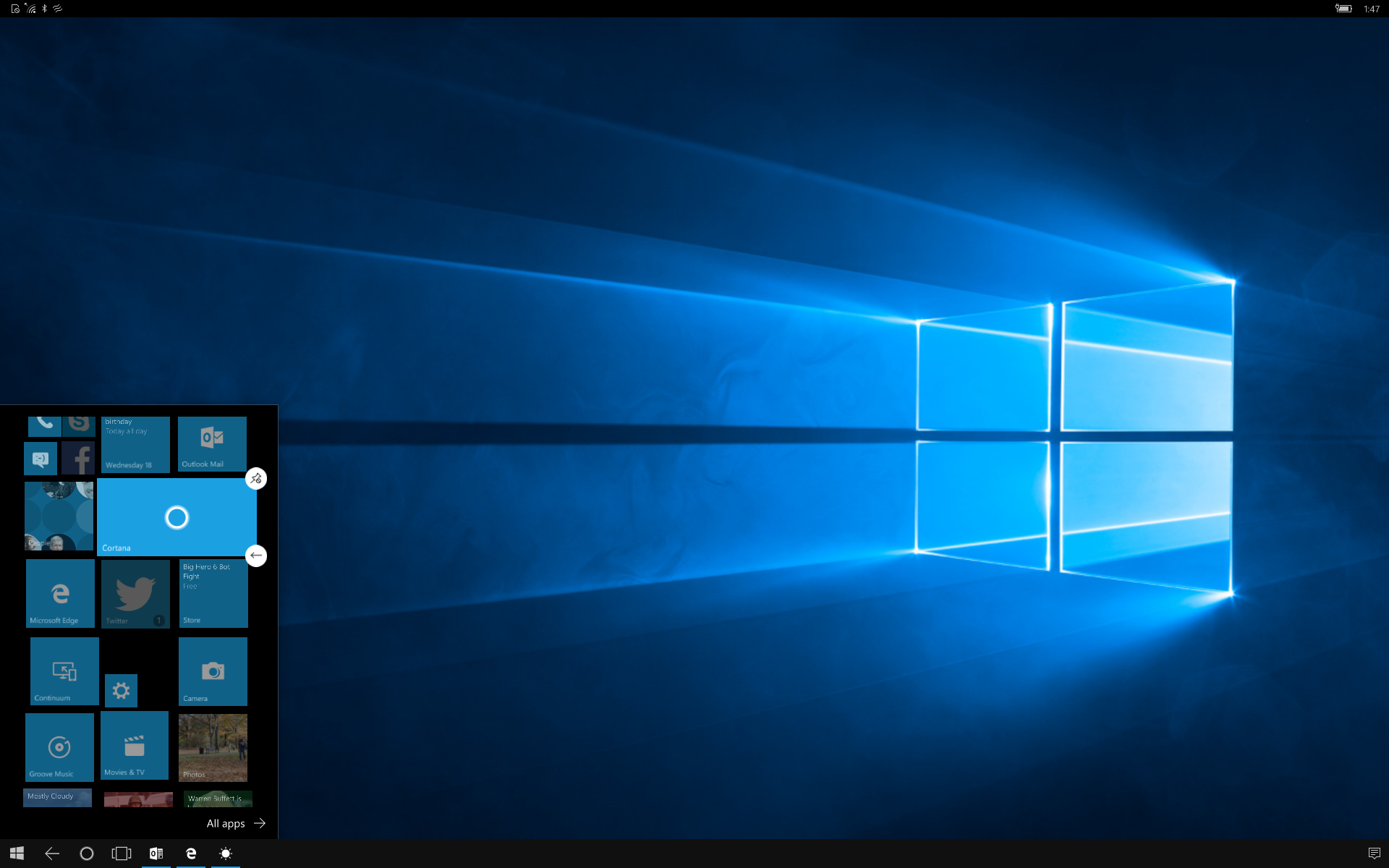 Excel is a notable example of how this feature is useful as creating or editing an Excel doc on any mobile screen is difficult but toss in a larger display, mouse and keyboard (which you can pair to the phone) and you have yourself a portable Excel kit right in your pocket.
Not all apps work in this mode, if it is not a true Universal app, it will not open. For example, the Twitter phone app will not open nor are any of the bundled AT&T apps that ship with the phone. Oddly, the Xbox app would not open either but all of the Office apps and the Edge browser opened and functioned without any fuss. Also, the phone cannot run Win32 apps.
There are some areas of weakness that I hope Microsoft will address in future versions. For example, you can't run apps side by side, multiple apps can be opened but only one full screen app at a time. Also, you can't put any icons on the desktop nor is there a recycle bin. Granted, these are not crucial to the feature but once they are added, this experience will feel more like a true desktop instead of a watered down mobile desktop.
The Expected Features
The back of the phone has a 20 MP camera sensor and to keep it simple, it works. It's nothing magical, but it does shoot well in most lighting conditions with a fast shutter response time. Taking photos is quite easy and an effortless experience.
The images did tend to lean toward the cool side of the spectrum, and video is about as good as video gets. Again, no major hiccups here from the 950, which is what's most important. It shoots video and photos well for a phone and can hold its own against the iPhone 6S and other top-end Androids.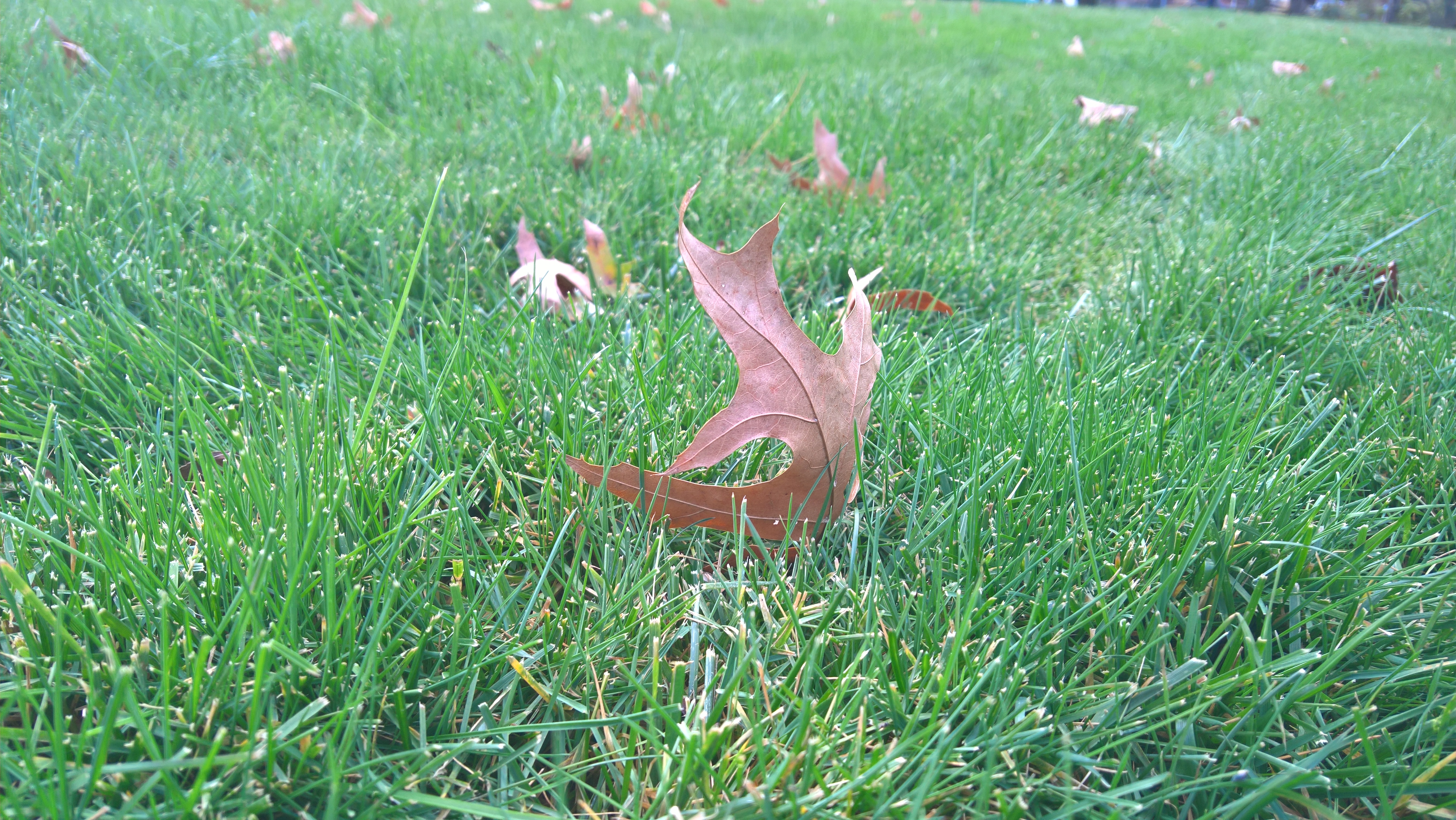 The display is crisp and clear, which shouldn't come as a big surprise as Microsoft has been building excellent displays in its Surfaces for years and Nokia typically had high-quality screens in their phones, too. So when Microsoft bought the assets from Nokia, it's not a big surprise that the screen quality has continued to remain high.
Inputs on the screen are responsive and gestures are accurately recognized the first time. Color reproduction is on par with my expectations, and there isn't any noticeable bleeding in the reds or blues.
Lumia 950 Considerations
At its core, this is a good phone, but it is far from perfect. The software has a few issues that come with the new OS.
For starters, there are times when the Bluetooth setting gets stuck to 'off'. This happened when trying to pair a mouse and keyboard to use with Continuum; a restart fixed the issue. And then there is problem where the phone screen randomly turns on and starts looking for my iris to login. This happened mostly when plugged in and charging.
The OS did show some lag at times when moving between apps, which is purely a software issue as the underlying hardware is top notch.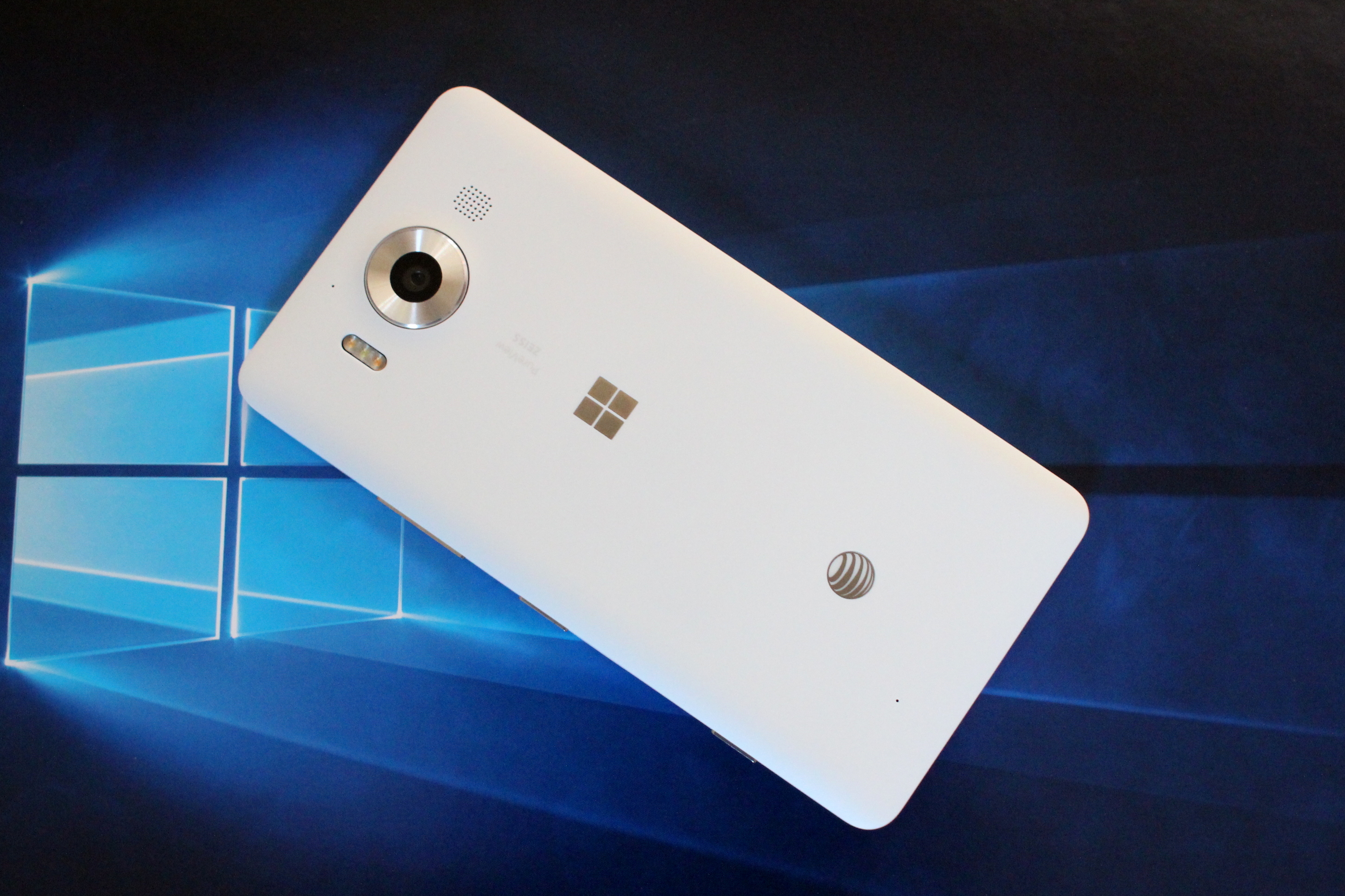 One feature that is not available with this phone that is on other devices, like the Lumia 830, is the double tap on the display to wake up the device. I really wish this phone had this functionality, as it would work well with the Hello sensor, but sadly, it's not available.
And then there is the big elephant in the room, apps. It's impossible to talk about a Windows phone and not mention apps. While the store is very slowly being populated with larger name brands, it's still a generation or two behind that of iOS and Android.
The story about the lack of apps or support of existing apps has been written a million times and doesn't need to be repeated again, but it is still the largest tradeoff you will make if you leave iOS or Android to try out the 950.
Who is this phone for?
The question of who should buy this device is a bit easier than you might think. Because Windows phone has proven itself to be a niche player, anyone who is happy with their current Windows Phone 8 device should upgrade immediately.
If you are a business who is looking to simplify the provisioning process, you won't find an easier platform to integrate into your current setup, as it's already running the same OS many companies are now starting to deploy. With that being said, you may want to let the software kinks of the mobile version of Windows 10 be worked out before doing a large deployment.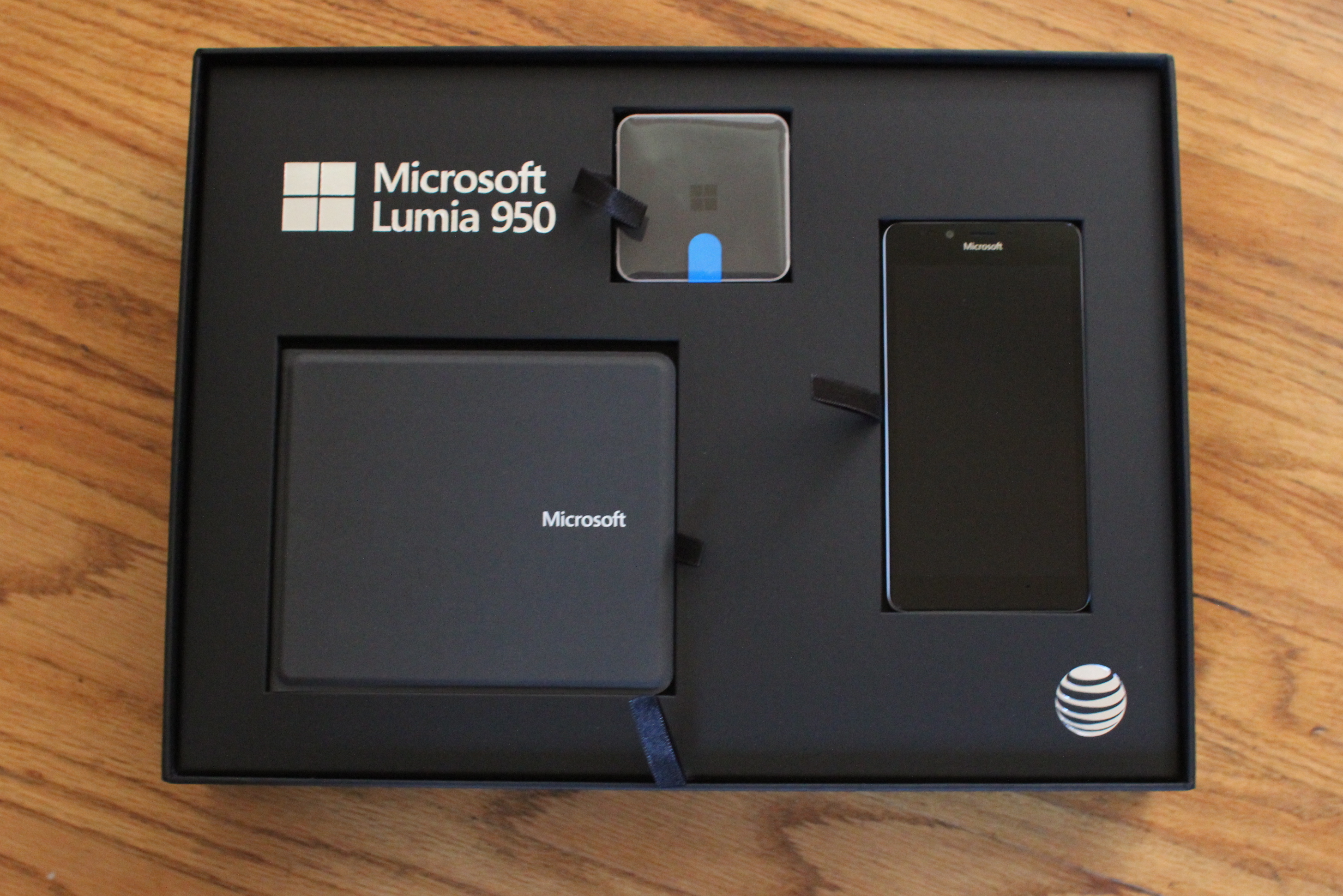 And this phone is also for someone who wants to try out the future of mobile computing. Continuum has been tried by many, reaching as far back as the Palm Folio but has yet to stick. With Microsoft's new Universal app strategy showing off its capabilities in this configuration, it's a neat addition to the mobile phone.
If you are currently and iOS or Android users, switching to Windows Phone can be a tough proposition as you do have to make a few compromises, notably the lack of core app, and the ecosystem around accessories is a lot smaller too.
Wrap Up
The Lumia 950 is a good phone that is laying the foundation for Microsoft's mobile future. It's easy to see how Continuum will be a hallmark feature after a few more quarters in the oven and Windows 10 Mobile is shaping up to be a robust operating system, once all the bugs are worked out.
With that being said, this is by far the best Lumia Microsoft has ever built, and it finally fills the gap in the Windows phone lineup that has remained empty for far too long. While I don't think it will sell on the same level as an iPhone or even that of the Galaxy line of Android phones, it will do well enough that it should keep Microsoft's name relevant in the mobile phone segment.