Paul Thurrott's Short Takes: November 20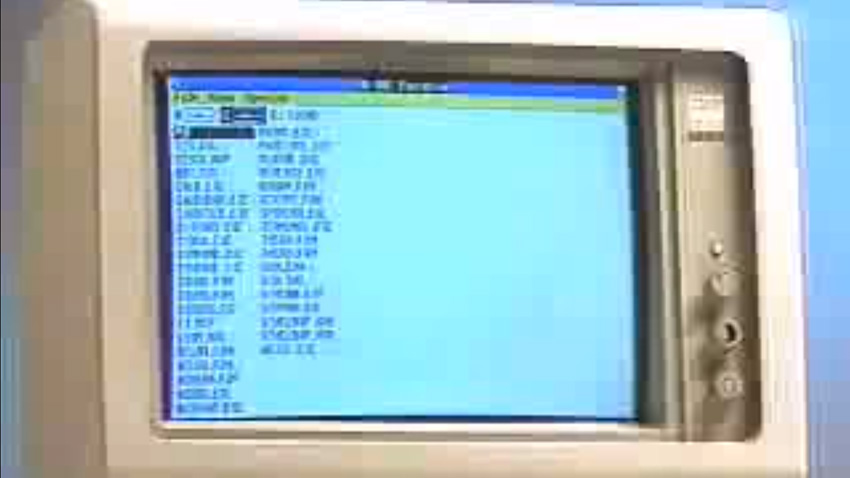 Because I'm five hours ahead and everyone talks funny, this week's other news includes the 30th anniversary of Windows, Microsoft's cloud-only future, Google hires ex-VMware CEO for business cloud efforts, Windows Server 2016 TP4, Intel sees growth, but not from PCs, and Yahoo should sell Yahoo, not Alibaba.
Today is the 30th anniversary of Windows
Microsoft shipped Windows 1.0 on November 20, 1985, exciting literally no one. But a few versions and strategy shifts later—the firm was ready to can Windows and go all-out on OS/2—Windows was a hit, setting up Microsoft for a crazy two-decade period of dominance in the personal computing industry. That dominance has of course ebbed in recent years, but by bringing Windows technologies to workgroups, servers, and more recently to the cloud, Microsoft has of course set itself up for the future as well. Speaking of which…
Cloud first, mobile first? How about cloud only?
It's become increasingly obvious to me that Microsoft's long-term future is in the cloud, and more specifically in the business/enterprise cloud, and even more specifically with Microsoft Azure. In fact, walking through this scenario with folks at Stacked 2015 this week in Manchester, England, I basically talked myself into believing that Microsoft's client-side businesses will essentially fall off one-by-one over time until all that's left, essentially, is Azure. This isn't a horrible outcome, assuming you can give up your fixation on shiny consumer baubles, and I suspect Microsoft will do quite well for itself against a handful of other major players, such as Amazon and Google. But what Microsoft has going for it, of course, is a legacy with enterprises and a proven ability to move their existing infrastructures forward without requiring them to drop everything they're already doing.
"What secret data are Android apps really sharing?"
All of it?
Google picks former VMware CEO for top cloud position
Google has hired former VMware CEO (an co-founder) Diane Greene to lead its business cloud efforts and, once again, go head-to-head with Microsoft. I interviewed Ms. Greene back in 2006 during TechEd Boston and asked her at the time about Microsoft's then-nascent entry into the virtualization market and whether she would play the antitrust card to try to prevent the software giant from bundling its virtualization solutions with Windows Server. (Hyper-V then being developed under the name Viridian, would be Microsoft's first native hypervisor-based VM solution.) She said no, that she'd let the market sort this out, and that VMware would maintain its technical lead. Whether that happened is debatable, but it's interesting that Greene was fired in mid-2008, right when Hyper-V publicly debuted.
"Google wants to stop being just an ad company by 2020"
Maybe it can sell life insurance too.
Windows Server 2016 TP4 debuts
Microsoft's slow-boil Windows Server 2016 hit another milestone this week with the release of Technical Preview 4. This update adds support for Hyper-V Containers—you may recall that TP3 added general support for Windows Server containers, based on Docker—and some new Nano Server capabilities. Microsoft expects to ship Windows Server 2016 sometime in "the second half of 2016," which I read as, "sometime around the same time as Ignite 2016," which you'll recall was rescheduled from May to September. That wasn't a coincidence.
"Is it time for Windows Phone owners to throw in the towel?"
I will counter that with another headline, and a reminder: "Hacker Steve Lord says Windows Phone is the 'hardest nut to crack'"
Intel would like to return to growth in 2016
And, I'm sure investors would like that too. But Intel has been hampered by the same market forces that have dogged Microsoft and the PC market, and for the same reasons: Consumers and businesses alike are turning to mobile devices that aren't based on these companies' technologies. Perhaps not surprisingly, then, Intel's modest growth projections for 2016 rely not on the renewed strength of the PC market but rather on chips that power cloud data centers. And on that note, it's pretty clear that the cloud is Intel's future too.
"Microsoft's Surface Pro 4 has a slightly better screen than the iPad Pro"
Allow me to re-write this headline as it would have been written had the reverse been true: "iPad Pro has a better screen than Microsoft's Surface Pro 4" You know it's true.
Yahoo is worth less than Alibaba, and in more ways than one
As you may be aware, an investment in China-based e-retailer Alibaba is probably the only reason Yahoo is alive today. But Yahoo's CEO Marissa Mayer has been planning to sell off Yahoo's 15 percent ownership of Alibaba so the firm can focus on its core business of … whatever the heck it is Yahoo does. Not so fast, an investor group argued in an open letter this week: Instead, Yahoo should sell its core business and keep its stake in Alibaba. "We believe selling the Core Business now is the best outcome for Yahoo shareholders," the letter notes. "We urge you to change direction and do the right thing for shareholders." I couldn't agree more. And I don't understand the point of Yahoo at all. Nor the attention Marissa Mayers receives.
"The iPad Pro is great, but the Microsoft Surface Pro 4 is better for most people"
That's more like it. But … is it really "great"? Or is it really just an Apple product?