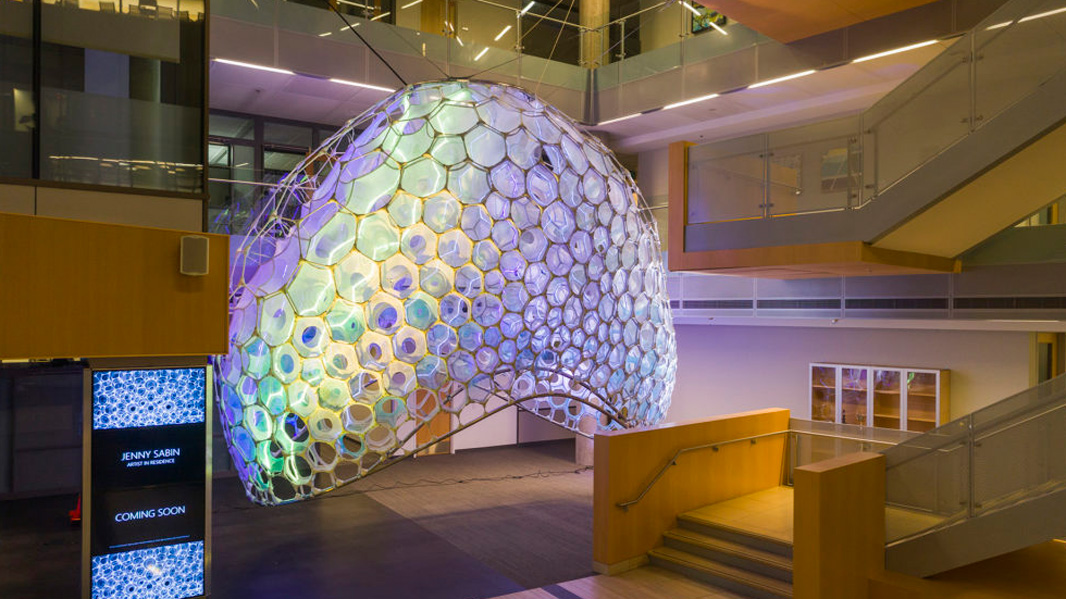 Because I embrace my AI overlords, this edition of Short Takes looks at the next version of Windows 10, Microsoft's AI art installation, whether Surface is really profitable, whether Microsoft's embrace of Linux is real or a secret plot, and so much more.
Windows 10 version 1909 is now complete
In an unprecedented act of clarity, the Windows Insider Program last night announced that the development of the November 2019 Update for Windows 10, which will upgrade that system to version 1909, is now complete. (Microsoft has historically been very secretive about this kind of thing for some reason.) Windows 10 version 1909, for those unfamiliar, is also unique in the history of Microsoft's twice-yearly feature updates in that this one is being delivered as a minor cumulative update (CU) rather than a major OS upgrade, as has always been the case. That's because it has only a few minor functional updates but is mostly like a service pack or R2-type release compared to the previous feature update, Windows 10 version 1903. As such, it shouldn't prove problematic during deployment like the past several feature updates. I'd like to this become the norm—major updates in the first half of the year, with minor evolutions in the second half—but Microsoft claims that's not the plan. Maybe if this release is successful enough, and it should be, they'll change their minds. This twice-yearly thing is untenable.
"Report: Apple 'pushing it' with goal to launch iPhones featuring in-house custom 5G modems in 2022"
Just in time for 6G!
Microsoft makes AI art
There's a weird new art installation (pictured above) at Building 99 in Microsoft's Redmond campus, but this time it's not just "translucent and ethereal," but is rather run by Artificial Intelligence (AI). According to Microsoft, it's called Ada, weighs 1800 pounds, and is made of 895 custom 3D printed nodes and 1,274 fiberglass rods. Ada uses sensors placed all around the building to detect emotions—anger, happiness, and so on—facial expressions, noise, voice tones, and language to construct an animated, colorized light display that changes with the mood of the people in the building. "[This] creation is an embodiment of possibilities, expectations and anxieties about the rising influences of machine learning and pattern recognition technologies that are permeating the world in interesting, beautiful – and at the same time potentially invasive and concerning – ways," Microsoft Research's Eric Horvitz says. Pretty cool.
"Parents claim Fortnite is addictive, seek lawsuit against game developer"
Epic Games should sue them for being terrible parents.
Yeah, but is Surface really profitable?
My sources tell me that Microsoft's Surface business is not profitable, but thanks to the firm's organization and accounting tactics, the picture is a bit murkier: As it turns out, Surface customers tend to also purchase Microsoft 365 or Office 365 subscriptions, too, plus peripherals, and those other purchases help edge the business, sort of, into profitability. Given this, I was interested to see former Microsoft CEO Steve Ballmer discuss hardware and profitability, since Surface was initially launched on his watch. "Despite the rhetoric, there's actually plenty of profit in hardware, at least if you look at the number one hardware company in the world," Ballmer said this week, alluding to Apple, which is unique in the hardware world. "There's a lot of profit being made on the Mac and the iPhone and others. I think Microsoft gets a chance to participate through the Surface." So there you go. Participate, not profit. That corresponds to what I've heard.
"Attackers exploit an iTunes zero-day to install ransomware"
I thought iTunes was ransomware!
Linus Torvalds is no longer afraid of Microsoft
Unlike some Linux geeks, Linux creator Linus Torvalds has gotten the memo on the new Microsoft: It really is embracing Linux now and no longer views the open-source platform as a competitive (and cancerous) threat. "Today, [Microsoft is] actually much friendlier," Torvalds said at a recent industry event. "I talk to Microsoft engineers at various conferences, and I feel like, yes, they have changed, and the engineers are happy. And they're like really happy working on Linux. So I completely dismissed all the anti-Microsoft stuff." When asked about conspiracy theories that Microsoft was really working to undermine Linux, he denied that. "I don't think that's true," he said. "I mean, there will be tension. But that's true with any company that comes into Linux: They have their own objectives. And they want to do things their way because they have a reason for it. [Today,] Microsoft tends to be mainly about Azure and doing all the stuff to make Linux work well for them. I mean, that's just being part of the community." This is nice to hear: I still deal with a few nuts who can't believe that Microsoft has changed. But from my perspective as a 25-year Microsoft watcher, the company has absolutely changed. We can debate whether that's good or bad. But it has changed.
"Andy Rubin's Essential Gem Isn't Just a New Phone"
It's also an iPod and an Internet communicator!
Slack continues to pretend it's not afraid of Microsoft
Slack this week announced that it now has over 12 million daily active users (6 million of which are paid), up from 10 million in the first quarter of the year. But that's less than the 13 million that Microsoft claims for its me-too Teams product, and Slack's stock price has been on a decline since the firm went public in June. But Slack says that Microsoft is up to something fishy. ""They're not comparing the same thing when they say daily active user," Slack CEO Stewart Butterfield told CNBC last week without explaining what he meant; he most likely was referencing a recent report that claimed that Microsoft counted a "daily active user" when Teams ran automatically on a PC on boot-up. But unfortunately for Slack, that's not true. "To be counted as active usage, the user must take action in the app," a Microsoft statement, um, states. In other words, to be counted as a daily active user, you have to actually use it.
"Twitter for Mac Now Available From Mac App Store"
And by "Twitter for Mac," we mean "Twitter for iPad."