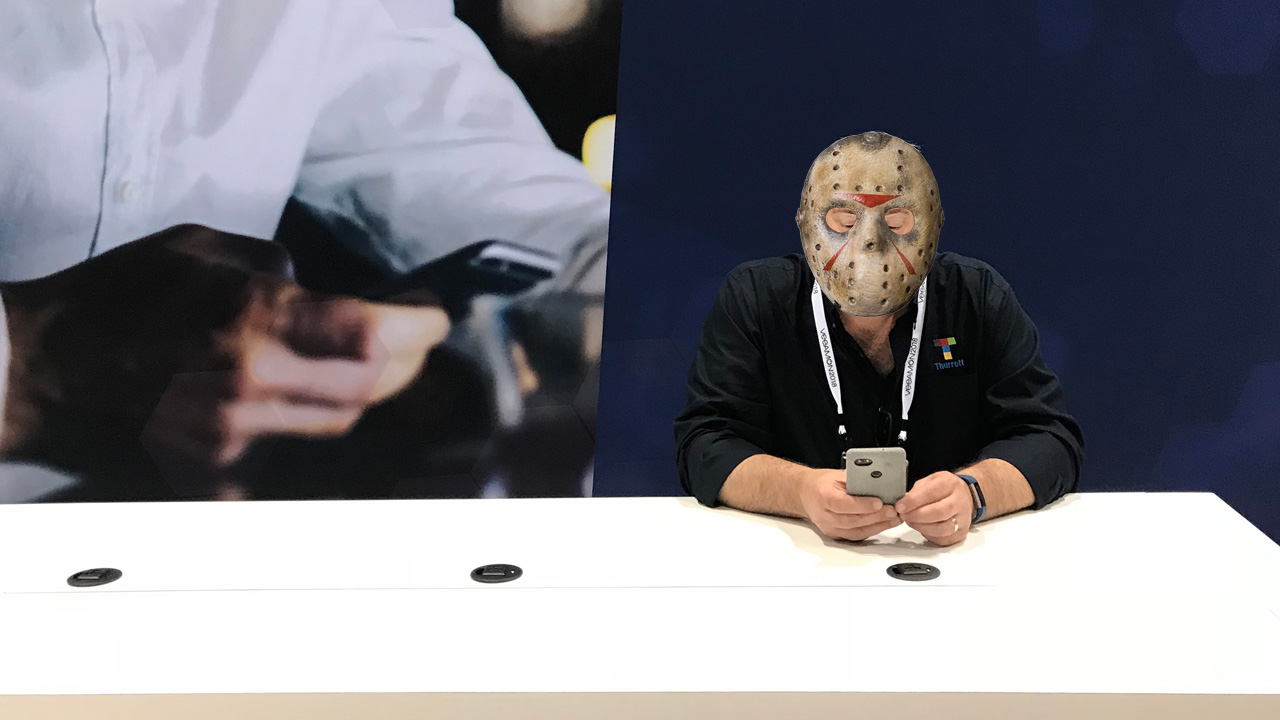 Because it's Friday the 13th, this edition of Short Takes looks at the Xbox Series X|S launch, the .NET 5.0 launch, a new Microsoft employee who created Python, a former Microsoft employee who stole $10 million from the company, and so much more.
Microsoft launches a new video game console generation
For the first time in seven years, Microsoft has launched a new generation of video game consoles with the beefy Xbox Series X and the svelte Xbox Series S. Unfortunately, the launch was marred by pre-order glitches and little availability on launch day, leaving many fans disappointed. And there are literally no new, exclusive games for the consoles because of Microsoft's new strategy to let gamers play wherever they want; instead, all we can do is play the same games that work on Xbox One, but with slightly better performance and graphics. Still, it's nice to see the software giant take a technological lead in this market for literally the first time ever. And Microsoft promises to have more consoles in stores—online and at retail—throughout the holidays and specifically on Black Friday. So if you want to wake up to a new Xbox under the Christmas tree—or whatever holiday you do celebrate—this year, there's still hope.
"GameStop will have at least two Xbox Series X consoles per store at opening on Black Friday"
Two.
Microsoft delivers .NET 5.0
While it's still really hard to explain what .NET is to normal people—it's an apps platform and developer framework, he says vaguely—Microsoft has finally started to bring this now open-source and cross-platform system full circle with the release this week of version 5.0. This release unifies the previously separate .NET—which is mostly proprietary and specific to Windows—and .NET Core, which is open-source and cross-platform—into a single platform, now just called .NET again. Unfortunately, .NET 5.0 isn't "complete" in the sense that there are many moving pieces that still need to be brought into the consolidated platform. So the new plan is to complete that work for .NET 6.0, of course, which is due in one year. And Microsoft will continue supporting previous .NET and .NET Core releases according to their own support schedules during the transition. (For example, .NET Framework ships in Windows 10 and so those releases are tied to the Windows 10 support schedule.) Confused? Welcome to .NET!
"Microsoft Edge is about to enter another dimension entirely"
It's the dimension of positive usage share gains.
Python creator joins Microsoft
Guido van Rossum, the creator of the Python programming language, had retired last year after six years at Dropbox, but said he found it "boring." So he's joined the Developer Division at Microsoft with the aim of making Python better, and not just on Windows. Beyond that, there are few details about how van Rossum and Microsoft will further his creation, but this is a nice win for the software giant. And yet another indication that Microsoft is serious about open-source software.
"Microsoft pleads with gamers not to vape into their new Xboxes"
Also, don't vape.
Ex-Microsoft engineer sentenced to nine years in prison
A Microsoft engineer who stole over $10 million worth of Microsoft Store credit has been sentenced to nine years in prison. The 26-year-old was working as a tester and discovered that he could use his test account to acquire Store credit for free and then use that to purchase real products. It started small, with some Office 365 subscriptions and graphics cards, but quickly escalated to several million dollars' worth of Store credit, which he then resold online for bitcoin at a discount and converted to cash. He acquired about $2.8 million in cash using this scheme and purchased a $1.6 million waterfront home and a $160,000 Tesla. So how did he get caught? He reported his bitcoin earnings to the IRS and claimed they were a gift from his father. The engineer was convicted of five counts of wire fraud, six counts of money laundering, two counts of aggravated identity theft, two counts of filing false tax returns, and one count each of mail fraud, access device fraud, and access to a protected computer in furtherance of fraud. And he was ordered to pay $8.3 million in restitution, though it's most likely he'll be deported after he's released from jail. What a jerk.
"Xbox's Phil Spencer Debunks Rumors That Microsoft is Trying to Acquire Japanese Studios"
Xbox would be happy to just acquire some Japanese gamers for a change.
Microsoft warns that using SMS for MFA is insecure
Microsoft this week warned its customers not to use SMS text messaging as the second factor in multi-factor authentication (MFA) for their online accounts because it's insecure and unreliable. "SMS and voice MFA mechanisms … are based on publicly-switched telephone networks (PSTN), and I believe they're the least secure of the MFA methods available today," Microsoft's Alex Weinert explains. "That gap will only widen as MFA adoption increases attackers' interest in breaking these methods and purpose-built authenticators extend their security and usability advantages." So what should you use instead? An authenticator app, of course, and Microsoft makes a great one for both Android and iOS that solves this problem nicely.
"Qualcomm and Microsoft will work together to improve AI and ML"
Building on the success of Windows 10 on ARM!
Teams is getting multiple account support. But not this year
A few weeks ago, we were celebrating the news that Microsoft would finally add multiple account support to the web and desktop versions of Teams. No, Microsoft didn't make an announcement to that effect. Instead, its Microsoft 365 Roadmap site was updated to note that "Teams users will be able to add additional accounts, change their profile picture, and switch between accounts and [organizations] through Settings" and that this functionality would arrive in December to Microsoft Teams users in commercial and education worldwide. Well, hold your horses: Microsoft now says that this feature won't arrive until sometime in 2021. At least it is happening: Like many Teams users, I have multiple accounts and currently have to access my secondary accounts in different web browsers.
"Instagram Changes Its Home Screen, Adds 'Reels' and 'Shop' Tabs"
Which is weird because I don't ever visit Instagram for videos or shopping. Ever.