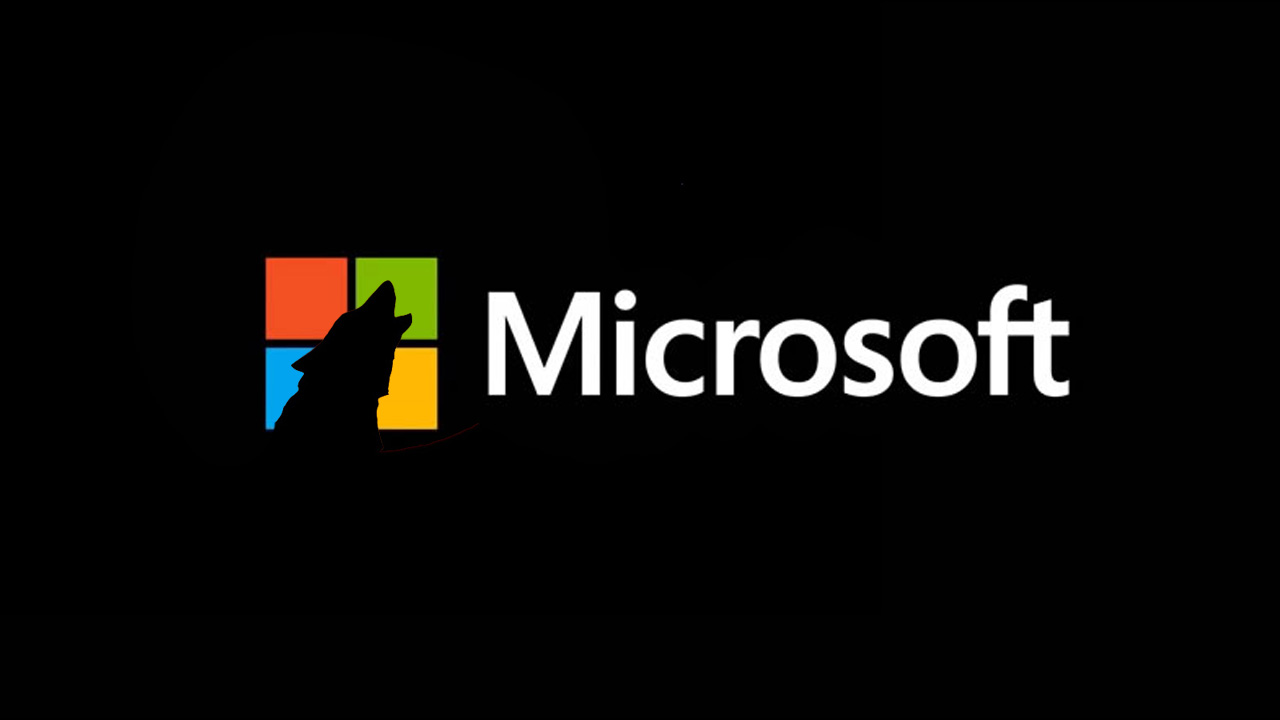 Because this happens once a quarter, this week's edition of Short Takes looks exclusively at Microsoft's earnings announcement and the information it provided to analysts after that announcement.
Note: Microsoft announced its latest quarterly earnings last night. As Brad previously reported, the software giant beat analyst expectations by delivering a net income of $7.4 billion on revenues of $26.82 billion. So this edition of Short Takes will focus on what we've learned about Microsoft's earnings since the announcement. —Paul
"How Microsoft helped imprison a man for 'counterfeiting' software it gives away for free"
Um. It helped imprison a man that was selling software that Microsoft gives away for free and doing so with faked discs that looked real.
The elephant in the room: Microsoft just split up Windows
One of the things I was very curious about was how Microsoft would present the health of its Windows business, given that it literally just split the whole thing up and (figuratively) scattered it to the wind. And … they didn't really address it yet. For this quarter (and, I assume, for the fiscal year, which ends on June 30), Windows revenues are reported as they always have been. And I've been told that, structurally, the non-core parts of Windows have been split between enterprise/commercial (Brad Anderson) and consumer/nonsense (Joe Belfiore). So I am betting that we'll see a reporting change beginning in the next fiscal year. And that layoffs will be a big part of that change. For now: Full-steam ahead, nothing to see here.
"Best Windows 10 apps this week"
Is a work of fiction.
Windows 10 commercial sees strong growth
Helping matters on the Windows front is that Windows 10 deployments in the enterprise are finally starting to happen. Microsoft reported that revenues in its More Personal Computing business, which includes Windows, were up 13 percent YOY, and that Windows commercial—the part of the business tied to enterprise subscriptions—saw "strong double-digit billings growth" in the quarter. And Microsoft expects another strong performance there in the current quarter too. Looking forward, what Microsoft is trying to do is transition as many customers as possible to Microsoft 365, which includes Windows 10 plus Office 365 and Intune/management capabilities. This will likely be the way that they hide that Windows will have a supporting role moving forward.
"Springwatch: Windows 10 spotters May have to wait a few more weeks"
April Fools!
Surface has a suspiciously solid quarter
Windows wasn't the only positive contributor to More Personal Computing, Microsoft says: Its Surface business suddenly looks strong, with a revenue gain of 32 percent YOY. Microsoft tried to play this off as a positive reaction to the semi-recently-released Surface Book 2 and Surface Pro LTE. But the real reason for this surprise gain is hiding in plain sight: In the year-ago quarter, the Surface product line was aging out of control and Microsoft hadn't updated the products in several months. Put simply, they're comparing revenues now to one of Surface's weakest quarters ever. As Microsoft slyly admits, that revenue gain was "impacted by product end-of-life-cycle dynamics" from a year ago. Exactly.
"Microsoft Surface Returns To Prominence"
LOL, yes. Totally dominant.
Gaming is solid, if vague
Microsoft's in a tough spot in gaming: The Xbox One is a distant third in the market and it has been forced to push a cross-platform strategy, reducing the emphasis on hardware sales. That said, Xbox software and services look pretty strong, with a 24 percent jump in revenues YOY. And the Xbox Live active user base grew again in the quarter by 13 percent, up to 59 million. Gaming revenue, overall, was up 18 percent. Which is great. But there is no news at all about Xbox One hardware, especially the Xbox One X. This is a bit troubling.
"Xbox Two: Everything we want to see from Microsoft's next console"
A better name than that, for starters.
Is LinkedIn Nadella's folly?
Microsoft has had a couple of high-priced failures during the Satya Nadella era already—the most notable being Nokia, which is arguably not his fault—but I'm wondering whether LinkedIn, which cost Microsoft $26.2 billion in late 2016, doesn't belong on this list. LinkedIn revenues, for example, were $1.3 billion, up 37 percent YOY. But if you look closely at Microsoft's numbers, you can see that it loses roughly $250 million every single quarter and always has. What's the plan for profitability here? Volume?
"Microsoft's bets on Surface, gaming, and LinkedIn are starting to pay off"
Are they now? You're insightful!
Office continues to surge in the cloud
In sharp contrast to LinkedIn, Microsoft's transition from on-premises office productivity software to cloud-based subscription office productivity services seems to be working. Office commercial revenues were up 14 percent YOY overall, but Office 365 commercial revenue was up an astonishing 42 percent. And that product now has over 135 million active users. On the consumer side, things are bit softer—hey, this is Microsoft—but the Office 365 consumer base hit 30.6 million active users and revenues are up 12 percent YOY. Like Azure, Office 365 is a multi-tentacled beast with many possible areas of expansion—like Dynamics and Power BI—and, of course, its deep integration into the even more lucrative Microsoft 365 offering.
"By keeping its head in the cloud, Microsoft makes it rain on shareholders"
OK, that one is pretty good.
Commercial cloud: It's still not a thing
As I've droned on endlessly about in the past, Microsoft frequently touts an imaginary non-business called "commercial cloud" that includes bits and pieces from various actual business units and gives the world the appearance of something that can compete with Amazon's dominant AWS. For this quarter, Microsoft claimed that its commercial cloud "business" was its "third growth engine," and it saw an incredible (literally) 58 percent jump in revenues YOY to $6 billion. To put that imaginary number in perspective to real numbers from Amazon, the retailer announced this that AWS hit $5.44 billion in revenues. And that CEO Jeff Bezos's net worth jumped by $8 billion thanks to Amazon's stock performance.
"Microsoft's Cloud Has Business Booming Again"
Sorry, again? It's been going gangbusters for years.
Azure revenue growth is still amazing
Speaking of commercial cloud, Microsoft's key cloud business, Azure, had another amazing quarter with 93 percent revenue growth YOY. The sheer number of Azure products and services is hard to encapsulate in a blurb like this, but Microsoft did speak to new Azure-based initiatives like Azure Sphere and to its many surging Azure-based offerings. Put simply, Azure is surging, and it is becoming a bigger and bigger piece of Microsoft's Intelligent Cloud business from a revenues perspective.
"Here's how to install the Windows 10 April 2018 Update on day one"
"Day one" being "three weeks ago."