Paul Thurrott's Short Takes: Microsoft Earnings Special Edition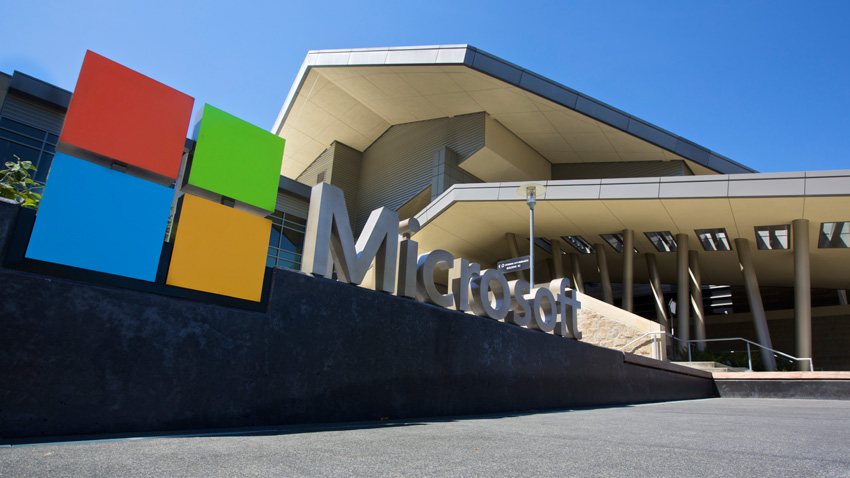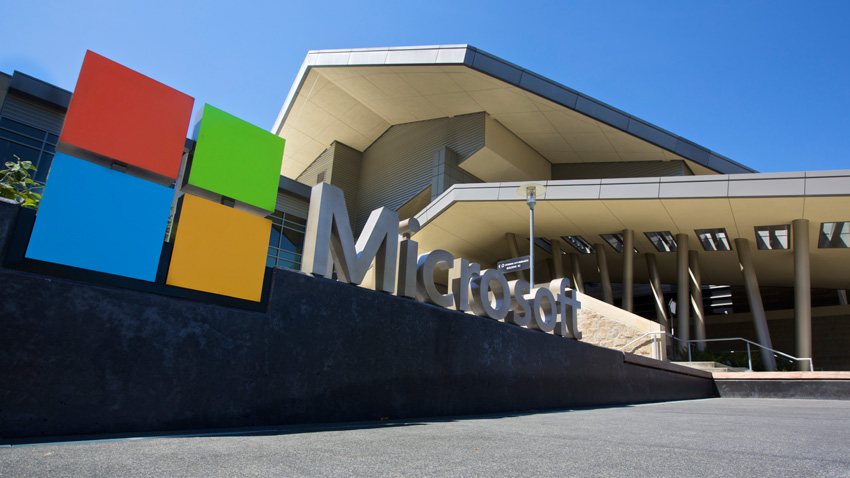 Because Microsoft just announced its quarterly earnings, this edition of (not so) Short Takes focuses on how well its various business segments are doing: Cloud, Windows 10, Surface, Phone, Xbox, Office 365 and Office, and more.
Note: This episode of Short Takes is devoted to Microsoft's quarterly earning results. You can get a great overview of the results in Brad's Microsoft's Q2 Beats Estimate, $25.7 Billion in Revenue. Here, I focus on color commentary that came out of the firm's 10Q filing and post-earnings conference call with analysts and press. Also, given the topic, I'm keeping the humor to some headline riffs for this go-round. –Paul
Microsoft's quarter by the numbers
For the quarter ending December 31—Microsoft's second fiscal quarter, and the fourth calendar quarter of 2015—Microsoft posted operating income of $6 billion (up 3 percent year over year) on revenues of $23.8 billion (down 2 percent YOY). "We achieved strong results this quarter through targeted investments in innovation and consistent execution," Microsoft CFO Amy Hood said, in a curiously non-tech-related explanation for the results.
"Microsoft's secret weapon for growth in the cloud: email"
Probably more reliable than a V2 rocket.
Feeling like Nostradamus today
Predictions are not my strong point, so I feel pretty good about my December editorial, Microsoft Owns Productivity And That Should Be Enough, where I opined that the future of Microsoft was in productivity the cloud, and only in that one market. As it turns out, Microsoft CEO Satya Nadella agrees: "[In] this quarter we … drove growth in areas that are key to our future," he said. "Our commercial cloud run rate surpassed $9.4 billion dollars, up over 70 percent year-over-year and almost half way to our goal of $20 billion. We've nearly doubled our cloud customers over the last 12 months. But the biggest point here came later, when he said, "the enterprise cloud opportunity is … larger than any market we've ever participated in." And Microsoft is, he said, "now one of two leaders in this space. At the same time, [Microsoft is] the only one in this market providing SaaS, PaaS, IaaS, and Hybrid Cloud at scale—and [Microsoft is] growing in each area simultaneously."
"Microsoft beats forecasts on high demand for cloud products"
Using "cloud" and "forecast" in a headline together is possibly witty. If it was intentional.
Focus: Commercial cloud
Hood said this segment drove "solid results" and grew "annuity renewals" (e.g. renewals of subscription services). 60 percent Microsoft customers with enterprise agreements "attached commercial cloud services," up 15 percentage points YOY. Azure revenue grew 140 percent in the most recent quarter, and Nadella laid out a list of high-profile companies and organizations that have signed on. "Azure customers who also purchase Office 365 consume eight times more Azure than other customers," he said. "More than 70% of the Fortune 500 have at least two different Microsoft cloud offerings—up 13 points year-over-year." Revenue from premium services like security, mobility management, and analytics nearly tripled year-over-year, he said, with the Enterprise Mobility Solutions customer base more than doubling year-over-year (from what number to what number, no one can say).
"Microsoft's big Windows 10 push is part of broader strategy"
Two words. Windows. Phone.
OK, not really.
Focus: Windows 10
Windows 10 is now part of Microsoft's Productivity and Business Processes segment, which "delivered in line with [Microsoft] expectations," according to Hood, with $6.7 in revenues, down 2 percent YOY. Mr. Nadella didn't provide any new "active device install" numbers for Windows 10, but he did put the product's success in context. "Windows 10 … adoption is nearly 140 percent faster than Windows 7," he said. That said, revenue from PC makers was down 5 percent, non-Pro revenue declined 3 percent, Pro revenue was down 6 percent, and IP licensing declined, but volume licensing grew 3 percent.
"NFL: Microsoft Surface problems during AFC Championship 'not caused by tablets'"
They were caused by God.
Focus: Surface
"This was the best quarter for Surface ever," Mr. Nadella stated. The business generated over $1.3 billion in revenues, driven by the launch of Surface Pro 4 and "the initial roll out" of Surface Book. "We see more opportunity ahead with Surface Book coming soon to China, Japan, the UK, France, Germany, and other markets in Europe and Asia," he added. In other words, there's momentum there, and hopes that Surface will continue to grow throughout the year as new markets come on board." Of course, Surface gets lumped in with Xbox and Phone, so Devices revenue overall decreased 26 percent, thanks primarily due to Phone, which is tanking. Speaking of which….
"Windows Phone Is An Ex-Platform"
They can't get rid of it quickly enough, sadly.
Focus: Phone
Suffice to say, things aren't going well for Windows phone. Apologists will point out that Microsoft is only implementing the strategy it laid out in July 2015 when it capitulated the smart phone market, and will further claim that there were no surprises here. But I find it remarkable how quickly Microsoft's phone business has declined, going from next to nothing (10.5 million Lumias sold in Q4 2014) to literally nothing (4.5 million this past quarter) in just one year. Put another way, just 1.1 percent of all smart phones sold in the previous quarter were Windows phones. I think it's time to call this one.
"Sony Has Sold Over 37 Million PlayStation 4 Consoles Since 2013 Launch"
"Report: Xbox One install base around 19 million"
Focus: Xbox
"We had a good holiday for Xbox," Hood claimed, though Microsoft no longer provides console sales figures, so we need to use other metrics to determine the veracity of that statement. "Gaming revenue increased 5 percent, driven by record Xbox Live transactions as well as first party game releases. As expected, hardware revenue decreased due to lower volumes of Xbox 360 consoles sold." Apparently "active Xbox Live users" grew to a record high of 48 million "across consoles and PCs," meaning that Microsoft is adding in PCs to prop up those numbers. Which is fair, actually. Minecraft is still a thing, too: it was "the top paid app globally on Windows 10, iOS, and Android" in 2015, with monthly active users up 18 percent YOY.
"Misinformation about Office 365 abounds as third-party vendors fight for their lives"
Somebody needs a hug.
Focus: Office 365 consumer
Office consumer revenue declined 14 percent, but Nadella dedicated an outsize portion of his post-earnings conference call time to Office 365 for consumers, which I find interesting. "Consumer response to Office is strong," he said. "Office attach rate is up. Office 2016 adoption is out-performing Office 2013 over the same time period of time. And consumer subscriptions are up to more than 20 million." (20.6 million to be exact.) A few points there. There are allegedly over 1 billion active Office users, so 20 million may seem like a big number, but that's only 2 percent of the overall base. And there are worries that many of those "users" simply got a free Office 365 subscription with a new PC, and that they will never actually pay for the service once the freebie runs out.
"Here's how the iPhone is performing in global marketshare against the competition"
75 million units sold in Q4 2015, about 17 times as well as Windows phone. Which is why Microsoft does this…
Focus: Office on devices
Nadella said he was "enthusiastic" about Office usage on mobile devices. "On iOS and Android, Skype has more than 900 million downloads and Office apps surpassed 340 million this quarter," he said. "There are also over 30 million iOS and Android active devices running Outlook." Those are good numbers, of course, though I'll note that none of those device names have the word "Windows" in them. Also I'd bet big money that the ability to use any of these apps on mobile devices did not generate any appreciable direct income for any of the products in question.
"Five fantastic free alternatives to Microsoft Office"
Sasquatch, the Yeti, UFOs, black helicopters, and the Loch Ness Monster.
Focus: Office for commercial customers
This is bread and butter stuff, but Nadella curiously had very little to say here, at least about adoption/revenues. "Office 365 commercial revenue grew nearly 70 percent in constant currency," he noted, "while seats grew 59 percent." He did mention that Skype for Business (on Office 365) picked up PBX-type capabilities, meaning that it can replace traditional phone systems now, but offered no adoption specifics. After a brief mention of security in Office 365, he discussed Dynamics and the Microsoft Graph APIs, in part I'm sure to alert the world that these things even exist.
"Outlook on Your Phone Is the Future of Email"
Why can't it just be the now of email?
Future outlook: Mostly good, but no surprises
Like many, I'm sort of fascinated by how Microsoft sees the rest of its fiscal year, which ends on June 30. The firm said its commercial business would "remain healthy" as customers migrate to the cloud, especially Office 365, though "continued customer preference for hybrid solutions" means Server and related products will experience sustain growth as well. No major changes to Windows on PCs (more on this below), and phone, well, it will continue to be in the toilet with "similar year over year revenue declines." Surface is expected to continue its growth momentum as the new products expand to more markets. And Xbox will settle into its normal non-holiday lull.
"Windows 10 quick tips: How to protect your privacy"
Well, it's true this will be quick. Just use Windows 10 and don't worry about it. Because Windows 10 is not violating your privacy.
Future outlook: Windows 10
Nadella devoted part of the conference call to his plan to drive growth for Microsoft and its PC maker partners during what he said will be "a relatively flat market." First, Microsoft will "deliver more value and innovation—particularly for enterprise customers who need advanced productivity, security and device management." Second, it will "grow new monetization through services across a unified Windows platform," a vague term that is perhaps partially explained by Bing's ad revenue growth thanks to Windows 10, and to improved Windows Store revenues. And third, Microsoft will continue to innovate in new device categories in partnership with its PC maker partners; we've seen a number of PC designs (Dell XPS, HP Spectre x360 and the recently announced Acer TravelMate B117, where Microsoft played an active role. Plus, Microsoft makes Surface, and that business is growing. So … more of all that, I guess. But it's unclear how any of this moves the needle in real-world terms on Windows revenues. "We believe in our ability to grow the Windows ecosystem," Nadella said.