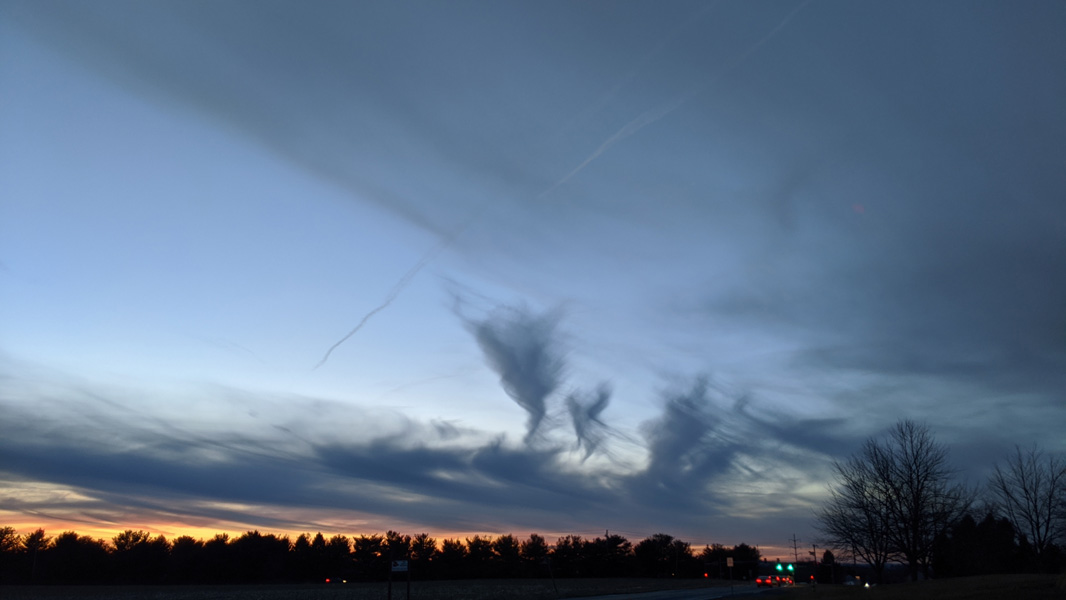 Because Microsoft announced its most recent quarterly earnings this week, this edition of Short Takes is going to obsess over the results, with a deeper dive into key parts of the business.
Note: On Wednesday, Microsoft reported that it earned $11.6 billion on revenues of $36.9 billion in the quarter ending December 31. Both represent sharp gains—38 percent and 14 percent, respectively—over the same quarter one year ago, though it is perhaps worth noting that two of its biggest rivals, Amazon and Apple, had much bigger quarters, since they cater largely to consumers. Both of those firms reported almost three times the revenues of Microsoft.
Azure: Hot or not?
There seems to be some ongoing concern that Microsoft's blockbuster Azure cloud business, which experienced heady growth rates in the 90 percent range for several quarters, could be losing steam. After all, Azure experienced "just" 62 percent growth in the quarter, year-over-year (YOY). That's nonsense. Microsoft shipped the first version of Azure (then called Windows Azure) almost exactly 10 years ago, and while it still faces major pressure from the market leader, AWS, it's still growing at an incredible rate as well. My concern is unchanged: Microsoft never reports actual Azure revenues, so it's impossible to compare it with AWS, which Amazon says grew revenues 34 percent in the same quarter to $9.95 billion. Azure, as you may know, is probably the primary revenue driver in Microsoft's Intelligent Cloud business, which reported $11.87 billion in revenues overall, representing growth of 27 percent YOY. But that business is also responsible for Microsoft's traditional server businesses, which is still quite healthy, enterprise mobility, and enterprise services. Is Azure … half of those revenues? Less? We'll never know. Because Microsoft.
"Dear Microsoft: It's time to disclose some real sales figures for Azure"
You're so cute.
Oh, Windows Server 2008 was retired too
There's been a lot of news about the support retirement of Windows 7 and its impact on Windows 10, but Microsoft never really detailed that, so I've had to guess (see below). But Windows 7 and Office 2010 weren't the only seminal Microsoft products to ride off into the distance recently: Windows Server 2008 also hit its end of support milestone. And this time, Microsoft actually provided some data. "Our on-premises server business grew 10 percent [in the quarter], with roughly 4 points of benefit from the end of support for Windows Server 2008," Microsoft CFO Amy Hood said in the post-earnings conference call with the press. "Nearly one-third of our Windows Server and SQL Server enterprise customers are already using our hybrid use benefits to deploy Azure, reflecting the value and flexibility of these offerings." So that's an interesting peek into how the retirement of a product can impact other products. It's also woefully incomplete, since we don't know how big on-prem Server is compared to Azure and the other parts of Intelligent Cloud. I'm guessing that it's pretty big.
"Will IBM be the next Microsoft or Nokia?"
Wait. What? I thought we were worried about Microsoft being the next IBM!
Microsoft 365 is the future of Microsoft on the client … Why don't they talk about it more?
I keep hoping for some hard numbers on Microsoft 365, an important growth business that combines Office 365 with Microsoft's management solutions and Windows 7. But that rarely happens: Microsoft reports growth in Office 365 for both commercial and consumers, and it often provides hard usage for both (but not this quarter, at least not for commercial). The management stuff is spread out across a couple of top-level business units and is growing nicely but is still relatively small. Worse of all, Microsoft it never provides hard numbers for Windows anymore, not because it's doing poorly but because its continued success is an embarrassment in this era of moving to the cloud. There were some platitudes about popular Microsoft 365 offerings like Teams, a huge success, and some big customer wins, like IKEA and L'Oreal. But what I'd really like to see is usage compared to Office 365 commercial. And how this has changed—presumably improved—over time. This is particularly important now, because a big goal of Microsoft's for the end of support of Windows 7 (see below) is to get as many commercial customers as possible to upgrade to Microsoft 365.
"Microsoft's Surface Duo Can Beat Samsung With Two Features"
Because it has two screens!
What impact did the end of support of Windows 7 have on Microsoft?
Microsoft's More Personal Computing business delivered $13.2 billion in revenues, roughly $2 billion more than Microsoft's other two main businesses, which is interesting because the three business units had delivered roughly identical revenues over the past several quarters. But Windows 7's impact was more than just that $2 billion-ish of additional revenues: More Personal Computing also contains Microsoft's Xbox business, which saw an overall decline of over 20 percent, revenue-wise (offset somewhat by improvements in subscription services). And Surface (see below), which performed worse than Microsoft expected. Microsoft never provides all of the numbers we need to tell the complete story, but my guess is that Windows 7's EOS provided Microsoft with a net gain of somewhere between $3 billion and $4 billion in the quarter. That might not sound like much, but remember that that represents only sales of Windows licenses on PCs sold to individuals and very small businesses, since those enterprise and business customers that are already in Microsoft's volume licensing programs won't trigger additional revenues by switching between different versions of Windows. The only way that will happen is if they upgrade to Microsoft 365.
"Microsoft: This is how Windows 10 has been changed by Windows Insider feedback"
By adding additional nonsense no actual customers wanted or use.
Windows: A tool for businesses or a tool for consumers?
Both, most would answer. But I've long wondered whether the historical breakdown of this business—where a reported 2/3rds of Windows revenues were from businesses and 1/3 were from consumers—still held water in an age in which consumers are losing interest in Microsoft and its products. We didn't get an answer to this question per se this week. But we did get some data: "OEM Pro" revenue—that is, revenue from PCs that ship with Windows 10 Pro—now makes up 40 percent of total Windows revenue. Meanwhile, "OEM Non-Pro" revenues now make up 20 percent of total Windows revenues. And Windows commercial products and cloud services represent 30 percent of total Windows revenues. Add those up, and you get … 90 percent. LOL, oh Microsoft. (OK, they did note that "the remainder of the Windows business is made up of [its] other licensing and services components.") But whatever: If we attribute about half of those Pro/PC maker revenues to consumers, which is roughly accurate, we arrive at about 40 percent consumer revenues and 60 percent business revenues. Almost exactly the same split we were told back in the day.
"Microsoft to block crapware downloads in its Edge browser"
Which is ironic since Microsoft bundles crapware in Windows 10!
Surface: Hot or not?
Microsoft's decision to enter the PC market and compete with its most important partners was controversial in 2012, and it's still contentious today. But the business has slowly grown, and it long-ago surpassed the most vital milestone for Microsoft to keep it going: It now delivers at least $1 billion in revenues per quarter. But thanks to three new PCs—Surface Pro 7, Pro X, and Laptop 3—being released in the holiday quarter, all eyes were on this business to see whether it could finally surpass the $2 billion revenue milestone (a feat it has never accomplished). Surface came pretty damned close with $1.976 billion in revenues, so we'll call that one a draw. But the question remains: Is that good enough? Microsoft actually noted that its Surface revenues in the quarter would have been higher if it had not had some unspecified "execution challenges in the consumer segment"; some have taken this to be related to the Surface Earbuds delay, but that's silly: This is more likely an indication that Surface PCs simply are not selling as well as hoped. And compare to Apple's Mac, they're not: The Mac just had a down quarter too, with revenues falling YOY. But that business still generated $7.2 billion in Q4. That's the real competition for Surface.
"Microsoft's Surface Success Is Chasing Down Apple's Boring MacBook"
It's like watching a dachshund chasing down a cheetah.
Video games are still not a great business for Microsoft
Microsoft's Xbox business continues to be a bottomless pit of worry, with no profits over the years and falling revenues in the past two years because we're between major product releases. But the bigger issue, of course, is that the hardware side of Xbox has always underperformed. And while the subscription services part of that business that is its future—Game Pass, someday xCloud—is finally starting to see some growth, it's still a tiny business overall. Microsoft reported that xCloud—which is in a very limited public preview that it doesn't charge for, is somehow "off to a strong start," and in more realistically good news, Game Pass subscribers did double YOY. But from what number to what number? I do feel that Microsoft will eventually see success in video games, but that will happen in the cloud. And a big part of that success will come from third parties—notably, Sony, the market leader—which will use Azure for their own services. Until then, Xbox will keep treading water. And losing money.
"Microsoft's Mixer streaming platform has a tough hill to climb, but it's not insurmountable"
Let me reword that for you: "Microsoft's Mixer streaming platform has an insurmountable hill to climb