Paul Thurrott's Short Takes: Microsoft Earnings Special Edition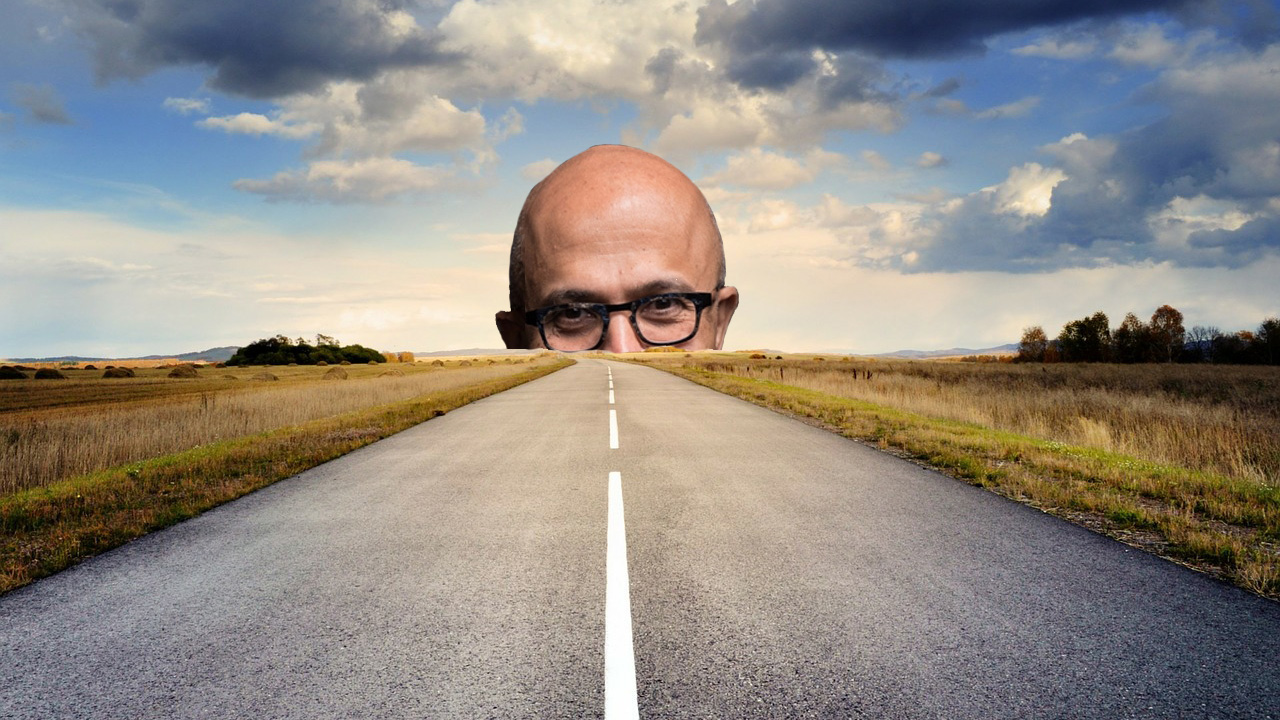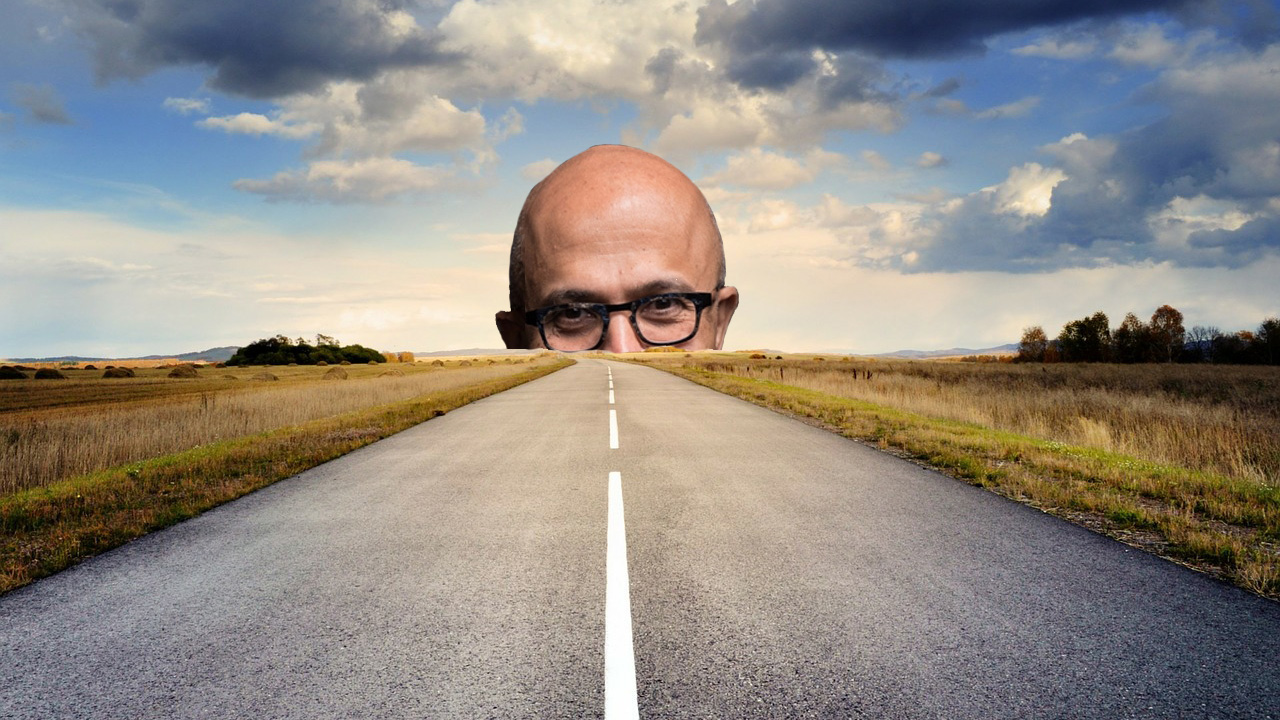 Because it's that time of the quarter, this edition of Short Takes looks solely at Microsoft's quarterly earnings report, which was huge for Commercial Cloud, Microsoft 365, and Windows, and not so much for Surface and Xbox. Right. Nothing changed.
Note: On Wednesday, Microsoft announced its financial results for FY20 Q1, the quarter ending September 30. The firm posted net income of $10.7 billion on revenue of $33.1 billion, and both were well above estimates. Brad already wrote up the news, so this week's Short Takes will dive a bit deeper into the after-earnings conference call and analysis. –Paul
The Microsoft universe is again in balance
You might recall that Microsoft's three businesses, Productivity and Business Processes, Intelligent Cloud, and More Personal Computing, all delivered nearly a nearly identical $11 billion in revenues in the previous quarter. And that I predicted that things would change this quarter, with More Personal Computing, the Windows business, would be on the decline. Well, I was wrong again: This quarter, Microsoft's three businesses once again delivered nearly identical revenues—$11.1 billion, $10.8 billion, and $11.1 billion, respectively—making the firm curiously, one might say suspiciously, balanced once again. That said, all the growth was on the cloud side: Intelligent Cloud grew an astonishing 27 percent and Productivity and Business Processes grew 13 percent, while More Personal Computing grew just 4 percent. I'll crawl back into my hole.
"Microsoft beats on revenue and earnings; stock is little changed"
Nothing happened. Read all about it.
We gotta talk Commercial Cloud
Microsoft is eager for investors to believe that it's the equal of Amazon AWS in the cloud, so it engages in a little bit of semantic trickery by inventing a non-business called Commercial Cloud that includes a revolving cherry-picked selection of products and services that put its own efforts in a good light. And damn if that business isn't doing just great: It posted revenues of $11.6 billion, up 36 percent year-over-year (YOY); AWS, by comparison, earned just $9 billion in the same time period. Losers! "Our commercial cloud business continues to grow at scale as we work alongside the world's leading companies to help them build their own digital capability," Microsoft CEO Satya Nadella said in the post-earnings conference call. "Every Fortune 500 customer today is on a cloud migration journey. To be clear, "journey" will be this year's "drink!" word at the coming Ignite conference.
"Microsoft cements its position as the world's most valuable company after crushing sales forecasts"
We'll always be number one!
Microsoft will AI all the things
Speaking of buzz words that will wear out their welcome at Ignite, Microsoft can't stop talking about AI and how everything it does will be "infused" with AI as if its products were all expensive cocktails. "The quintessential characteristic of every application going forward will be AI," Nadella said. "We have the most comprehensive portfolio of AI tools, infrastructure, and services. Azure AI now has more than 20,000 customers, and more than 85 percent of Fortune 100 companies are using Azure AI in the last 12 months … We are infusing AI across Microsoft 365 to help make work more intuitive and natural." During the Q&A portion of the call, Nadella also added that Microsoft's AI advances would also help partners because, you know, Microsoft loves its partners. "We build everything at Microsoft [so that] first-party equals third-party, with Azure as the core platform," he said somewhat awkwardly. So much for that pre-call prep.
"Where Will Microsoft Be in 5 Years?"
Redmond?
Intelligent Cloud is looking like an intelligent bet
As noted, Intelligent Cloud revenue soared 27 percent to $10.8 billion, and it should soon surpass More Personal Computing to cement Microsoft's cloud future. But a big chunk of that revenue, an embarrassingly big chunk, was actually delivered by the firm's legacy server business. So CFO Amy Hood did a bit of hand-waving to assure everyone that there's a lot more to this cloud business than it's non-cloud products. Oh, and everything is a cloud now, anyway. "Server products and cloud services revenue increased 30 percent, driven by continued demand from our hybrid [read: on-premises] value," she noted. "Azure revenue increased 59 percent with strong growth in our consumption-based business across all customer segments. Our enterprise mobility installed base grew 36 percent to over 120 million seats benefitting from Microsoft 365 suite momentum. And our on-premises server business grew 12 percent." Such an afterthought!
"Microsoft clocks another solid earnings quarter, but Azure's growth rate continues to slide"
I'm sure you expected 70 percent growth rates to be perpetual.
Developer tools? In an earnings announcement?
One thing that was really striking to me during the conference call was that Nadella actually discussed developer solutions during his opening chat and then did it again in response to a question that had nothing to do with developer solutions. "GitHub has grown to more than 40 million developers, up more than 30 percent since our acquisition a year ago," he noted. "More than 2 million organizations use GitHub – including the majority of the Fortune 50 … We are building Power Platform as the extensibility framework for both Microsoft 365 – inclusive of Microsoft Teams, as well as Dynamics 365. It brings together low-code, no-code app development, robotic process automation, and self-service analytics – enabling everyone in an organization to build an intelligent app or workflow where none exists. Power Platform already has more than 2.5 million monthly active citizen developers …. and 84 percent of the Fortune 500 have already created Power Applications." But then he hinted at the real reason he mentioned this stuff: Ignite. "At our Ignite conference you'll see us even take the next leap forward even in terms of how we think about the architecture, inclusive of the application models, programming models on what distributed computing looks like going forward," he said. Color me intrigued.
"Slack CEO Stewart Butterfield says that Microsoft has been 'surprisingly unsportsmanlike' as a competitor"
They're the New England Patriots of software. It's called "winning."
Microsoft 365/Office 365 continues to grow
Office 365 is the biggest and most established chunk of Microsoft 365, and yet it's still going gangbusters. Office 365 commercial monthly active users surpassed 200 million in the quarter, while Office 365 consumer subscribers grew to 35.6 million. But here again, there is a bit of inconvenient truth: While the Productivity and Business Processes business in which Office 365 resides is ostensibly a cloud business, its $11.1 billion in revenues, with growth of 13 percent, was "driven by [Microsoft's] on-premises Office commercial business" and not by the cloud. Oops. And Teams continues to do great—sorry, Slack!—with Microsoft describing it now as "the category leader." Over 350 businesses now use Teams with more than 10,000 users each.
"Stewart Butterfield says Microsoft sees Slack as existential threat"
I think you reversed the order of those company names.
More Personal Computing is Mostly Windows Computing
And speaking of inconvenient truths, Windows, another legacy Microsoft product, continues to outperform its newer stablemates, Surface and Xbox. In fact, all it does now is offset the losses from those groups. As you may recall, overall revenues were $11.1 billion, up just 4 percent, but if this business was just Windows, the growth would be much higher "OEM-Pro and Windows commercial businesses more than offset lower than expected monetization across third party titles within Gaming," Hood noted. OEM Pro revenues were up 19 percent in the quarter, compared to a decline of 7 percent for "OEM non-Pro" (read: consumer PCs). Overall, Windows commercial products and cloud services revenue grew 26 percent, which Hood said was "driven by healthy demand for Microsoft 365 which carries higher in-quarter revenue recognition."
"Microsoft earnings: The death of Windows 7 is almost here"
But seriously. Please upgrade.
Surface continues to drift randomly
Despite the excitement around this month's Surface launch, this slow-moving business continues to stagnate revenues-wise. Sales in the quarter were $1.1 billion, a decline of 4 percent YOY, which Hood attributed to "the timing of product lifecycle transitions ahead of the recently announced product launches." But the same quarter a year ago had the same issue, with an October launch of new products, so that's a bit of hand-waving in my opinion. But don't worry, Microsoft can always make lemonade, and now it's infused with AI! "Earlier this month we unveiled our broadest Surface line-up to-date, including two new dual-screen devices coming next year," Nadella said, mixing up actual products with vaporware. "We are reimagining every layer, with how we infuse AI from the silicon up, to device form factors and the role of operating systems, to help people be more productive and creative in a multi-sense, multi-device world. We will continue to invest across form and function to create new categories that benefit our entire OEM ecosystem." It's unclear how competing with your OEMs benefits that ecosystem, but whatever. I'm so infused with AI I don't even care anymore.
"Microsoft's Q1 earnings boosted by cloud and Office as Surface and Xbox stall"
You gotta love a headline that focuses on Microsoft's two least material businesses!
Xbox continues to circle the drain
And speaking of making lemonade, Xbox is predictably falling off a cliff with no new console hardware to jumpstart sales. Gaming revenue declined 7 percent in the quarter, which Hood said was "driven by lower console sales." But once again, there was a weird non-reference to the blockbuster game Fortnite, artificially buoyed Xbox's sagging fortunes in the year-ago quarter. "Xbox content and services revenue was relatively unchanged, with growth from Minecraft, Gears of War 5, and [Xbox] Game Pass subscriptions offset by a strong third party title in the prior year," Hood noted. Nadella sounded a more upbeat note, explaining that Microsoft is "investing in content, community and cloud services to expand our opportunity with 2 billion gamers worldwide." That's the market opportunity, by the way, not Microsoft's gaming customer base, which is just in the double digits of millions at best. Microsoft saw "record Xbox Live monthly active users" (with no real numbers) in the quarter and "strength" in console, mobile, and PC somehow. (Microsoft's position in mobile gaming right now is imaginary. And it's not getting any better anytime soon, despite the public preview of Project xCloud, a coming game streaming service. "We expect gaming revenue to decline in the mid-20 percent range driven by lower console sales as we near the end of this generation as well as the most challenging quarterly comparable in third party titles from last year," Hood added, closing the coffin lid. Ah well. Anyone else need an AI infusion? Drink up!
"Microsoft beat expectations with strong Windows revenue, but Xbox had a rough quarter"
Um, Xbox has a hard forever.