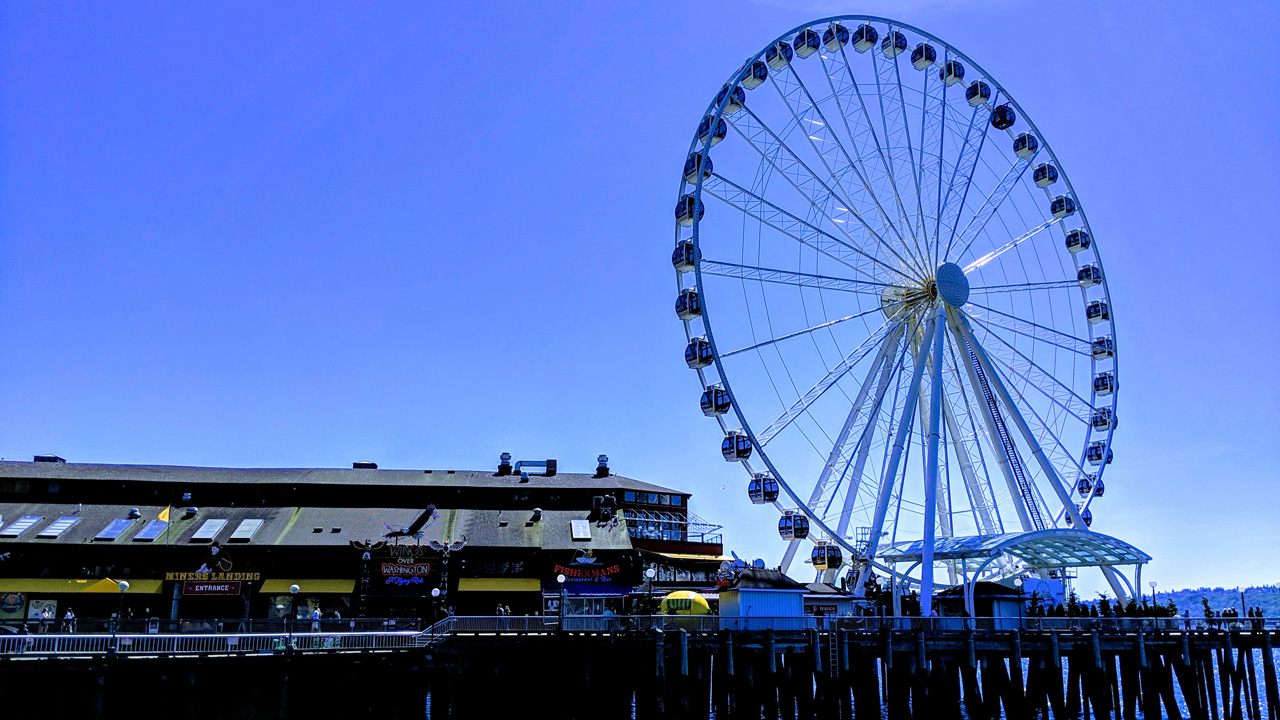 Because we're all going to die anyway, this edition of Short Takes looks at a horrible new set of Intel vulnerabilities, Microsoft fixes a major security flaw in Windows XP (yes, really), Microsoft partners with Sony on video game stream (again, yes, really), and much, much more.
Intel: We're all doomed. Again.
Good news for those pining away for the heady days of Meltdown and Spectre: This week, bumbling microprocessor giant Intel announced that it and several security researchers have coincidentally both found several new processor flaws, and they're even more serious—and harder to fix—than Meltdown and Spectre! The new flaws are called Microarchitectural Data Sampling, or MDS, but you can call them by their more common name, ZombieLoad. Intel says that the flaws impact all of its microprocessors going back to 2011—so, all of them, then—though it has mitigated the flaws on the microprocessors it released in 2019. Which … what, means that Intel knew about these flaws last year at the latest, right? Great company, that Intel. It would be terrible if something shaped like Qualcomm happened to it.
"AMD Ready To Run Again As ZombieLoad Attacks Intel"
Sorry, but you can't unflush a toilet.
Microsoft fixes a major security flaw in Windows XP. Yes, it's still 2019.
This week, Microsoft took the unusual—but not unprecedented—step of fixing a flaw in Windows XP, an operating system that it has not officially supported since 2014. "The vulnerability is 'wormable', meaning that any future malware that exploits this vulnerability could propagate from vulnerable computer to vulnerable computer in a similar way as the WannaCry malware spread across the globe in 2017," Microsoft explained. "While we have observed no exploitation of this vulnerability, it is highly likely that malicious actors will write an exploit for this vulnerability and incorporate it into their malware." This flaw is also present in Windows Server 2003, which is likewise no longer supported, and in Windows 7, Windows Server 2008, and Windows Server 2008 R2, and Microsoft has issued fixes for all of them. "Customers running Windows 8 and Windows 10 are not affected by this vulnerability," Microsoft added, without noting that users of these systems have plenty of other problems to worry about already.
"Saved from obsolescence, Microsoft is now making Paint better"
Fair. Microsoft was saved from obsolescence.
Microsoft partners with Sony on gaming streaming. Yes, really.
In an astonishing move, Microsoft and Sony—which compete in the video game console market today—announced a partnership in which they will "explore joint development of future cloud solutions in Microsoft Azure to support their respective game and content-streaming services." That's right. The top two players in video games today are collaborating on the coming generation of game streaming services that will one day—perhaps one day soon—obsolete the consoles that today are central to their respective gaming operations. "For many years, Microsoft has been a key business partner for us, though of course the two companies have also been competing in some areas," Sony president and CEO Kenichiro Yoshida said. "I believe that our joint development of future cloud solutions will contribute greatly to the advancement of interactive content." Left unsaid: He also believes that pigs and can fly. And then he pulled a monkey out of his butt.
"Microsoft Signaled a Bigger Cloud Push at Its Build Conference"
Also, we breathe air.
U.S. government goes nuclear on Huawei
As expected, the U.S. government this week moved to blacklist China-based Huawei from doing business with U.S.-based corporations. The reason? They're based in China. "Restricting Huawei from doing business in the U.S. will not make the U.S. more secure or stronger," a Huawei statement notes. "Instead, this will only serve to limit the U.S. to inferior yet more expensive alternatives, leaving the U.S. lagging behind in 5G deployment." Beyond the rhetoric, Huawei's response to the U.S. action, which is partially about a broader trade war between the U.S. and China, was to claim that it had been preparing for this "extreme scenario" for months. But this glass-half-full outlook was met with skepticism by industry onlookers, who can easily point out the many ways in which Huawei is, in fact, very much reliant on U.S.-based goods and services. My guess is that this action will accelerate something that's already happening in China, which is a broad movement to increase reliance on China-based goods and services and cut reliance on the outside world. Maybe they could build a wall!
"Microsoft's Innovative Idea To Fix Awkward Windows 10 Surface Problem"
They're going to market a tablet as a laptop?
HPE is buying Cray for $1.3 billion
Hewlett Packard Enterprise announced this week that it will acquire supercomputer maker Cray for $1.3 billion. "Cray is a global technology leader in supercomputing and shares our deep commitment to innovation," HPE president and CEO Antonio Neri says. "By combining our world-class teams and technology, we will have the opportunity to drive the next generation of high performance computing and play an important part in advancing the way people live and work." HPE's goals are two-fold: HPE would like to increase its footprint in federal business and academia. And it would like to sell supercomputing products to its existing commercial clients. Cray is based in Seattle and employs about 1300 people worldwide, and HPE expects that its expected free cash flow in 2020—somewhere in the $2 billion ballpark—will completely absorb the acquisition. In other words, it will be an all-cash transaction. Maybe that will help them avoid some heft credit card fees.
"Microsoft goes open source with one of its Bing algorithms"
It's the one that makes everyone use Google instead.
Now Italy is investigating Google for antitrust abuse
That Google is under investigation around the world for various antitrust abuses is probably not news: The firm has dominant positions in Internet search, online advertising, and mobile device platforms, and it has proven itself to be, ahem, flexible when it comes to bending the rules to give its own products and services an unfair advantage. But this week, Italy's competition watchdog pointed out a new avenue of abuse for Google in smart devices, which is a market that Google could dominate thanks to the popularity of Android on smartphones. When asked how Google could engage in such behavior given its rich history of abuse, the firm noted that it was "like riding a bike." Kidding. "We are reviewing the complaint and look forward to working with the authority to resolve their concerns," the Google statement reads. I'm sure they're looking forward to it. Who doesn't love collaborating?
"Microsoft wants you to work less"
Microsoft, the productivity company.
U.S. Supreme Court sets the stage for a major Apple defeat
Apple didn't invent app stores, nor did it invent the notion that an app store provider could receive a commission, or vig, on every transaction that occurs through that store. But what Apple did do was create a platform—used by iPhone and iPad—by which developers can only ship apps through Apple's store, preventing them from avoiding that commission, which is an unreasonable 30 percent. And that commission doesn't just apply to app purchases, either: If a user subscribes to video streaming services, music services, newspapers, or anything else with a monthly or annual subscription fee, Apple takes their cut from every single one of those fees going forward, forever. And that, folks, is an abuse of monopoly and is illegal. Which the U.S. Supreme Court, somehow, amazingly, just confirmed by allowing several antitrust lawsuits against the company to go forward. "Apple's alleged anticompetitive conduct may leave Apple subject to multiple suits by different plaintiffs," the Court noted in its ruling. You can almost hear the giggling. It may take a while, but this onerous situation is finally going to change one way or another.
"You're crazy if you don't get an Apple Watch while it's on sale for $199"
But, I don't want an Apple Watch.