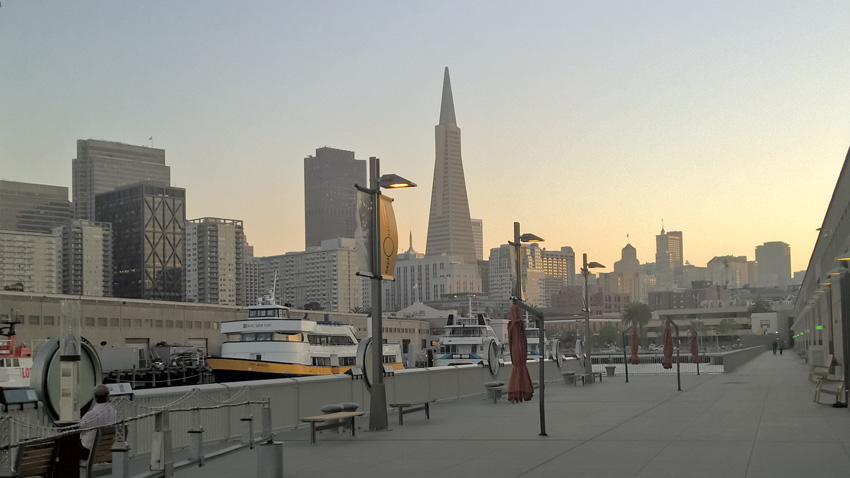 Because Build 2015 just happened and I'm still on East Coast time, this week's other news includes Windows as a service, Microsoft's next billion-dollar business, Microsoft and N-Trig, HoloLens has an Achilles Heel, Apple Watch hates tattoos.
Windows as a service?
When I spoke with Microsoft's Terry Myerson before the Build keynote, I saw the phrase "Windows as a service" on his slide deck, but didn't think to ask what it meant. This phrase was likewise uttered quickly by Microsoft CEO Satya Nadella during the actual keynote, but not explained. So … what is WAAS?? It turns out, it's the future of Windows. Mr. Nadella told financial analysts later in the day that Microsoft is moving Windows from a product with "revenue per license" to one that is "revenue per device," and that instead of versions, the firm would simply keep Windows users up to date going forward. I'm glad to hear that subscriptions have nothing to do with this scheme, as many had surmised Microsoft would offer a "Windows 365"-type service to both consumers and businesses. This makes much more sense.
"Aero Glass looks to make its return in Windows 10"
Nope.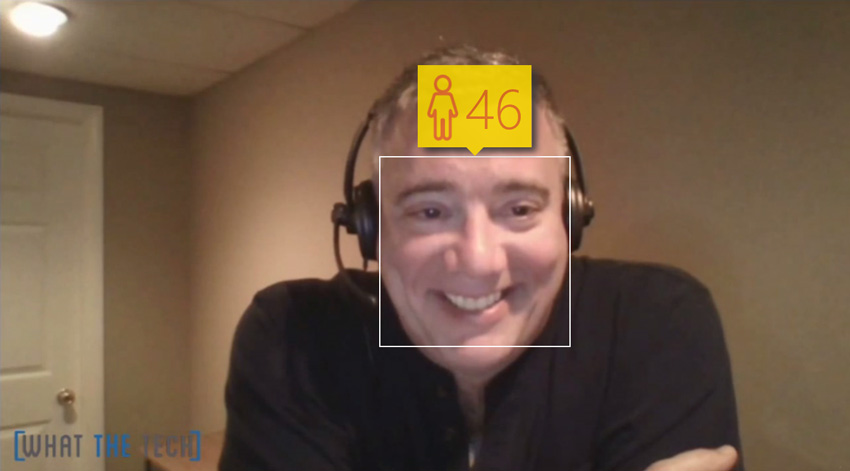 Microsoft's new cloud service: the guess-your-age game
This one is fun. During the Build 2015 day one keynote this week, Microsoft showed off a new web service called How Old Do I Look that scans a photo of you and then shows you how old it thinks you are. I'm not clear on the business model here—guessing your age as a service (GYAAAS)?—but let's just say this one isn't for the overly-sensitive. (I'm 48 years old, so that image above is A-OK with me.)
"Microsoft still won't tell anyone how much Windows 10 will cost"
Jerks!
Microsoft buys N-Trig digital pen technology
Via perhaps the shortest blog post in corporate history—"we are excited to have acquired advanced digital pen technology from N-trig Ltd., with whom we've partnered closely for several years"—Microsoft revealed this week that it has … well, you can read the quote for yourself. N-Trig makes the technology used by Surface Pen used by Surface Pro 3 and Surface 3, by the way, and I suspect it had a hand in the pen used by Surface Hub as well.
"Windows 8 market share grows just 2.5 percent in year since Windows XP's demise"
So over twice as fast as the latest version of Mac OS X then.
HoloLens is amazing, but … it's also a v1 product
When I used a HoloLens prototype in January, I was blown away. But now that I've used a near-final version of the augmented reality headset … I'm not as sure. The issue is the field of view: holograms are now restricted to a small "window" in the middle of your vision, and the total lack of peripheral vision (of holograms) kind of ruins the experience. I hope Microsoft fixes this. HoloLens was in many ways the most exciting part of the Build keynote this week. But the reality of this device doesn't live up to what they showed off publicly.
"How Tesla's Batteries Will Power Your Home"
Excess lateral velocity will cause your home to tip over post powering.
Apple Watch hates tattoos
The backlash against Apple Watch continues this week with news that people with wrist tattoos can't use the device's heart rate sensor. "Permanent or temporary changes to your skin, such as some tattoos, can also impact heart rate sensor performance," Apple explains. "The ink, pattern, and saturation of some tattoos can block light from the sensor, making it difficult to get reliable readings." In other words, you're tatting it wrong. Tattoogate is real.
"Windows 10 probably won't hit phones at the same time as PC"
Put another way, Windows 10 will not hit phones at the same time as PC