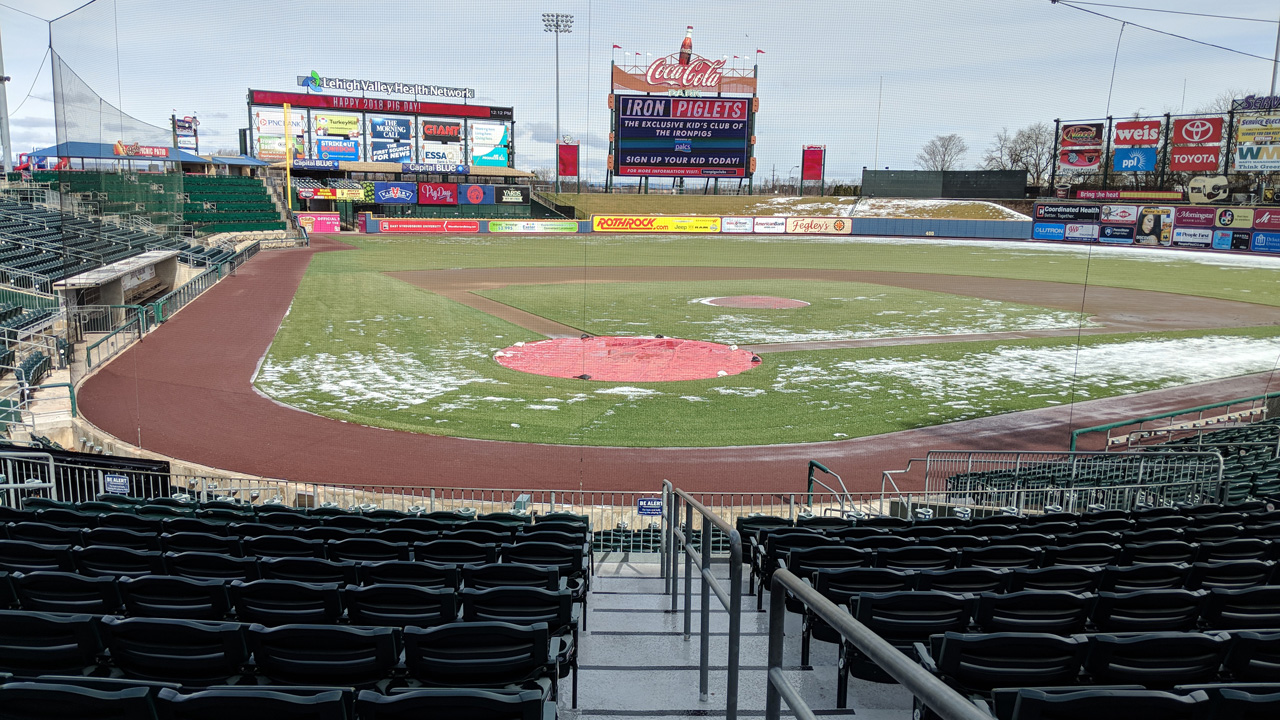 Because baseball season can't start soon enough, this edition of Short Takes looks at Windows's not-so-new S mode, Microsoft's best-selling Surface PC, the Windows 10 Spring Creators Update, and so much more.
Microsoft confirms S mode, with a twist
Last month, Thurrott.com exclusively revealed that Microsoft was killing Windows 10 S—the version of Windows that cannot even run Windows applications—and would instead offer an "S mode" in all mainstream Windows 10 product editions. This week, Microsoft confirmed that news, but it provided a few interesting wrinkles. First, users that wish to escape S mode hell will no longer need to pay a $50 upgrade fee, as was the case with Windows 10 S. And second, Microsoft claims that it "expects the majority of customers to enjoy the benefits of Windows 10 in S mode." That is incredibly delusion, given that Windows 10 S was an abject failure: No PC makers adopted it on mainstream PCs, no businesses or educational institutions rolled it out, and virtually no human being is even using this system. Why Microsoft expects S mode to work now is unclear. It's not like the Microsoft Store has gotten appreciably better in the past nine months.
"Crazy Microsoft Is The Best Microsoft"
I could not agree more. "Developers, developers, developers!"
Guess which Surface PC sells best in big enterprise!
Microsoft this week revealed that it will produce a Surface Hub 2 later this year, with more details coming before mid-year. (Think: May, when Build 2018 is held.) There were some interesting data points accompanying this revelation, including the fact that the hard-to-find original Surface Hub is deployed to over 5000 customers across 25 markets worldwide. But here's the biggest news of all: Surface Hub is somehow the best-selling Surface PC to Microsoft's biggest enterprise customers. I'm not sure how that's possible, but it's true, Microsoft says. "Surface Hub created an entirely new device category and we're thrilled with the strong momentum we have seen across the globe," a Microsoft representative told me. Amazing.
"What To Expect from Microsoft's Surface Pro with LTE"
A Surface Pro, but with LTE capabilities?
Yes, they're calling it the Spring Creators Update
If you were worried that Microsoft has run out of terrible names for its Windows 10 Feature Updates, worry no more: Windows 10 version 1803 will indeed be called the Spring Creators Update, confirming your worst fears. The SCU follows the previous two creatively-named updates, the Creators Update (CU, version 1703) and Fall Creators Update (FCU, version 1709). And will no doubt be followed by a string of equally terribly-named updates going forward. What's the next one going to be called? Windows 10 Fall Creators Update 2: Electric Boogaloo? Come on, Microsoft. Version 1803 isn't just fine. It's perfect.
"iPhone locked for 48 years after toddler repeatedly enters wrong passcode"
By that time, Android will have finally caught up to iOS.
Hey, Cortana. Hey, hey, hey
Microsoft's erstwhile competitor in the digital personal assistant market, Cortana, got a much-needed bump this week. It's now possible to simply say "Cortana" instead of the more convoluted "Hey, Cortana" to invoke the assistant, at least on Windows 10 PCs and the Harman Kardon speaker. That's nice. But still missing in action is the Amazon Alexa integration that Microsoft and Amazon announced last year and promised by the end of 2017. Hey, Cortana: When is that happening?
"You Can Now Get a Microsoft Edition of the Samsung Galaxy S9"
I assume it doesn't include any apps.
The battle for Qualcomm continues
Qualcomm is doing everything it can to fend off Broadcom's hostile $117 billion takeover attempts. This past week, it petitioned the U.S. government to block the takeover by claiming that Broadcom, which is based in Singapore, was a national security risk. And it worked: The Committee on Foreign Investment in the United States (CFIUS) this week ordered a national security review of the takeover. And it delayed Qualcomm's annual shareholder meeting—during which shareholders could have voted to approve the takeover—by 30 days. It's hard to overstate how dramatic an impact that this transaction could have, given that Qualcomm's chipsets are the driving force behind the mobile technology market. But playing the security card, while fairly obvious, just plays into the xenophobic atmosphere in Washington D.C. these days, which is unfortunate. No matter, Broadcom is playing ball: It says, in turn, that it will move to the U.S., make major investments in research and manufacturing in the country, and will never sell its assets to foreign buyers if it is allowed to take over Qualcomm. Ah boy.
"Android P marks an end to its ambitious efforts to take on Apple's iPad"
Right. Just pretend the Pixelbook doesn't exist and this will make sense.
Apple races to… What's that? Oh, Amazon races to be the first trillion-dollar company
For the past few months, market analysts have been predicting that Apple would soon become the first company to surpass a capitalization of one trillion dollars. But then a funny thing happened: Amazon. The online retailer is surging for some reason—it just posted a rare and small quarterly profit—and its stock has jumped a whopping 83 percent in the past year. The company now has a market capitalization of $752 billion, which, yes, is well under Apple's $893 billion valuation. But with weak demand for Apple's iPhone X and high interest in Amazon's plans for a second corporate headquarters, analysts are now starting to talk up the possibility that, should current growth rates continue unchanged, Amazon, and not Apple, will hit $1 trillion first. No offense to Jeff Bezos, but my money's on Apple. All it will take for Amazon to fall through the floor is yet another quarters sans-profit.
"Android beats iOS in smartphone loyalty, study finds"
Yeah. It's called Stockholm Syndrome.