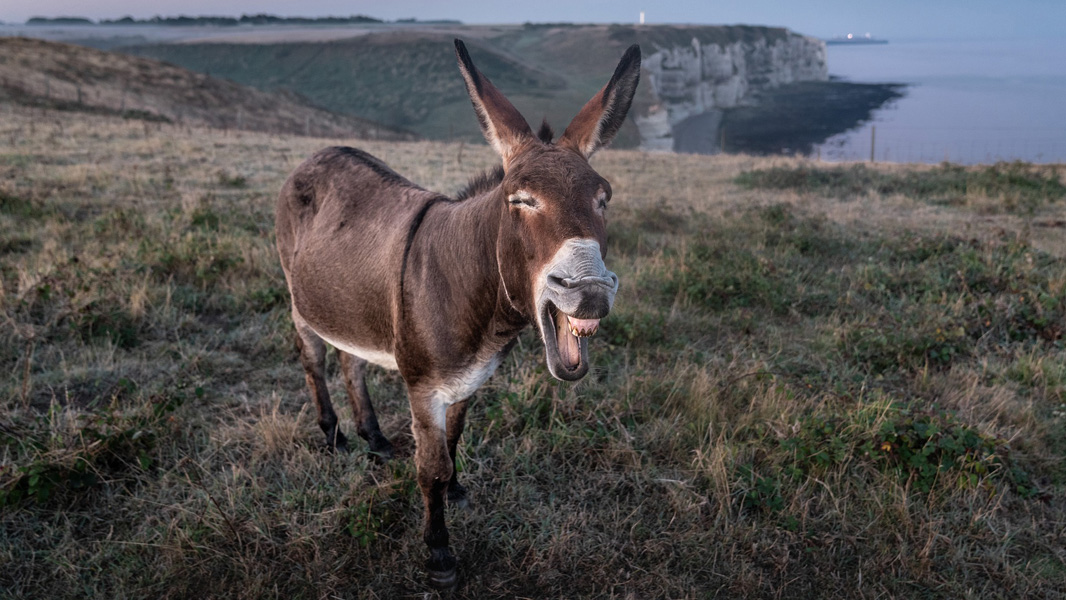 Because it's probably Friday, this edition of Short Takes looks at Microsoft's push to a dystopian future, the sad tale of Microsoft trying to deploy its own software to its customers, AppGet developer gets a small bone, two of Microsoft enemies team up and try not to look desperate, and so much more.
Microsoft replaces news staff with AI
The dystopian science fiction future we've been dreading for decades is finally happening. No, not Coronavirus. Instead, Microsoft this past week fired "dozens" of journalists and editorial staff who had been mailing it for a Microsoft News app no one even knows exists and is replacing them with artificial intelligence software. Calling these people journalists is, of course, a bit of a stretch: No one at Microsoft (really a third party hired for this purpose) was writing original news pieces. Instead, they were simply curating content from around the web and republishing it on MSN.com and in the Microsoft News mobile app. Which, yes, arguably could be done just as poorly by AI as it was done by people. Anyone who's read a news aggregation app—which is what most news apps really are—knows these things are terrible, no matter how they're curated, and they're full of advertisements posing as news stories, click-bait slideshows, and other nonsense. It's not the type of thing that requires humans, frankly.
"Microsoft exec explains why its database software has surpassed Oracle"
Anyone who has used Oracle can explain this easily.
If a Windows update falls in the forest…
Microsoft released the May 2020 Update for Windows 10 last week, which should in theory upgrade the customer base to version 2004 (as in "twenty-oh-four," not "two thousand and four"). But as most customers who check are discovering, this update isn't actually available for most. And that's true despite the fact that it has been tested for much longer than any other Windows 10 version so far. But aside from the faux outrage, there are two real issues to consider: Despite its 15-month development time, the May 2020 Update launched with a laundry list of known issues that will block the update, and none of them—not one of them—ever came up during development. And worse, several recent Microsoft Surface PCs are blocked from getting the update too. Are you telling me that Microsoft can't even successfully deliver this update to its own computers? This is more than embarrassing for a company that, wait for it, literally delivers software. You know, when it can.
"Microsoft dropped for open source: Why Hamburg is now following Munich's lead"
As a reminder, Munich switched back to Microsoft over two years ago.
Microsoft Edge starts its own slow deployment to users
And speaking of things that are supposedly being delivered by Windows Update, Microsoft this week began pushing the new Chromium-based version of its Microsoft Edge web browsers to Windows 10 users this week. But in keeping with its tentative nature these days, it's doing so slowly and deliberately which means that most users who manually check for the update won't see it. Instead, it appears that Microsoft is starting with those still running Windows 10 versions 1803 and 1809, and that it will move from there to Windows 10 versions 1903 and 1909 and then, finally, to 2004 as well. I'm not sure what the big deal is here, since the new Edge has been stable since its inception and has been basically feature complete since last month. (A few features, like history and open tab sync, are still TBD, schedule-wise.) Come on Microsoft, you got this. Let them eat Edge.
"Some Android phones can be bricked using this picture as a wallpaper"
It's a picture of Tim Cook lying about iPhone demand.
Microsoft throws AppGet developer a bone. A really small bone.
Last week, we discussed how Microsoft screwed over the developer of AppGet by wining and dining him and promising him employment at the company and oversight of the AppGet-based Windows Package Manager it would release, only to ghost him for 6 months, steal his work, and not actually give him a job. This week, Microsoft took the first step to redemption by addressing one of his complaints. No, it didn't admit to stringing him along unethically. And no, it didn't offer him the job he so richly deserves. Instead, the firm admitted that the Windows Package Manager is, yes, based on AppGet, and that its developer, Keivan Beigi, deserves credit for that. Wow. I can't even begin to explain how this doesn't address the terribleness that Microsoft engaged in, but this story could still have a happy ending. "There are a few areas [Microsoft] and I have been discussing," Beigi wrote on GitHub of this not-apology. "Hopefully, we'll have something to share with you guys soon."
"Gmail gets a remarkably different compose button on Android"
Newsflash. It's still a button. And it's not all that different. Or remarkable.
Microsoft keeps trying to leapfrog Zoom, Slack
It seems like a week doesn't go by without the major Work From Home (WFH) players—Zoom, Slack, Microsoft, and so on—trying to outdo each other in some way. This week, it was Microsoft announcing that it will "increase the number of people viewable during a Teams video call to 49," a ludicrous feature for those of us not using 80-inch displays, but one that would at least theoretically match what Zoom can already do. Which is the problem: Microsoft isn't saying when it will add this functionality, only that it intends to do so. It's on the roadmap. You know, with flying cars and cities on the moon. I'm sure they'll get there eventually.
"This new ransomware is targeting Windows and Linux PCs with a 'unique' attack"
The Linux bit is certainly unique. I thought it was perfect.
Slack teams, ahem, up with Amazon to take on Microsoft Teams
And speaking of Slack, the tiny firm announced its latest financial results this week, underwhelming Wall Street because it was expected far headier growth with everyone working from home now. So Slack took a day off from complaining that Microsoft was obsessed about killing it and decided to actually do something about it: Slack announced separately that is "joining forces" with Amazon to combine Slack's chat-based communications solution with Amazon's cloud services. The collaboration allows both firms to stand a bit more firmly in the face of Microsoft, which offers both Teams and Azure as competition for the other companies' respective offerings. "By integrating AWS services with Slack's channel-based messaging platform," Stack CEO and cofounder Stewart Butterfield said, "we're helping teams easily and seamlessly manage their cloud infrastructure projects and launch cloud-based services without ever leaving Slack." That's nice. But the trick for Slack going forward isn't so much retaining customers as it is getting new customers.
"PlayStation 5 SSD is so fast, developers need to redesign their games"
Just get the Xbox Dashboard guys on this, they'll slow it right down.