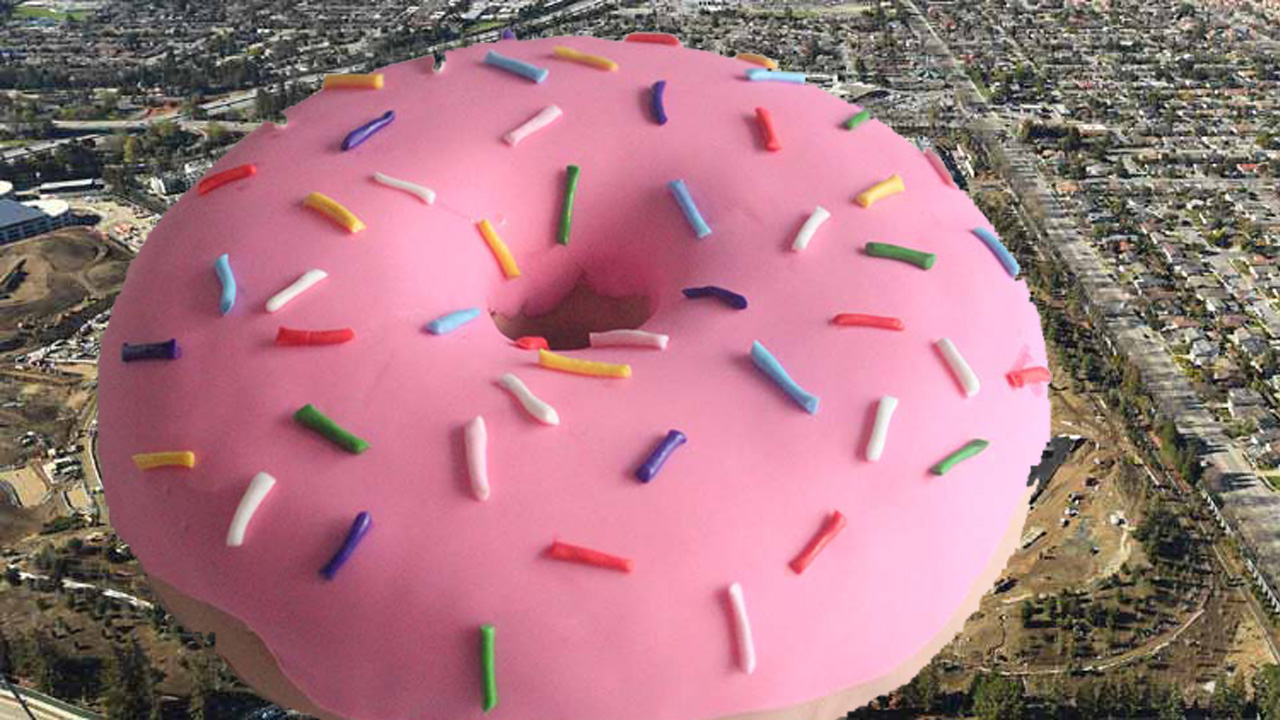 Because baby it's cold outside, this edition of Short Takes looks at Surface Book 2 market expansion, IBM revenue growth, Apple's $350 billion "contribution," new tech industry corporate headquarters, and much more.
Yes, Surface Book 2 is heading to the world
When Microsoft announced Surface Book 2 late last year, it surprised everyone by limiting availability of the new 15-inch version to just the United States. After all, the previous few Surface releases, Surface Pro (2017) and Surface Laptop, were made available to the world pretty much from day one. But we were told on the hush-hush at CES that a worldwide launch was imminent, and this week, Microsoft confirmed that Surface Book 2 15-inch would ship to 17 new markets immediately. "Surface Book 2 is coming to all current Surface markets in both 13-inch and 15-inch sizes," the firm confirmed. So, good news there.
"Here's One Way Microsoft's Amazon Alexa Rival Could Win"
Time travel.
IBM announces its first revenue growth in six years
I keep wondering when the PC market is going to stop shrinking, and maybe IBM's experience transforming itself into a cloud services provider is an interesting model, at least from a time frame perspective: The once-mighty overlord of the tech industry this week announced its first year-over-year revenue growth in six years, or 23 consecutive quarters. IBM revenues in the quarter were $22.54 billion, up 3.6 percent. But this is IBM, so there has to be bad news too. "Tax will be a headwind in 2018," IBM CFO James Kavanaugh told analysts, alluding to a coming profit shortfall this year. Weird. Everyone else in tech seems to celebrating tax changes this year.
"How can I remove unwanted apps from Windows 10?"
Very easily.
Apple says it will "contribute" $350 billion to the U.S. economy thanks to tax changes
Thanks to a new U.S. tax code, Apple said this week that it would repatriate almost $252 billion in cash that it holds abroad this year. And that, in doing so, it will make a "direct contribution" of $350 billion to the US economy over the next five years. Cue the record scratching sound, because that's not true. As I explained on Thurrott.com, Apple is not "contributing" to the U.S. economy, it is investing in itself. And the figure is not $350 billion. It's about one-tenth that, since Apple was already planning to spend most of that figure—about $310 billion worth—on expanding its infrastructure. It's real "contribution", meaning the additional spending/investing it will undergo thanks to this tax break, is $37 billion. Still a nice number. Still not a contribution.
"Apple's Big Cash Winners: Shareholders"
I'm pretty sure the big winner here is Apple.
Vandals attack Apple and Google commuter buses
Those who live in the San Francisco Bay area are probably familiar with the buses that cart Apple and Google employees to and from their workplaces. But lately, those buses have been vandalized while en-route by thrown rocks and other objects, and perhaps even pellet guns. So the firms are starting to seek alternate routes to keep their employees safe. My guess is that the vandals are responding, poorly, to the ever-rising home prices in the area. Which, of course, are caused by tech firms like Apple and Google and their escalating employee salaries. It's hard to know how to defend against this," a representative of the bus company said this week. "It's scary." One solution would be to spread out these companies to new locations. Which, obviously, is about to happen. Read on…
"Apple Will Make iPhone Throttling Optional. Lawsuit Plaintiffs Say "Too Late""
Unleash the lawyers!
Apple plans a second headquarters
Following in the footsteps of Amazon, and tied to news that it will repatriate $252 billion this year, Apple said this week that it is researching a location, outside of Silicon Valley, for its second headquarters. I recommend Mars. But it is more likely to be located somewhere in the United States. OK, how about South Dakota? "The company plans to establish an Apple campus in a new location, which will initially house technical support for customers," an Apple statement notes. "The location of this new facility will be announced later in the year." Apple, of course, very recently completed the construction of its new headquarters, which resembles a giant donut, so it's interesting that it already needs more space. The firm says it will hire another 20,000 people in the next five years. I guess there's a big need for iPhone screen replacements.
"Microsoft promoted its 'Minecraft' boss to be the new executive in charge of all Xbox game efforts"
The future is 8-bit!
Amazon says that 20 cities are finalists for its second headquarters
And speaking of tech firms looking for a second headquarters, Amazon this week said that it has chosen 20 cities and areas as finalists in its quest to find a location for what it calls Amazon HQ2. "We expect to invest over $5 billion in construction and grow this second headquarters to include as many as 50,000 high-paying jobs – it will be a full equal to our current campus in Seattle," the company explains. "In addition to Amazon's direct hiring and investment, construction and ongoing operation of Amazon HQ2 is expected to create tens of thousands of additional jobs and tens of billions of dollars in additional investment in the surrounding community." Naturally, cities are tripping over each other trying to lure Amazon with tax breaks and other gifts. Maybe a "Hunger Games"-style competition is needed.
"People using Google's viral app that compares your face to art are complaining that it has an ugly flaw"
Right. It doesn't work.
Layoffs at Snap
Snap, the company behind the popular Snapchat messaging app, has laid off two dozen employees this week. Most of the layoffs came from Snap's content division, people familiar with the matter told Cheddar(right, no idea). This "includes editors who curate user-submitted videos for breaking news and other events," the report states. "Some layoffs also took place in Snap's engineering and partnership teams." Like many app-based success stories—the game Angry Birds comes to mind here—it's pretty clear that Snap is now on the other side of that success curve and is heading back down to earth. Meaning that, in the app economy, success is often fleeting and hard to sustain. Snapchat has confirmed the layoffs. I assume it used a traditional communications platform to do so.
"Microsoft to drop its HealthVault Insights apps"
Throw that on the pile next to Microsoft Band, Windows phone, Zune, and Media Center.