Google's Bringing a Unified Security View to G Suite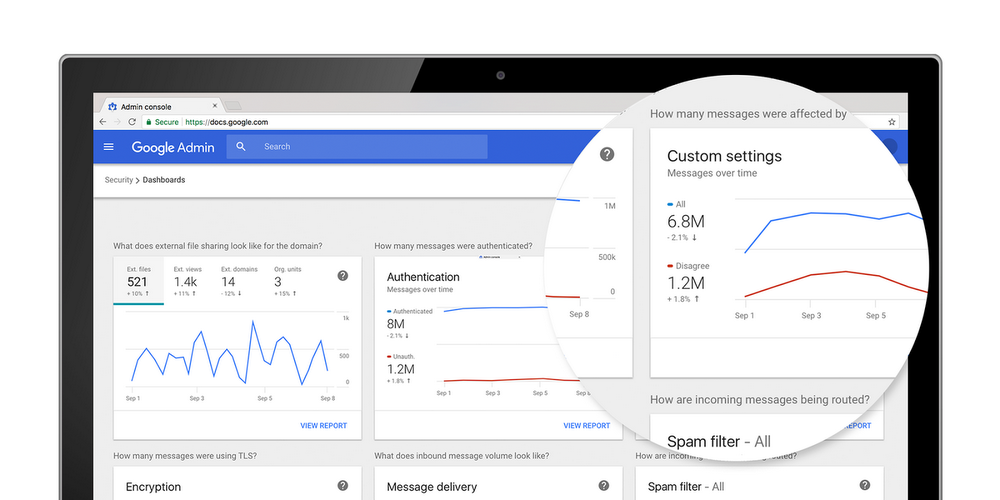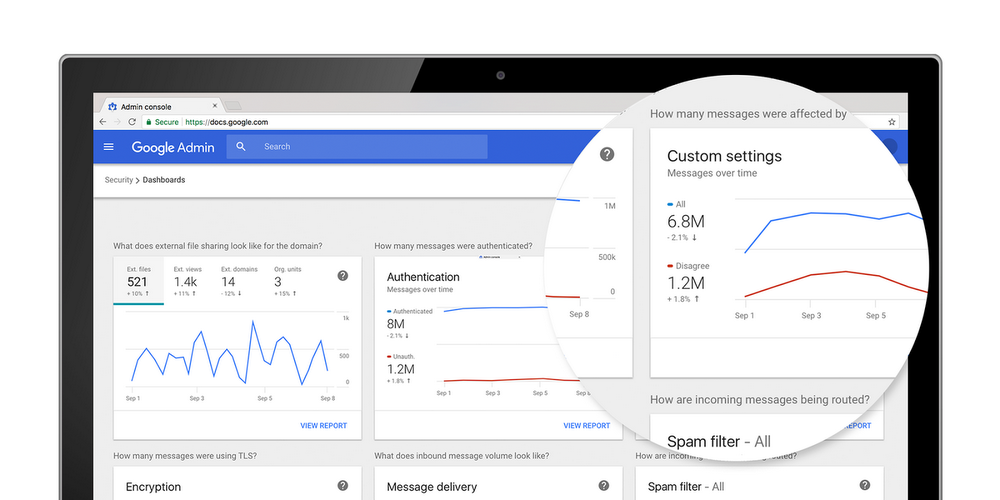 When it comes to productivity, there are two primary offerings; Office 365 and G Suite. It's not a big surprise to say that Office 365 has a much larger install-base than G Suite but as each year passes, Google keeps adding to its platform.
Even though Google is a minor player, at this time in the productivity space, it's hard to ignore them as they are showing growth. The company says that there are 3.5 million organizations using G Suite and today they are announcing a new security center for the platform.
The new security center brings together analytics and insight into a single pane of glass that should help administrators more effectively manage their environments. Considering that email is often a primary attack vector for malware and social engineering, having finite control over it from a top-down approach is critical.
The pitch is pretty simple, with improved insight into how emails are floating around your network and by monitoring who they are targeting, you can better protect your users.
Of course, if you are coming from Office 365, this type of feature is expected and it's clear that Microsoft is ahead in this segment. But, Google is actively building out this platform and I suspect will add more functionality to its security-view in the near future.
Microsoft has invested heavily in its Advanced Threat Protection services to move Office from a suite of productivity tools to another layer of data protection. This is one of the primary value propositions of using Office 365 over on-premises Office.
The important thing to note here is that even if you are not considering G Suite, the company is actively building a platform that could eventually rival Office 365. While they may not be today or tomorrow, Google has the capacity to truly challenge Microsoft's dominance in the productivity space and with each small step forward, they check one more 'must-have' off of the requirement list for companies who may be considering the offering.