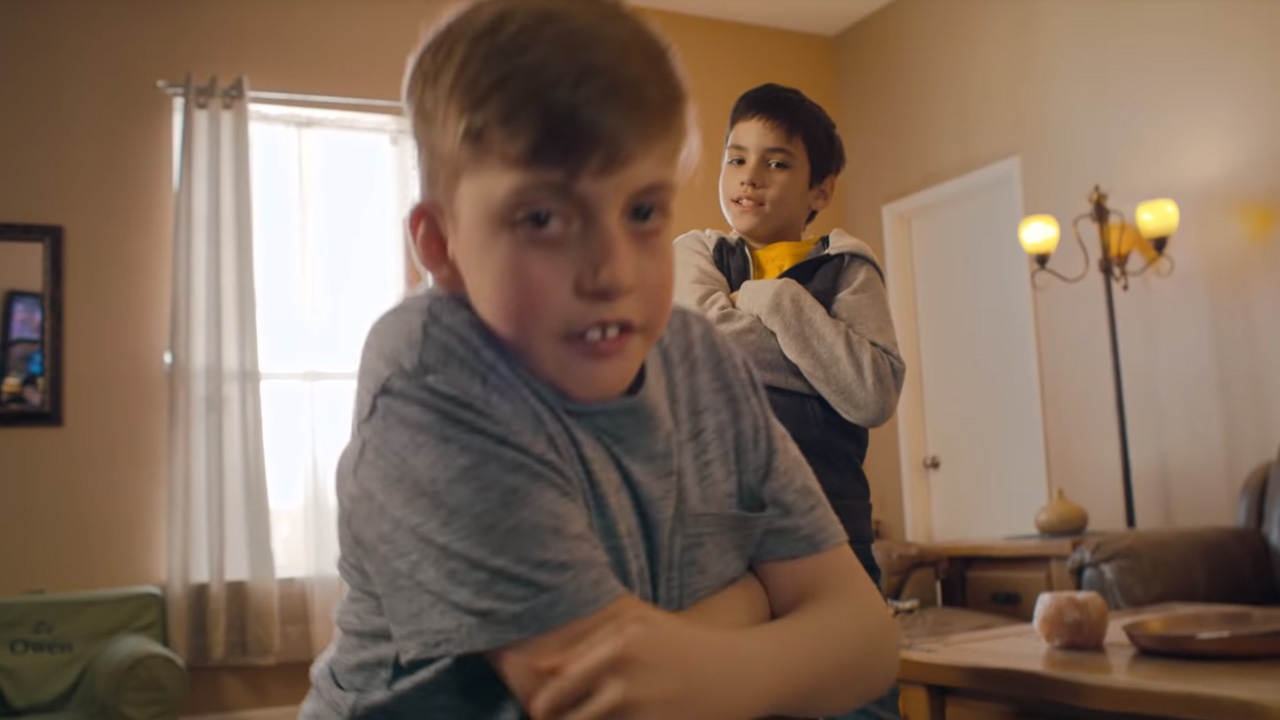 Because I'm stuck in this polar vortex, this edition of Short Takes looks at Microsoft's and Apple's earnings, Microsoft's Super Bowl ad, a slow-moving October Update for Windows 10, and much, much more.
Microsoft earnings: A quick recap
I've already covered the recent Microsoft earnings over on Thurrott.com, and Premium members can check out my deeper-dive analysis too. But here's a quick recap: Microsoft posted net income of $8.4 billion on revenues of $32.5 billion in the quarter ending December 31, in-line with analyst expectations. Its biggest business, More Personal Computing, is ironically focused solely on Microsoft's legacy technologies, and not the cloud services that it hypes so much. That said, Azure continues to rock with 76 percent year-over-year growth, and Microsoft's "commercial cloud"—a made-up metric in which Microsoft cherry-picks its best cloud-based businesses and lumps them together—compares quite favorably to Amazon. From a growth perspective, Surface was a welcome surprise with 39 percent growth and nearly $1.9 billion in revenues. And Windows fell harder than the PC industry, which is usually not the case. Meanwhile, gaming did great, but only because of a third-party game called Fortnite, which is not an Xbox exclusive: Microsoft's hardware sales actually tanked in the quarter, falling 19 percent.
"Microsoft Shares Slip Despite Q2 Earnings Beat as Azure Growth Rate Stalls"
And by "stalls," we mean it's maintained a mammoth 76 percent growth rate for an entire year.
Oh, Apple announced earnings too
Microsoft's earnings announcement wasn't really the biggest tech earnings news this week: Apple's was, especially given that it had previously warned that iPhone sales would be much lower than expected. And now we know how much lower: In a time period during which worldwide smartphone shipments declined by 4.9 percent, the iPhone experienced a unit sales decline of approximately 18 percent (and a revenue decline of 15 percent). But yes, the results were still quite impressive: Apple posted net income of $20 billion on revenues of $84.3 billion in the most recent quarter. And its other businesses—while tiny compared to iPhone—all grew, revenue-wise. (Apple no longer provides unit sales figures.) It's interesting—to me, at least—to compare Apple's earnings with Microsoft's, because Apple is very much a one product company—iPhone is directly responsible for 62 percent of Apple's revenues, or about 75 percent if you include indirect factors like services—whereas Microsoft is far more balanced, and more able to sustain a single product failing. That said, Apple is much bigger than Microsoft by revenue. Heck, just the iPhone is almost twice as big, revenue-wise, as all of Microsoft now.
"Xbox Earnings Show Strong Performance, With One Caveat"
Right. The Xbox.
Microsoft brings the feel-goods in its Super Bowl ad
And no, I don't mean that it just predicted a blow-out victory for the New England Patriots. Instead, Microsoft is going back to the accessibility well it mined so effectively in its holiday 2018 ad and is again offering an ad featuring various disabled youngsters competing on Xbox using its amazing Xbox Adaptive Controller. Spoiler alert: This one is a tear-jerker too, and of the positive kind. As the parent of a deaf child and the son of a legally blind parent, I pay very close attention to Microsoft's accessibility work, and it's fair to say that the company's efforts are quite mixed. But the Adaptive Controller and this advertisement fall very neatly on the right side of the fence. Grab a tissue. It's worth watching.
"Microsoft's new Outlook iOS design is now available for everyone"
Even the 82 percent of the world that uses Android?
Microsoft's October 2018 Update will never be fully deployed before the next Feature Update hits
Thanks to massive reliability issues and several weeks of resulting delays, the October 2018 Update for Windows 10 is only just now being made generally available to the user base. And that doesn't mean it's all happening at once, either: Microsoft will, as always, roll it out first to those PCs on its known-good configuration list and then open it up to more and more PCs over time. But look at the calendar, folks: It's February. And that means that the next Windows 10 Feature Update, currently called 19H1, will soon be finalized and will begin heading out to users, at least in small ways, by the end of March or beginning of April at the latest. And that timing suggests that we're about to see something unprecedented in Windows 10's four-year history: A version of the product that is not even on half of the installed based before its successor arrives. In other words, lots of users will likely skip the October 2018 Update and move ahead to the next one instead. Curious.
"Microsoft's Foldable Surface Phone Can Win In Two Ways"
This is clickbait.
This is clickbait.
Windows non-controversy of the week
And speaking of Windows 10, one of the big hopes this year is that it will experience an upgrade bump thanks to the retirement of the Windows 7 support life cycle in January 2020. After all, there are approximately 600 million Windows 7 PCs in use out in the world. But this heightened sense of anticipation is also causing some to see conspiracy theories. After all, Microsoft is keen to avoid the issue it had when it extended the support lifecycle for Windows XP and there were still hundreds of millions of users on XP when support finally ended. So maybe Microsoft will do things—like kill the media metadata service that powers Windows Media Player and Media Center in Windows 7—to prod users to upgrade more quickly. Guys, come on. That's not what's happening. Microsoft is killing this service because so few people use it; our media-consumption habits have changed dramatically since 2009, with music services like Spotify and cord-cutting services like Netflix and Hulu. Being able to use Windows Media Player (but not Media Center, which is no longer supported) fully isn't going to entice anyone to upgrade to Windows 10.
"New Microsoft Foldable Surface Phone Details Emerge"
No.
"Microsoft is preparing for foldable Windows devices"
Yes.
Apple actual controversy of the week
You'd think that Apple's earnings announcement would dominate the Apple-related news this week, but no: Instead, Apple lashed out at Facebook—and then at Google—for violating the terms of its app testing service and for violating the privacy of iPhone users. The issues? Apple provides an internal testing service for enterprises so that they can easily bypass the App Store and side-lode apps on their users' iPhones. But Facebook was using it to distribute apps to consumer—many of them teens—which it paid $20 for full access to all of the data on their phones. (Google was doing something very similar.) So Apple revoked its access to this service, which wreaked havoc internally at Facebook because so many of its internal apps rely on the service. Apple, point made, later re-enabled the service for both firms. But it will be watching Facebook (and Google) more closely going forward. And this overt act was a nice PR win in a week that should have been nothing but bad news for Apple. Nice timing on that one, guys.
"It Doesn't Matter If Microsoft's Bing Gets Blocked in China"
Because nobody uses it anyway.