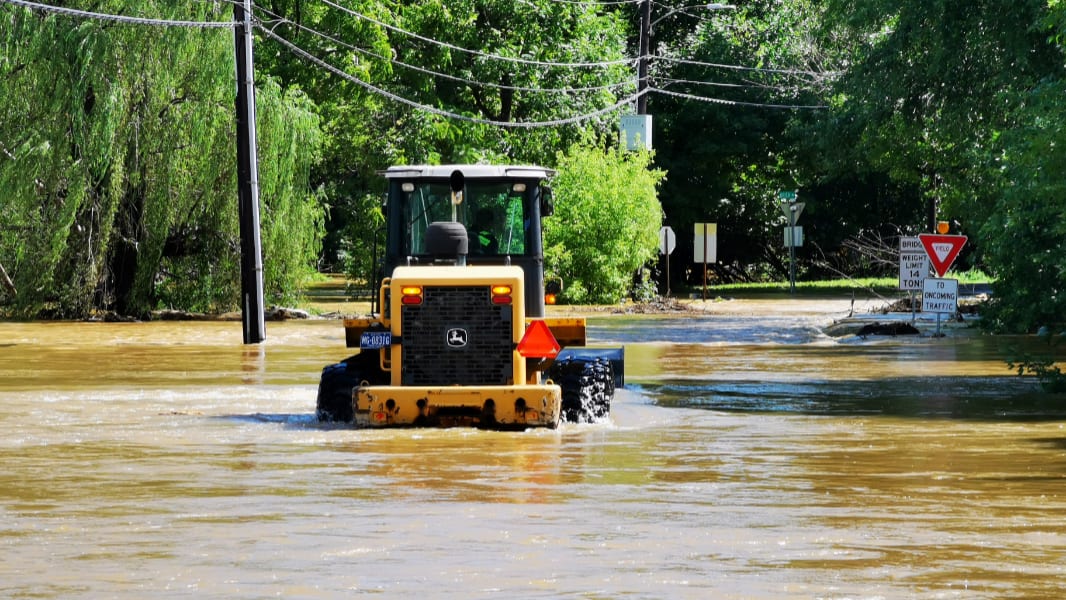 Because tik tok, tik tok, what do you do, Microsoft, this edition of Short Takes looks at Microsoft's bizarre pursuit of social networking, Ignite 2020 being split asunder, a massive reorg in the Windows group, a virtual Microsoft appearance in a virtual Samsung product launch, and so much more.
Microsoft's bizarre courtship of TikTok escalates
Is it bizarre that Microsoft wants to purchase the U.S.-based assets of TikTok, the controversial social networking service that the U.S. presidential administration is trying to block from operating in the United States? Let me count the ways. But instead of backing off from a deal in which it would collude with the president and essentially steal most of a company from its China-based parent firm, Microsoft is instead escalating things. And according to reports, it doesn't just want TikTok's U.S.-based assets, it now wants all of TikTok, a company that, let me remind you, is not actually for sale. Folks, we live in Bizarro World, and while I'll never understand why Microsoft, which has no particular acumen in consumer services, would even want TikTok—my theory is that its about the 100 million strong user community—it is at least clear to me that buying the firm—stealing it, really—would be the worst thing it could ever do to its international standing and reputation. Microsoft, seriously. Don't.
"Microsoft's bid to buy TikTok is the company's brilliant plan to finally make you love it"
Just in case you thought this one was clear-cut.
Microsoft splits Ignite 2020 into two separate conferences
With COVID-19 triggering the cancelation of in-person conferences for the foreseeable future, it's no surprise that Microsoft's annual Ignite conference will be held virtually this year, and given the success of the virtual Build 2020 conference back in May, the firm even has a good blueprint for how to pull it off correctly. But here's a wrinkle: Microsoft revealed yesterday that it will be splitting Ignite 2020 into two separate and shorter virtual events, one which will be held September 22-24, 2020, and the other which will happen in early 2021 sometime. The original Ignite would have been a week-long event, so my guess is that Microsoft's experience with Build, which was about 3 days long as well, dictated that a single, longer event would have been too arduous for its employees. And that's all good with me: Build was fantastic and I'm looking forward to two Ignites.
"Scientists rename human genes to stop Microsoft Excel from misreading them as dates"
See, this is why people use Google Sheets.
Massive reorg churns up the corporate blovo-speak in Windows group
It's fair to say that the COVID-19 pandemic has reinforced what's really important to many people, and now we can see it happening at the corporate level, too: Microsoft finally woke up to the fact that Windows, once its most cherished cash cow, is still a huge part of the day of over one billion people and is, in fact, important, both to those customers and to its own bottom line. And so finally, belatedly, the firm is reorganizing its Windows organization into something called Windows + Devices and is dedicating more resources to improving the product and its integration with first- and third-party hardware. Unfortunately, the internal missive that explained this change is littered with corporate bloviation and it's hard to understand what the real strategy is. "Our focus is on product-making, aligning experiences across the company, and inspiring our broad and vibrant ecosystem," Microsoft's Panos Panay writes in the memo. "Our desire is to create end-user pull across all segments of the business … The mission of Windows + Devices is to build platforms and products that create and complete magical experiences with all of Microsoft, to empower every person and organization to achieve more." Ah boy.
"Microsoft commits to achieve 'zero waste' goals by 2030"
Then how do you explain Cortana?
Microsoft makes another appearance in a Samsung keynote
Samsung launched several new handsets and other devices at its annual Galaxy Unpacked event this week, albeit virtually—thanks, COVID!—and Microsoft was there yet again, albeit virtually, to discuss more integration between Samsung's devices and its software and services. This time around, Microsoft is allowing Samsung Galaxy users to run Android apps on their Windows PC via the Your Phone app (a feature that will come to all users in the weeks ahead) and offer integration between Microsoft services like OneNote and OneDrive and Samsung mobile apps like Samsung Notes and Samsung Gallery. Also, Samsung will offer a gaming bundle for Note 20 buyers which will optionally provide 3 months of Xbox Game Pass Ultimate with cloud gaming and a third-party wireless controller and clip. So it looks like that partnership isn't just continuing, but expanding. Which is interesting when you consider that Microsoft is about to launch an Android phone of its own…
"Microsoft and Samsung need each other now more than ever"
Yeah, that Samsung Gallery integration is going to push Microsoft's market cap over the top.
Microsoft looks like its ready to launch Surface Duo for some reason
I've been told by two different sources that Microsoft is briefing Surface MVPs about something on August 12, and that can only mean one thing: The firm is getting to launch Surface Duo, its Android-based dual-display, um, phone, well, … device. Let's call it a device. It's not entirely clear why Microsoft is doing this, given that it's never made a single compelling case for dual displays. And it doesn't help that its Windows-based dual-display device, Surface Neo, has been delayed indefinitely. But if you're looking for a sort-of Android phone with an inferior processor, camera, and user experience, well, Microsoft's got just the device for you. Or, it will soon, it seems.
"How to use Microsoft Teams with your friends and family"
Gingerly.
Microsoft takes on Apple and its anticompetitive app store policies
In September, Microsoft plans to launch game streaming via Xbox Game Pass Ultimate using its Project xCloud technology. Originally, the plan was to make this feature available via both Android and iOS/iPadOS. But as it turns out, Apple had other ideas, and it will not allow Microsoft to offer a game streaming platform via its app store because it requires developers to let it approve every game that makes it way through the store. This is, of course, ludicrous: Apple doesn't make similar requirements of video services, ebook and audiobook services, music services, and the like. Instead, it's a clear attempt at blocking potential competition to its Apple Arcade service, and the firm has similarly blocked efforts by other game streaming services to come to iPhones and iPads. "It's our ambition to scale cloud gaming through Xbox Game Pass available on all devices, but we have nothing further to share at this time regarding iOS," a Microsoft statement notes. "Our Project xCloud preview TestFlight period has ended on iOS and we are focused on delivering cloud gaming as part of Xbox Game Pass Ultimate to Android customers beginning September 15." Anyone else tired of this behavior?
"Epic Games is now worth $17.3bn following latest funding round"
Also, it can't get its game store in Apple's app store either.