Paul Thurrott Joins the Petri IT Knowledgebase, Launches Thurrott.com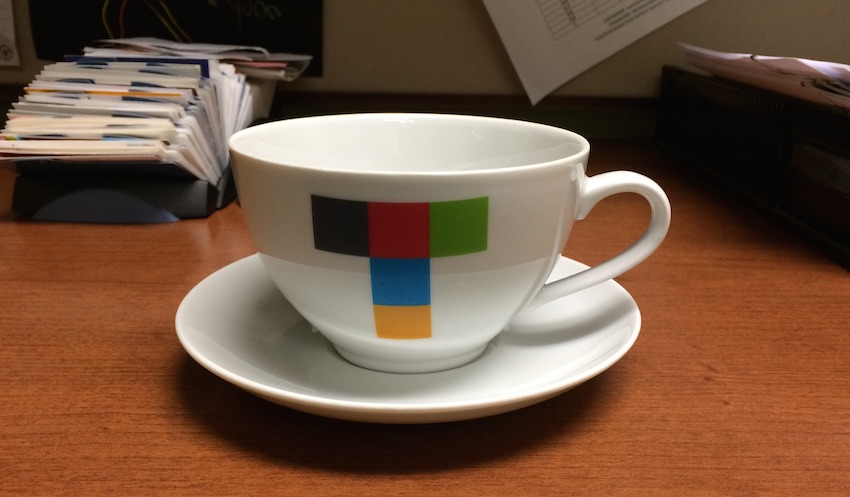 More than 17 years ago, Paul Thurrott launched the SuperSite for Windows, an independent tech news site that eventually became one of the leading destinations on the internet for information and news about Microsoft, Windows, and lots of other IT and tech topics. I'd wager that most Petri readers have read Paul's work before, and I'm happy to announce that Paul has joined the Petri IT Knowledgebase editorial team, in addition to partnering with Petri publisher Blue Whale Web to launch an all-new tech news site at www.Thurrott.com.
From WinInfo Daily Update to the SS Sashimi
I first met Paul when I joined Windows IT Pro magazine as a senior editor in the spring of 2007. One of the first tasks of any new editor at Windows IT Pro in those days was to edit Paul's WinInfo Daily Update email newsletter, so I quickly became familiar with Paul's writing style, an approach that seamlessly blended information and opinion into addictively readable content.
I moved on to other roles and responsibilities during my time at Windows IT Pro, spent some time at Microsoft TechNet Magazine, and then eventually ended up here at the Petri IT Knowledgebase. I continued to run into Paul over the years, and it was always clear that Paul was — and remains — one of the leading voices covering the tech industry, especially when it comes to Microsoft.
So when Blue Whale Web Managing Partner George Coll and I had the opportunity to bring Paul aboard as a contributor to the Petri IT Knowledgebase and to partner with him to launch an all-new tech website at Thurrott.com, we jumped at the chance. (In the interest of full transparency, a boat-sized dinner of sushi and promised trips to a mutually beloved watering hole known as "The Town Pump" in Fort Collins, CO may have helped sway Paul's opinion.)
Paul and the Petri IT Knowledgebase
So what will Paul be doing for Petri? In addition to launching and maintaining his own all-new tech site at Thurrott.com, Paul will become the News Director for the Petri IT Knowledgebase and will bring his own unique insight and perspective on Microsoft and the tech industry by posting news stories each day here on Petri.com.
In conjunction with Paul's arrival here at Petri, you'll also begin to see a bit more news content from Petri editors and writers. We won't cut back on the detailed technical how-to content that has made the Petri IT Knowledgebase what it is today, but we will be adding some additional news and news analysis content to supplement what we already have.
Around the same time Paul started the SuperSite for Windows, someone else half a world away also started a new website from scratch and started writing about what he was passionate about. I'm referring to Daniel Petri, who started the Petri IT Knowledgebase in 1999 and was a driving force behind what you see on Petri.com today. In an era when many traditional (and largely print-based) tech publishers are downsizing and shifting to new revenue models, I strongly believe that the approach embraced by Daniel and Paul — of being passionate about your work, engaging closely with your readers, being focused on serving the needs of your audience, and being small and agile enough to follow industry trends quickly — is a successful one.
So I hope you'll join me in welcoming Paul to the Petri IT Knowledgebase. I'd encourage you to follow Paul on Twitter at @Thurrott, catch up on all his posts here on Petri (coming soon!), sign up for the Thurrott Daily email newsletter, and bookmark his new site at Thurrott.com. Welcome aboard, Paul!