Outlook Mobile Updates Help Keep Work and Personal Content Separate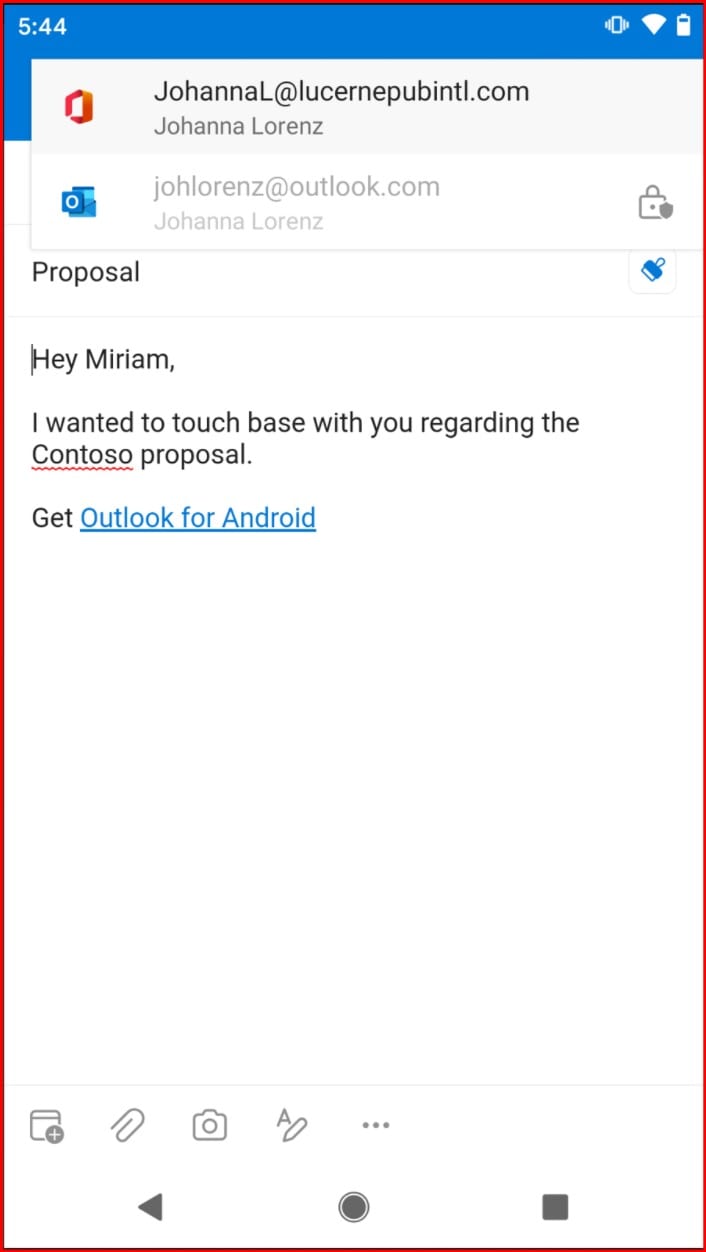 Over the past year, Microsoft's Outlook mobile development team has been assisting you and your users with providing a clear and separate perspective between your work and personal accounts in the Outlook mobile app. They've also helped users identify external messages for security purposes and to keep malicious threats out of your networks. There are 4 categories of improvements to highlight here.
Account Switching
To avoid sending company emails to your colleague's personal email accounts, Microsoft has added visual cues when composing new emails and calendar invites. When sending an email from your Office 365 account for work, there is a clear visual cue at the top of the email composition window showing what account you're using.
Switch Accounts Locked Expand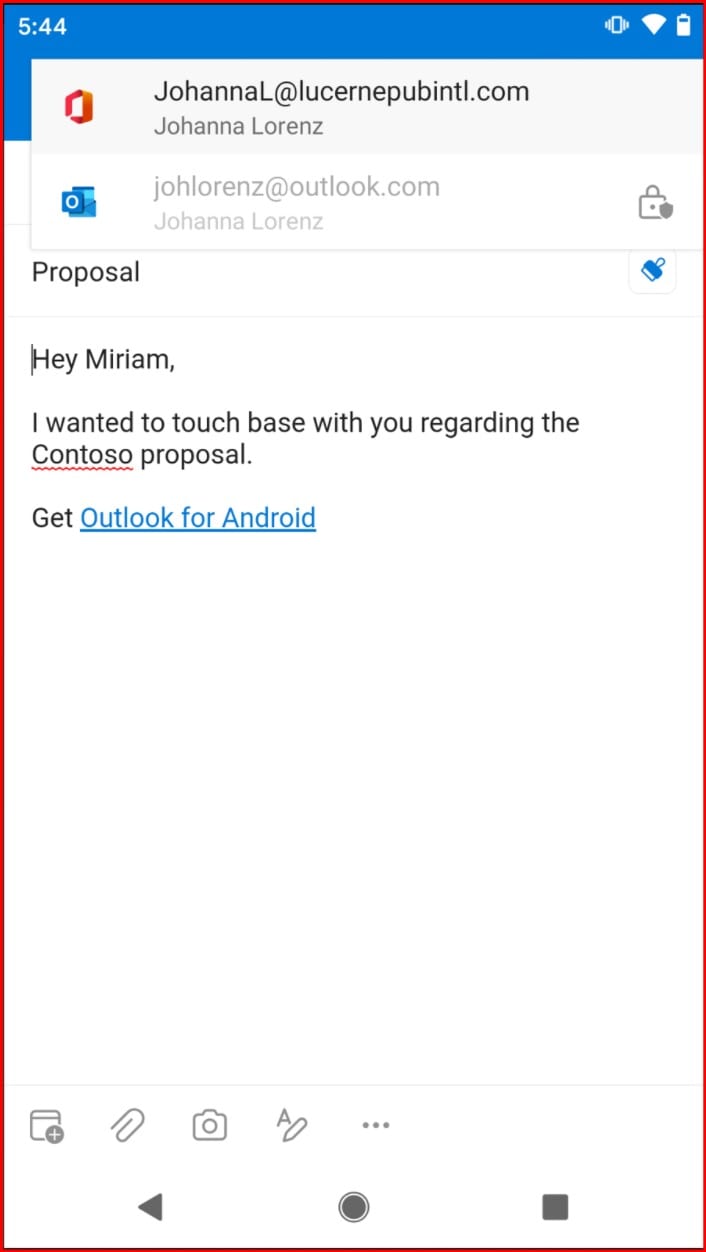 If you are using Intune app policies, you are blocked from sending from your personal email account as indicated by the padlock icon above. If the app detects data in the body or subject protected by said policies, Outlook will prevent that data from being sent from the wrong account.
Contact Separation
For efficiency purposes, when composing new emails and calendar invites, only the Contacts that belong to the account being used will surface with autocomplete and searches. If you're sending from your work account, there is a clear separation between the Contacts in your work and personal accounts. When you search your directory, you'll only see your work Contacts and users. This prevents your users from sending to a colleague's personal email account, which would not be at the top of the professional Scale-O'-Meter.
Contacts Expand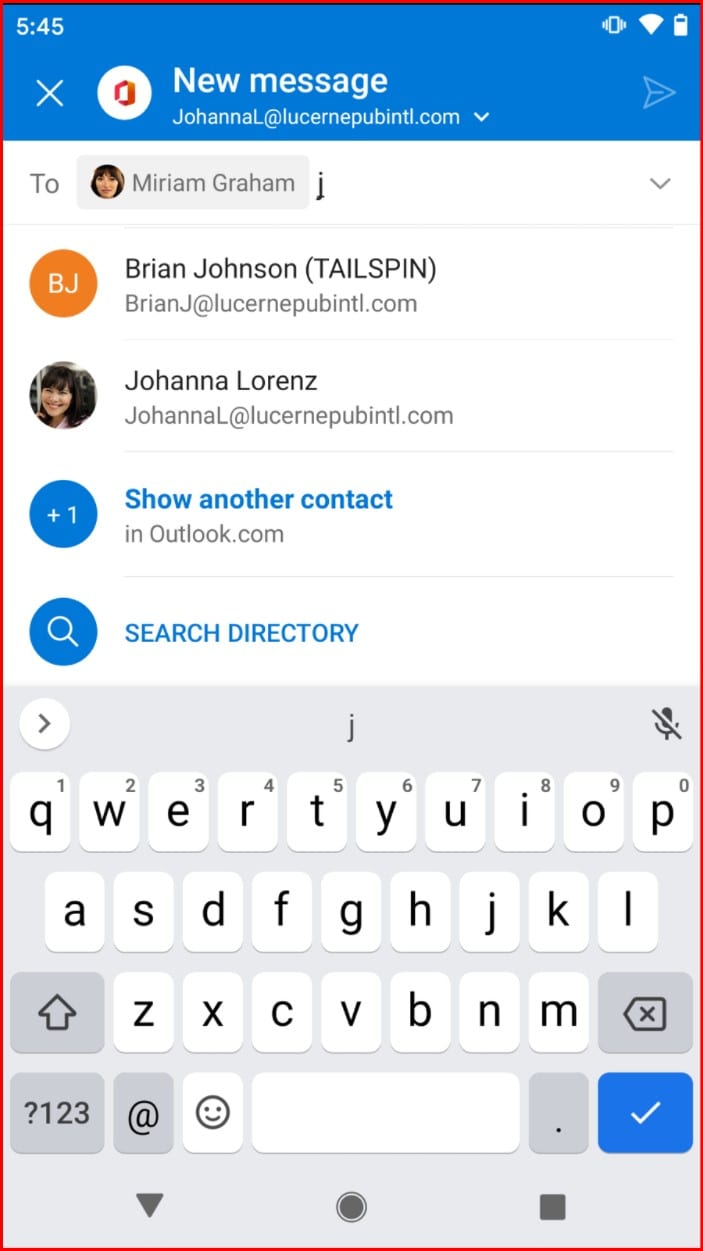 Organization Logo
Planned to be available in the second half of 2021, Microsoft will support your company's brand logo to appear in the Outlook 'All Accounts' view and during compose events. This is another feature to help users keep their accounts easily identifiable.
Organization logos are defined in Azure Active Directory (AAD). If the dark theme square logo is configured, Outlook will use that when the app is configured for dark mode. When considering your logo, Microsoft recommends against transparency, unless the logo works well on white, light grey, dark grey, and black backgrounds. Transparent logos will appear with a light or dark background depending on the app's theme. This could pose a problem with logo recognition, depending on the logo's colors. For more information on how you can configure your company branding for this purpose and many others, visit this link!
Organization Logo Expand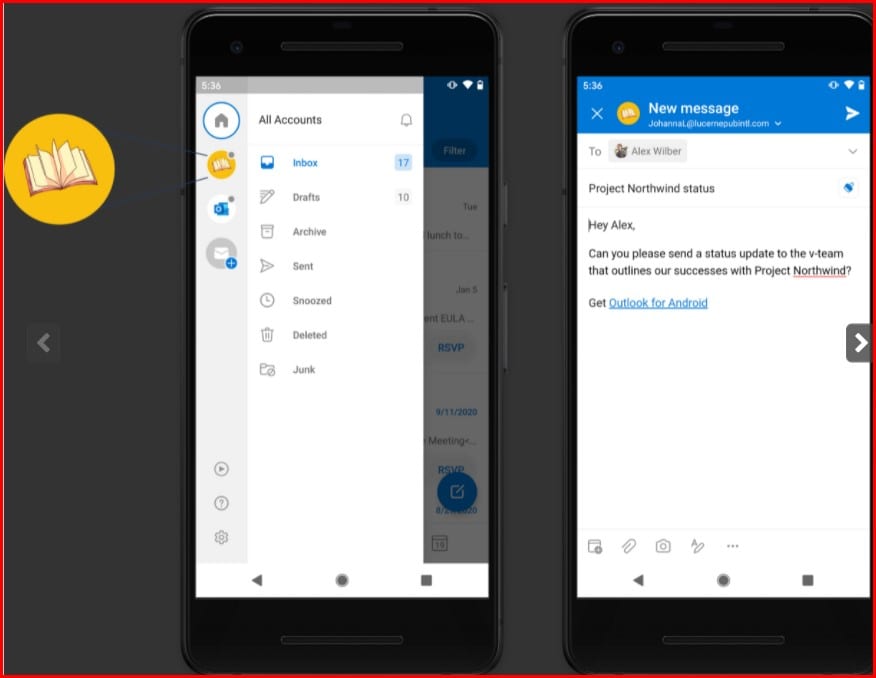 External sender tag
Exchange Online recently released the ability to make it easier for your users to identify external senders. This potentially helps your users to be extra cautious when clicking on links from external senders/spammers. Outlook mobile is one of the first platforms to support this functionality. After an Exchange Administrator in your organization enables this using the PowerShell cmdlet 'Set-ExternalInOutlook', users will see an External tag displayed for emails from external senders.
Image #1 Expand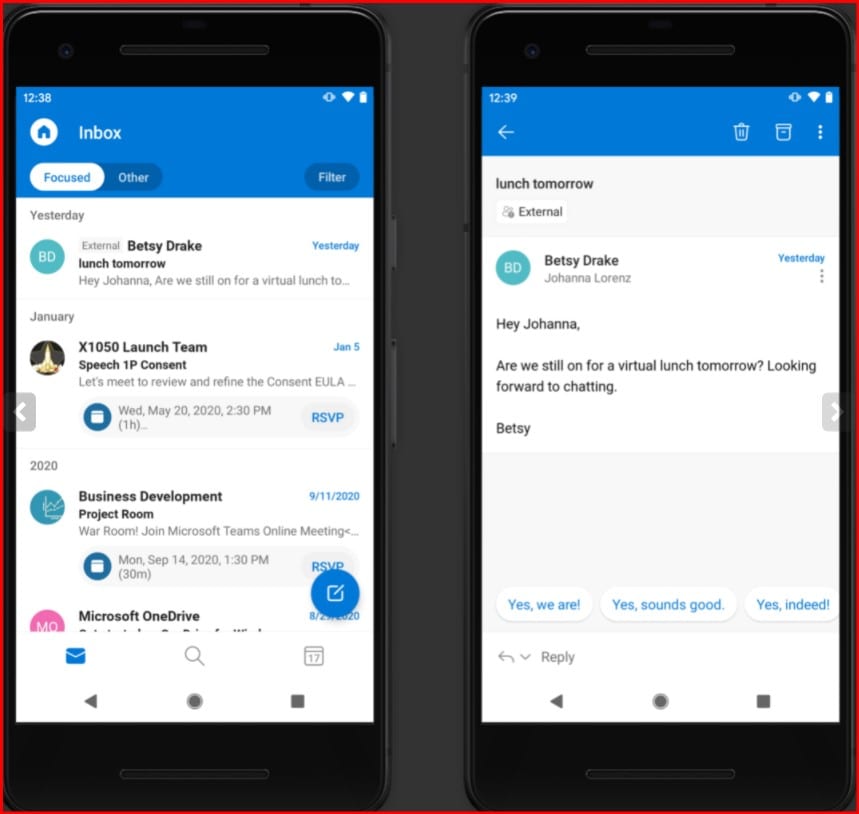 If anyone has any questions about these new improvements, leave a comment!