Microsoft has acknowledged a new issue with Windows 10 and Windows 11, which causes select locally-synced OneDrive files and folders to remain on the PC even after a factory reset. This bug was first discovered by Microsoft MVP Rudy Ooms, who noticed that the user data may still be accessible in the "Windows.old" folder after performing a reset on the affected Windows devices.
According to Microsoft, this file persistence issue may occur when a user initiates a manual reset process using the built-in option in Windows Settings. Moreover, this bug also impacts factory resets done remotely with Microsoft Intune or third-party mobile device management tools. This problem does not seem to affect OneDrive "cloud-only" or locally downloaded or opened files.
"When attempting to reset a Windows device with apps which have folders with reparse data, such as OneDrive or OneDrive for Business, files which have been downloaded or synced locally from OneDrive might not be deleted when selecting the "Remove everything" option. This issue might be encountered when attempting a manual reset initiated within Windows or a remote reset," Microsoft explained on the Windows health dashboard.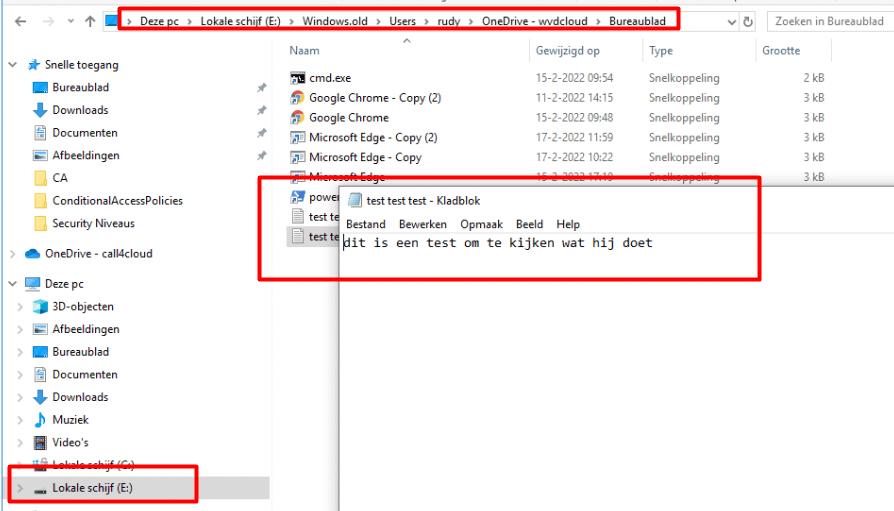 Microsoft has confirmed that the reset issue affects all supported Windows versions, and the list includes Windows 11 version 21H2, Windows 10 version 21H2, Windows 10 version 21H1, as well as Windows 10 version 20H2.
Workaround for the Windows 11 and 10 reset bug
The Redmond giant has provided a couple of temporary workarounds to help mitigate the Windows reset issue. The company recommends IT Admins to sign out or unlink OneDrive before resetting Windows 10 or 11 PCs in their organizations.
If you have already performed a factory reset, Microsoft noted that this problem can be resolved by using the Storage Sense feature in Settings to delete all user data from the device permanently. Microsoft has not provided an ETA for a permanent fix, but the company is working on a solution that should be available in the coming weeks.