Microsoft Windows 10 Anniversary Edition -- Better for Professionals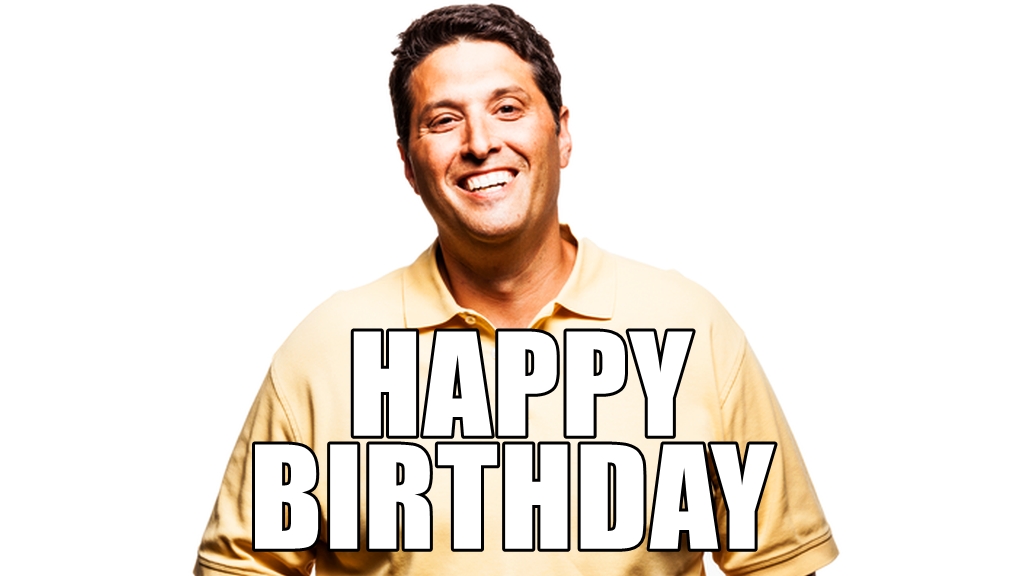 Microsoft Windows 10 gets its birthday build. But the Anniversary Edition isn't just about pushing consumers to upgrade before Friday's freebie deadline.
It also brings loveliness for professional users. Enterprises large and small will see it working more smoothly, reliably and securely—according to Redmond.
But not everything smells of roses. In today's IT Newspro, we dig the dirt on "1607". [Updated 3:41 am PT with more comment]
Your humble newswatcher curated these news nuggets for your entertainment. Not to mention: The Final Teen Spirit…
What's the craic, Brad Sams? The walrus says Microsoft Ends Major Development of Windows 10 Redstone 1:
The time has come. [It] will be released…on August 2.
…
[It] will be called 1607. [It] has now been released to…Insiders. … I'd expect there to be some celebration at Microsoft. … For enterprise customers, [it] brings Defender Advanced Threat Protection (WDATP) and Windows Information Protection.
…
Edge…is getting its largest update. … Extension support, biometric authentication…notifications, pinned tabs…reading list…and improved security. … The Start menu has been updated.
…
[It] is an excellent addition to Windows 10. … It adds a shiny gloss to the OS that has something for everyone.

Can we have a second opinion? Mary Jo Foley brings her "traditional" First look:
Build 14393…is effectively the [RTM] version of Windows 10 1607. [It] is basically…Windows 10 Feature Pack 2…a rollout of performance, reliability, bug fixes, and new feature updates.
…
Windows Hello…is a lot more reliable. … Cortana can now be used above the lock screen. … And a dedicated Windows Ink capability makes using digital pens…more interesting.
…
Edge getting extension support is YUGE. … What's been most surprising to me [is] how much better the bundled apps…run. … I've also found the Wi-Fi and Bluetooth connectivity…considerably more solid.

Anything else we should know? Tom Warren rabbits on about his favorite new features:
[It] includes some highly requested features [and] minor additions that really make the OS feel a lot more polished. … I love the new dark theme. … If you're traveling abroad…you'll never have to worry about manually adjusting your PC clock.
…
If you're a developer then Bash…is a big deal. … Microsoft is essentially adding the Linux command line to Windows.
…
Overall, I'm impressed. … And more features and changes are coming. … This is the exact promise of Windows as a service. … It's often all these small additions that make for a better operating system overall.

So we should sing happy birthday now? Mark Hachman has his Windows 10 Anniversary Update review:
As a birthday present of sorts…it's a pretty nice one. … Think of [it] as a milestone…a chance to polish some features and bring on a few others.
…
Edge…was a glaring flaw in the original…release: too spare, too slow. [But it] now syncs data with the cloud. … 13 Edge extensions are available…none of them fluff. … I still found Edge somewhat unstable, though.
…
Has Windows 10 improved? Clearly. … These are bold strides forward. … But they're unfinished.

But what about enterprise security? Peter Bright shines a light on the Anniversary Update:
Business customers are not, for the most part, eligible [for] the free upgrade, but Microsoft is still courting them. [It] has already been adopted surprisingly quickly by the Department of Defense.
…
Biometric authentication will also be possible…using FIDO. … We can expect banks and other online services to directly support [it] from their websites. … Windows Defender Advanced Threat Protection…adds cloud management and big data heuristics.

Any final words? Paul Thurrott summarizes thuswise—OK, I'm a curmudgeon:
You may recall that Microsoft released…Windows 10 version 1507, on July 29, 2015. … While there are still a few misses…the Anniversary Update is a much more…cohesive system. .
…
Microsoft…made further changes to Start…providing a very vivid example of why it's not always a good idea to try and please everyone. [It] is a confusing mess. … A classic example of a Frankenstein…user interface with no cohesive, driving design. … The final design…will please no one.
…
Tablet Mode is further enhanced with an option that lets you hide the taskbar. [But] it should be…the default. Oh, Microsoft.
…
App switching…is still curiously slow, as if Microsoft were trying…to emulate an iPad. [But] overall, Windows 10 version 1607 is pretty great.

Update: What say the IT folks on the ground? Here's citylivin:
Patching in the corporate environment is a nightmare now, as each "patch" is actually a brand new operating system. I still haven't got things to go smooth between versions…and expect another week of fighting before this new edition will image to workstations properly.
…
The main problems I have are this rapid feature release cycle (2 major updates a year is far too fast), and its various ways that it screws up and requires time to be rebuilt.
…
Another huge annoyance is that they got rid of the file and settings transfer wizard, which has been a godsend since XP in terms of giving people the exact same environment that they started out with before I came in and switched the computer. … Now I have to say, "Unfortunately we cant copy your profile cleanly anymore, so you have to start fresh." Then I have to hand copy bookmarks back in Chrome, desktop items, etc.
…
I blame the new features. … They couldn't get [the] wizard working reliably with these new features, so they dropped it as opposed to fixing it.

What else do dissenters want before they'll upgrade? Miamicanes counts the ways:
I want…a Start menu that isn't the nemesis of anyone who has ADHD. … Windows 10's…is an unambiguous step downward. … And it's butt-ugly.
…
I want Microsoft to quit crippling desktop apps…for the benefit of…phones that statistically, nobody even owns. … I want Ubuntu to quit doing it, too, BTW.
…
I want Aero Glass back, dammit. I paid $400 extra to get a discrete…3D graphics card.
…
I want…Media Center with full CableLabs-certified support. … Just like Windows 7.
Buffer Overflow
More great links from Petri, IT Unity, Thurrott, and abroad:
And Finally
Nirvana vs. Europe: The Final Teen Spirit

You have been reading IT Newspro by Richi Jennings, who curates the best bloggy bits, finest forums, and weirdest websites… so you don't have to. Hatemail may be directed to @RiCHi or [email protected].
Ask your doctor before reading. Your mileage may vary. E&OE.