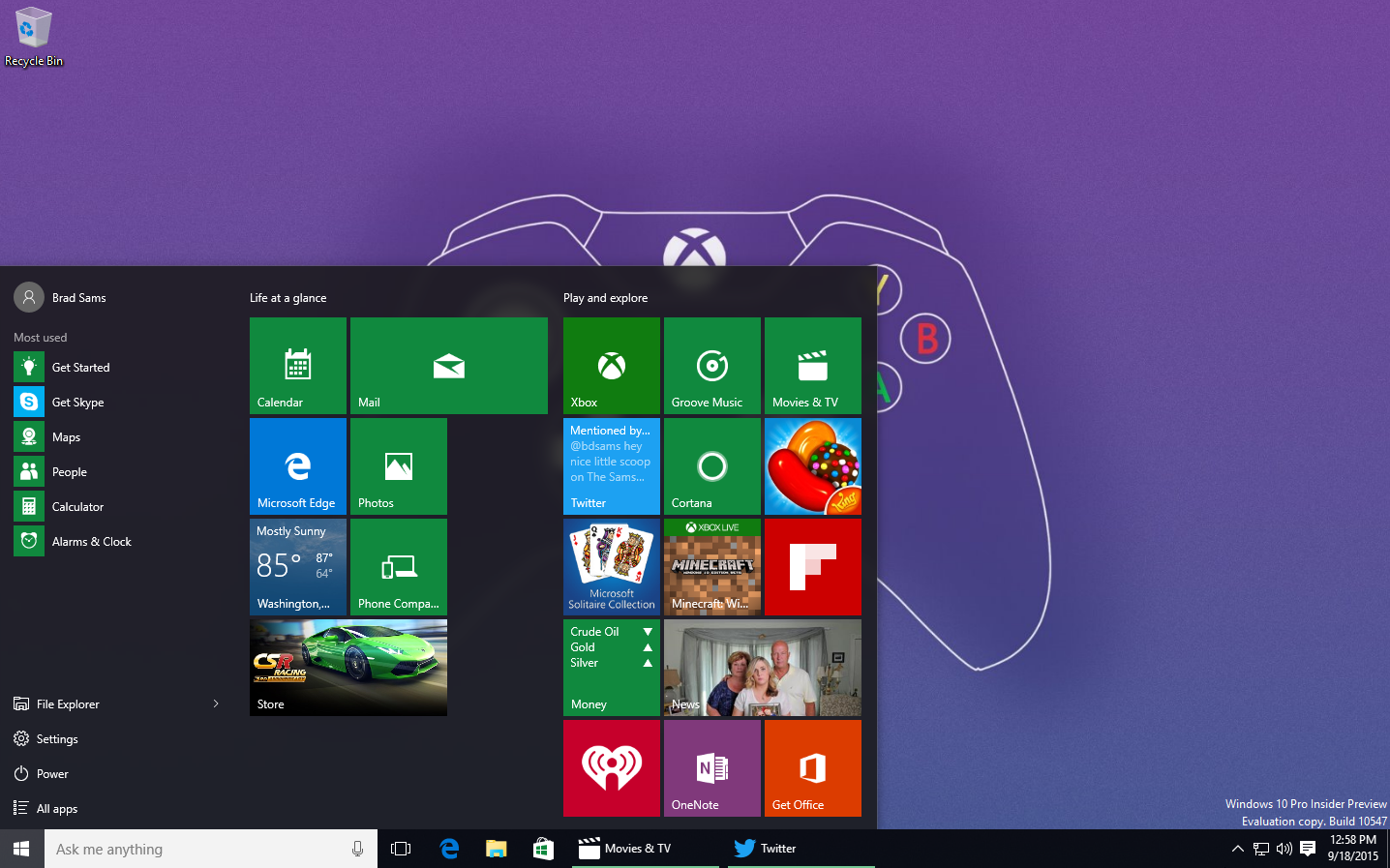 This week, the Chinese president is visiting the United States and one stop on his tour is Microsoft's campus in Redmond, Washington. To highlight this visit, Microsoft has announced three new partnerships with Chinese companies including Baidu.
Microsoft is building a custom experience for Baidu users that will make it easier for these users (more than 600 million) to upgrade to Windows 10. The version of Windows 10 will provide a local browsing and search experience and Baidu.com will become the default homepage and search for the Edge browser.
Baidu will be creating a new "Windows 10 Express" distribution channel that will allow its users to download an official build of the OS; the company will also build Universal Windows Applications for Search, Video, Cloud and Maps for Windows 10.
It's no secret that Microsoft's Windows platform, specifically Windows XP, saw high levels of piracy in the country. By partnering with Baidu, Microsoft is looking to tap into the market where it has previously struggled to sell legitimate software by using a well known and trusted local brand.
In addition to the agreement with Baidu, Microsoft also signed agreements with Unisplendour Corporation (UNIS) and 21Vianet to provide tailor-made hybrid cloud solutions and services to Chinese customers, especially state-owned enterprise customers. Also, Xiaomi, a leading smartphone company in China has said that it will adopt Windows Azure, operated by 21Vianet and based on Microsoft technology, to provide cloud services for Mi Cloud.
In addition to these announcements, there were more agreements signed that cover new companies using Office 365 and new support for deploying Windows 10 in government institutions and more.
For Microsoft, China represent a massive market that they have not explored due to either regulatory or piracy issues. With the agreements signed today, Microsoft will be able to move deeper into this country in a way that benefits both Microsoft and the local organizations.
You can read more about the new agreements, here.