Microsoft has announced a handful of new features across Microsoft Teams, Viva, and other Microsoft 365 apps. The new solutions are designed to help retailers and frontline workers streamline operations, improve communication, and boost security for shared devices.
First off, Microsoft has released new updates to improve the Walkie-Talkie feature in Microsoft Teams. The prompt to join feature can now automatically select the last channel used by the Walkie-Talkie device. The transmission usage report feature will allow IT admins to get insights about call quality and overall usage next month. These Walkie-Talkie features will be available for devices sold by popular vendors like Zebra Technologies, Samsung, and Honeywell.
Microsoft has partnered with a human capital and workforce management firm UKG to launch a Teams Shifts connector for UKG Dimensions. It's designed to make it easier for frontline workers to perform various tasks such as clock in and out, view and accept open shifts, and request time off.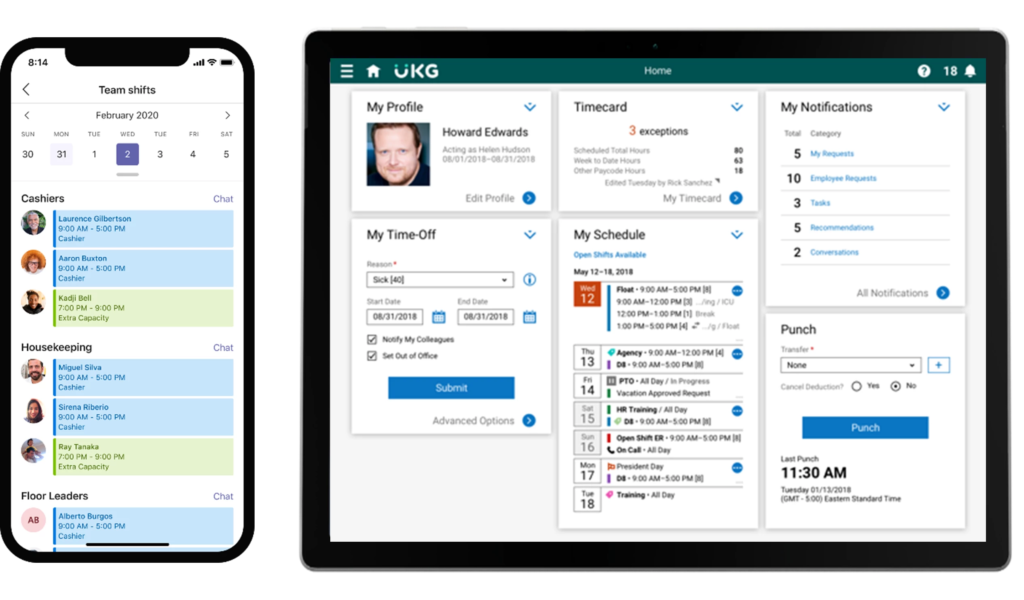 Microsoft announced some improvements for the Updates app that launched in Microsoft Teams in May 2022. The Updates app is getting support for deep link sharing that will let IT admins create links for particular updates and share them with end users. Next month, the Updates Power Automate connector will help organizations to automate their workflows with triggers and actions.
Viva Engage adds support for Stories
Microsoft unveiled a couple of enhancements coming to its Viva employee experience platform. The company has released a new Stories feature for Viva Engage in public preview. The Facebook Stories-like feature allows users to post short videos for promoting an ongoing event or celebrating an achievement.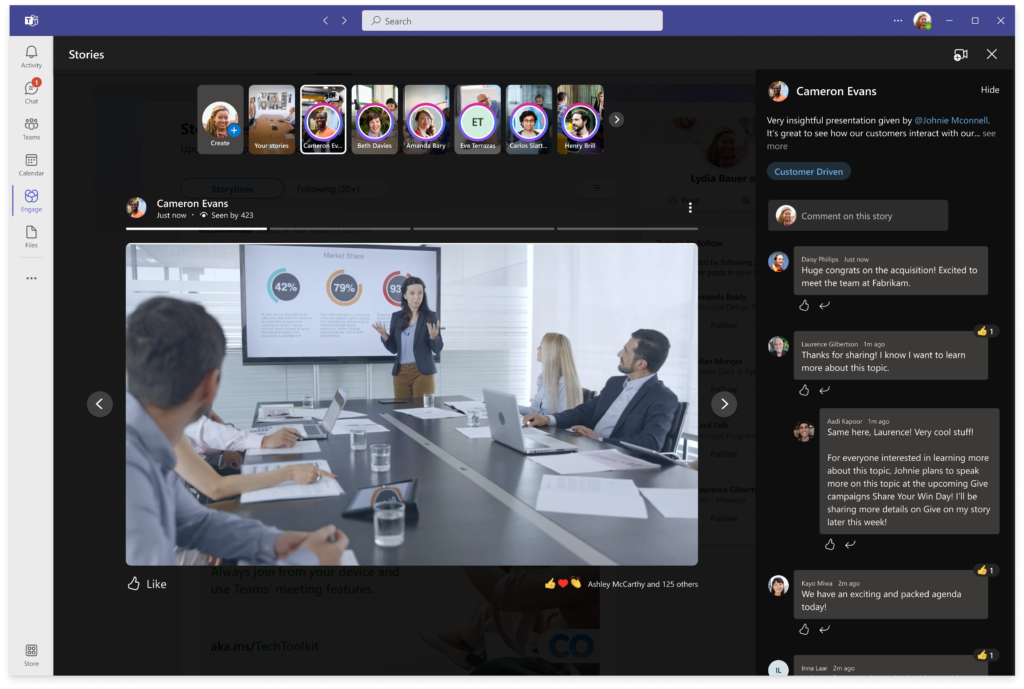 Additionally, Microsoft introduced support for Viva Connections pre-configuration in public preview. The feature provides a central hub to view important information such as tasks, top news, approvals, and shifts. The Viva Learning mobile app is getting a new home page experience that provides easier access to learning content and training assignments.
New shared device mode for Microsoft 365 apps
Microsoft is making it easier for IT admins to deploy Microsoft 365 apps on shared devices. The latest update brings support for a new shared device mode that lets users securely access Microsoft Edge, Outlook, Yammer, and Power Apps on Android devices. IT admins will be able to configure shared device mode for Microsoft Teams via Microsoft InTune on iOS devices in February 2023. Microsoft also plans to add shared device mode support for some third-party endpoint management tools like SOTI and VMware Workspace One.
Last but not the least, Microsoft is introducing two new features in Outlook next month. Group mailboxes will help frontline workers streamline communication across departments. There is also a new feature that will enable customers to filter recipients by job function, department, and location for sending targeted emails.