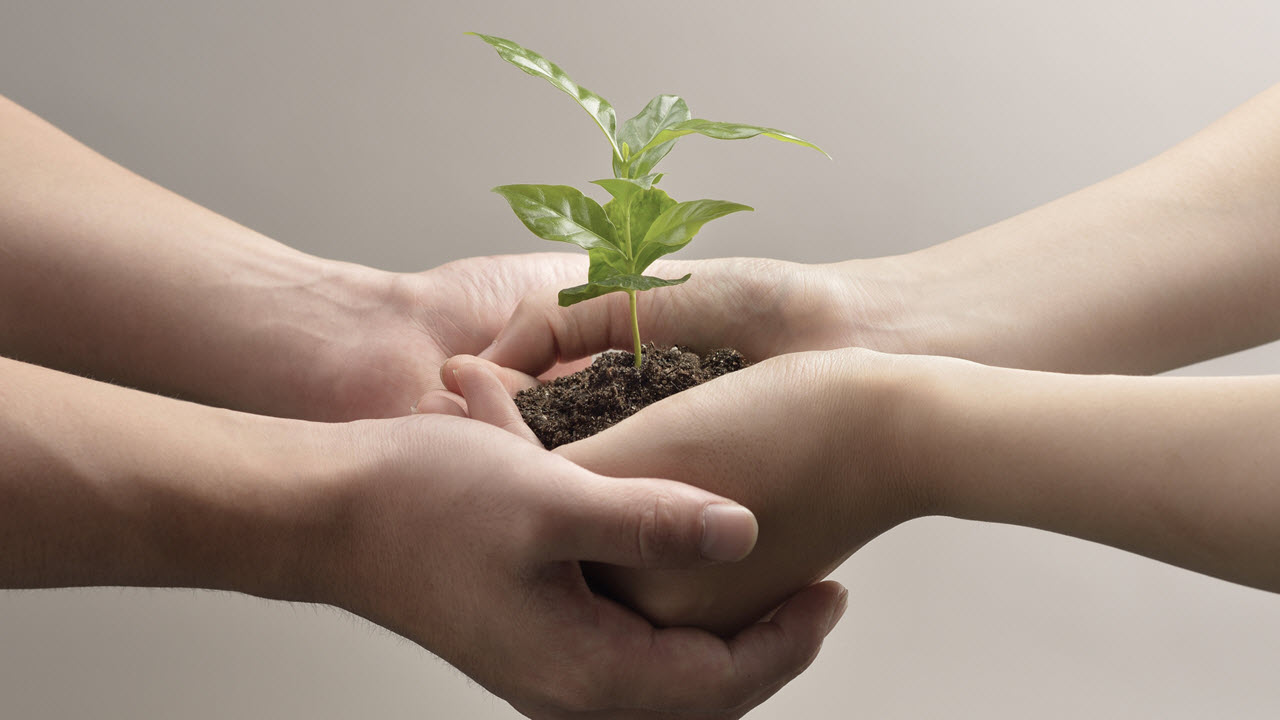 The moment Microsoft Teams was released, I became very excited to start using it within Sparked. My first task was finding business scenarios suited for Microsoft Teams. My eyes immediately fell on the following:
Sales with prospects and customers
Working in teams and projects
Last December we started implementing Microsoft Teams for these two scenarios. I would like to share our experiences and findings. My goal is to help you in your Microsoft Teams adventures and to be successful implementing Microsoft Teams within your own organization.
Sales with Prospects and Customers
Our previous sales process with prospects and customers in Office 365 was purely focused at SharePoint Online. We used a custom solution to create a SharePoint Site Collection, based on a template, for every prospect or customer. This accumulated, over the past four years, to more than five hundred SharePoint Site Collections. Loads not even used and basically forgotten. I realize there's not a Site Collection limit in SharePoint Online, but if there is one thing I can't stand, it is clutter and unused stuff. I want to delete it! Can't wait to get my hands on the delete button!
I decided to use PowerShell to create an Excel overview with all the Site Collections and designated owners. My colleagues were so nice to point out which Site Collections could be deleted and which couldbe archived. Of course, I used ShareGate to migrate content to a newly created archive. Just damn simple.
We decided to create a Team for our Sales department. They immediately became the happy owners of a Modern SharePoint Team Site with a flashy modern document and pages library. We wanted to avoid an overload of Site Collections, as mentioned above, so we decided to go into a different direction. Every prospect and customer gets a channel within the Sales Team. The channel creates a folder in the central document library of the connected Team Site. This makes it easy for everyone to find a proposal or statement of work. You know immediately: Go to the Sales Team Site and use Search. Works like a charm! You are probably wondering by now: "Aren't you eventually going to get dozens, even hundreds of channels?" Good point. We came to the same conclusion. This is going to be, to be honest, a bit of a test to see if it works out. I discovered that the Search bar within Microsoft Teams does a pretty good job of quickly finding the channel: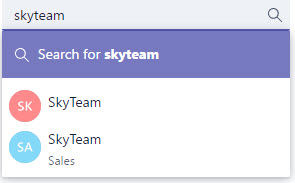 The Sales Team has, at the moment, 33 channels. You can decide, by applying favorites, which channels are listed: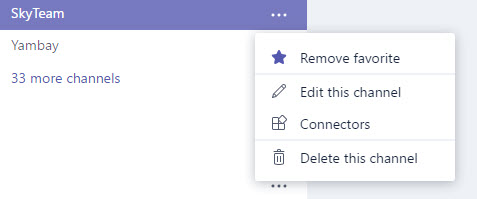 These two features definitely help in adopting this new work method with Microsoft Teams. One of the best features of Microsoft Teams, the tabs and conversations, really kick into high gear within this scenario: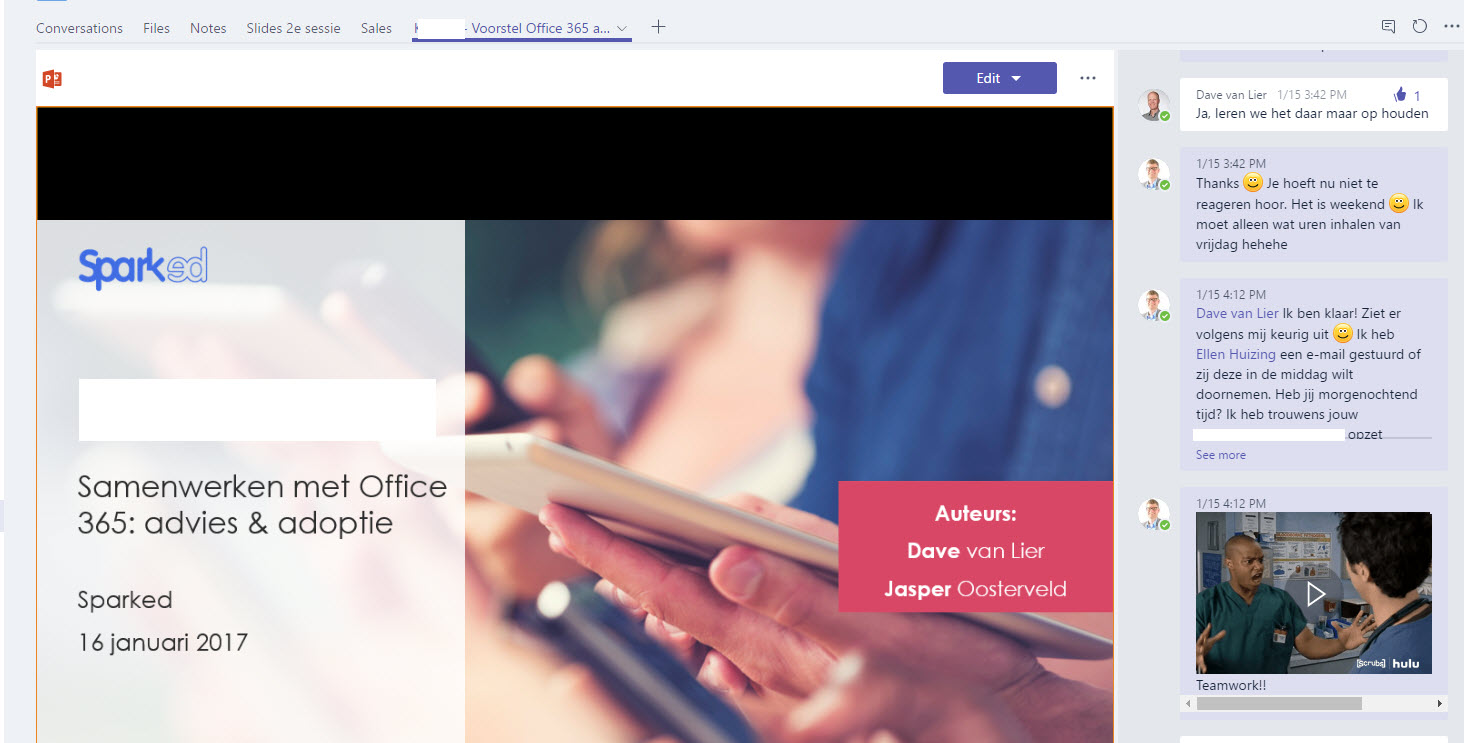 This example shows how I created a tab connected to our proposal. My colleague Dave and I had a chat about the content and we were able to successfully finish the proposal! I also included our colleague Ellen to review the proposal and send it to the prospect. This is by far one of my favorite features in Microsoft Teams. I can highly recommend using tabs with connected documents and the conversation bar. Powerful stuff.
Working in Teams & Projects
In the previous paragraph, I described our old working method: Creating SharePoint Site Collections for every prospect and customer. Let's say a prospect became a customer, we kept using the SharePoint Site Collection. For every project, we created a subsite. We also used an internal (hidden) document library and a shared library. We often invited a customer as external user to collaborate and share project information. To be honest, not that often because the external sharing system with classic (man, I am getting old) SharePoint Team Sites was a bit of a pain. I am happy this improved with the Modern Team Sites. We decided to move away from the way of working and move towards Microsoft Teams.
We are now creating a Team for every customer. Every project is a channel. This results in one SharePoint Site with all the content of the customer and the projects. A different direction from the previous working method. We have always been very transparent with our customers. We have nothing to hide while working together on projects. This had to be reflected in the collaboration tools. We now invite a customer to the Modern SharePoint Site. He or she gets access to all the content within the Modern SharePoint Team Site. Unfortunately, there is no access for customers in Microsoft Teams. You can start with email within the Conversations part of the connected Office 365 Group. Not really an ideal situation, so let's hope this gets fixed after the preview phase.
We use Microsoft Teams for the internal conversations. These are excellent to share ideas and questions. Notes are used for all our meetings and feedback from customers. Similar to the Sales process, we highlight documents and collaborate. We are still in the process of switching to Microsoft Teams, but the feedback has been very positive. There are, of course, issues but people definitely see the potential of Microsoft Teams.
Conclusion
Microsoft Teams is still in the preview phase. Unfortunately, there are a couple issues:
No single sign on
No tile in the Office 365 App Launcher
No support for external users
No support for the SharePoint recycle bin within Microsoft Teams
These issues really have to be solved to get Microsoft Teams production ready. That said, I do recommend starting with a pilot or proof of concept. Try it out, discover the use within your company, and make the work lives of your business users more fun and efficient.
You can view my other Microsoft Teams articles below:
As always, please share your ideas, questions, and thoughts about the content of the article.