Microsoft is planning to make it easier for users to catch up on important Activity feed notifications in Teams. The Microsoft Teams desktop app is getting a new toggle button that will let users view all unread items in the Activity feed with a single click.
The Activity feed in Microsoft Teams allows users to keep track of unread messages, replies, likes, @mentions, and other relevant activities in channels. As of today, it is possible to filter unread activities by selecting the More options (. . .) menu and choosing the "Unread" option. However, this process may not be convenient for some users.
To make the Activity feed more useful, Microsoft Teams will soon allow users to enable a toggle button to quickly view all the unread activities. "Unread Toggle will help the user review only unread items on the activity feed easily and efficiently," the company explained on the Microsoft 365 roadmap.
How to filter unread Activity feed notifications in Microsoft Teams
To filter unread activities in Teams, users will need to click the activity option in the sidebar and enable the "Unread only" toggle button. Once clicked, the activity pane will show all unread notifications (filtered and ordered by date).
However, users will see a "You're all caught up!" message in case there are no unread activities. It's also possible to mark certain notifications as unread to deal with them later.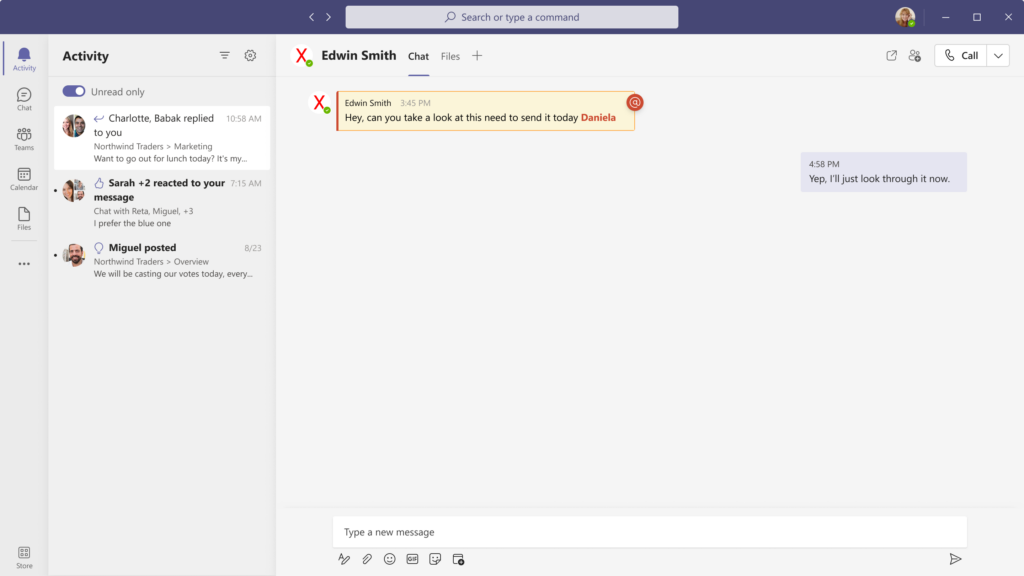 Microsoft highlights that the new filtering capabilities will help users better manage their activity feed. It should make it easier to get back to any important announcements they may miss throughout the day.
The new Microsoft Teams feature is currently under development, and it is expected to arrive in public preview in early October. The company plans to release this update to all Microsoft Teams users in late November. However, Microsoft says that IT admins will not be able to manage this feature via tenant-level settings.