Microsoft Surface Pro Review: Making The Good A Little Bit Better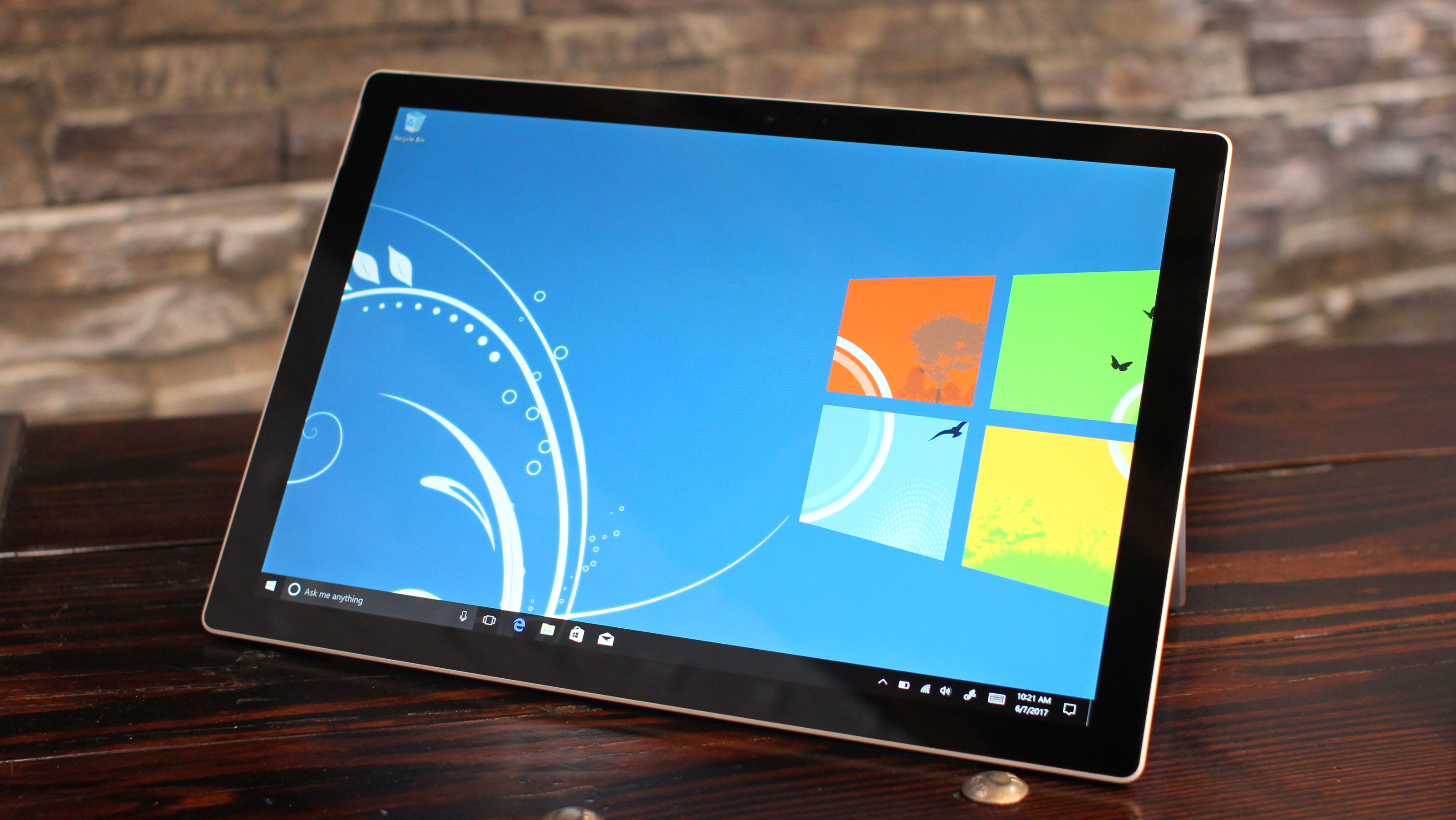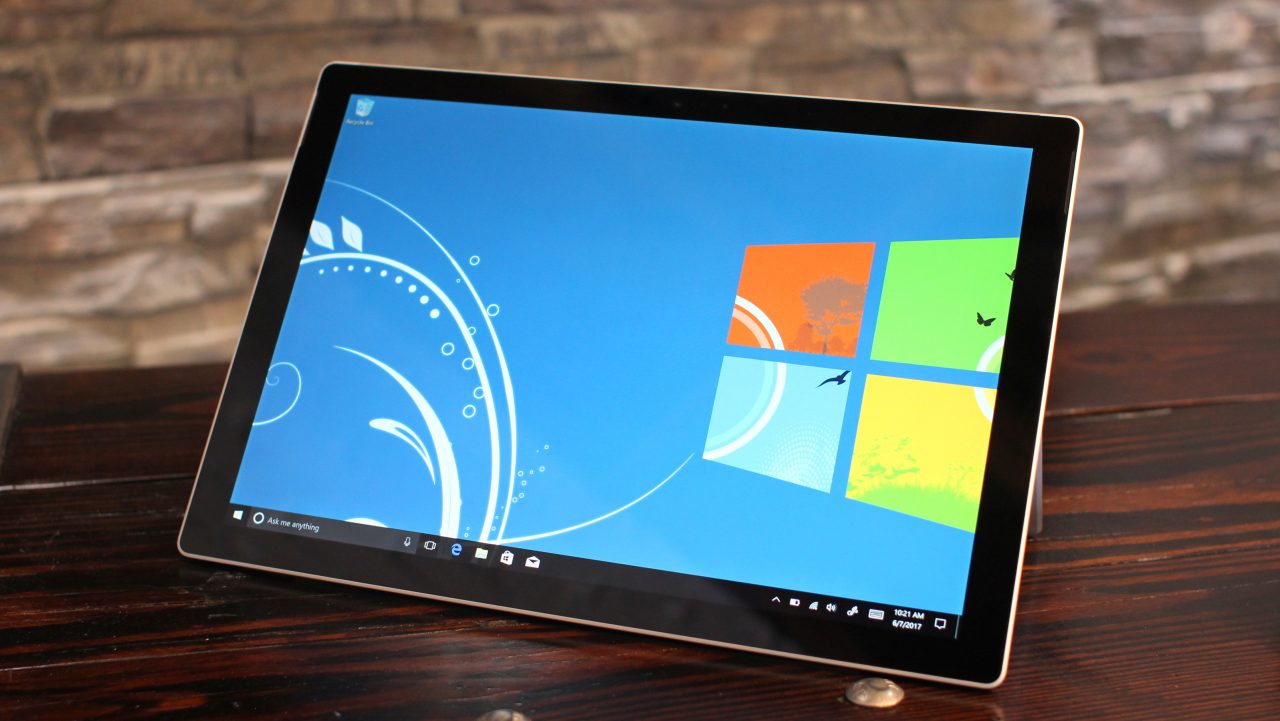 A few weeks back, Microsoft announced the long-awaited successor to the Surface Pro 4, the Surface Pro. If the name is a bit confusing that's ok, the company is simply dropping the number following the name and every version going forward will simply be known as the Surface Pro; think of this as the Surface Pro (2017).
I have been using this device for a little over a week and what the company has done is taken the well-received Surface Pro 4, refined it with new internals, reduced the ambient noise the device creates, updated the pen and made the hinge even more flexible. In short, they took a good device and made it better.
As you would expect, this is very much an evolutionary upgrade and is not a generational leap by any means; especially since it does not include USB-C or Thunderbolt 3 support. While that omission is a bit disappointing, all of the other upgrades are exactly what I would want from a new version this machine.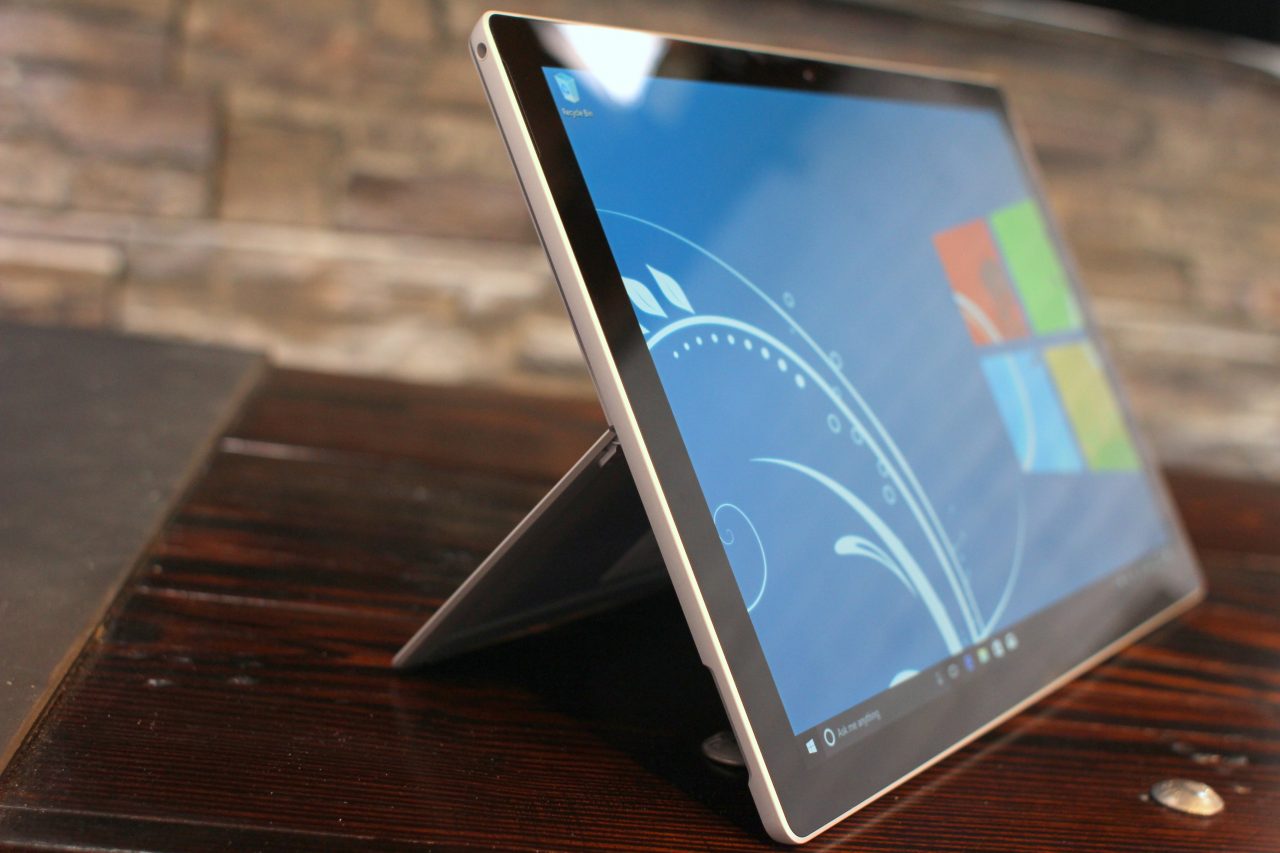 The Surface Pro design is mature which means making any radical changes to what has been the best selling Surface product would seem foolish; I'm happy they kept it conservative. If you are looking for a spec breakdown, check out my announcement post here.
There is one improvement to this machine that likely won't make a lot of noise in the headlines but is important to know. This machine is quiet, Microsoft sent me the i7 model which has a fan (m3 and i5 models do not have fans) and compared to the Pro 3 and Pro 4, the company has made significant progress in creating a device that is much quieter.
I can't stress how much this improves the device experience over the prior generation as those machines would make a hissing noise at infrequent intervals while updating or while simply sitting on my desk that drove me nuts. That issue has not been present on this machine and it's a small update that should not go overlooked.
The other area that sees a noticeable improvement is battery life. Microsoft says that this machine can get over 13 hours of video playback which I consider a vanity metric as few people will only play video but under a wide variety of use-cases, I'm averaging around 8.5 hours or so. My use consists of writing (this review), streaming music and video, working with several Office apps (PowerPoint, Excel, Word) and of course, browsing the web.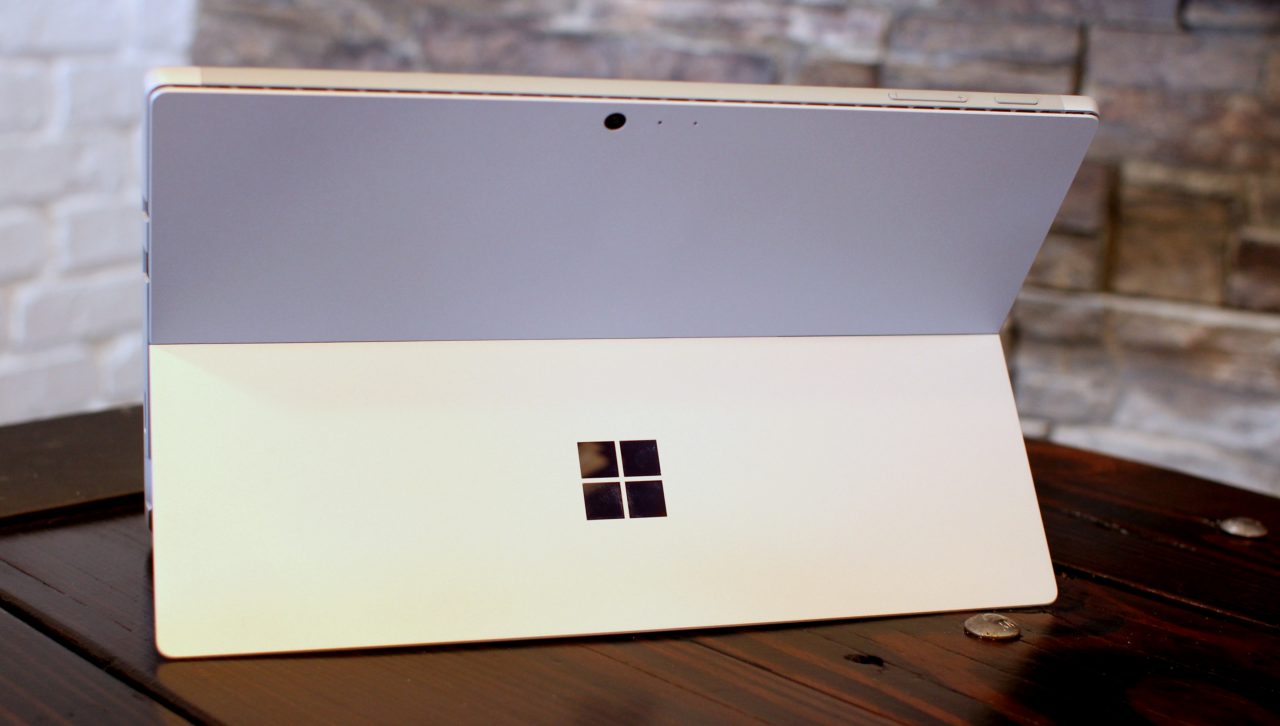 Microsoft will tell you that this is the most versatile laptop but let's face it, this is a tablet as it doesn't ship with a keyboard. I am using the new cobalt blue Alcantara Type cover (an additional $159.99) with the Pro and functionally, it operates just like the last generation; I will say that the cover does smell a bit foul out of the box but that issue quickly goes away after a day or two.
One thing that is not in the box is a pen. Microsoft told me that only about 30% of users actually use that peripheral and that's why they are no longer including it in the box. If you want to use the new pen, that's an additional $99, so you are looking at a premium of $249.99 in addition to the purchase price to get all the accessories.
The pen is improved with support for shading, 4,096 levels of pressure sensitivity, and also tilt support too. Additionally, there is no clip on the pen to attach it to a shirt; I don't find this to be an issue but some may desire the clip. As for performance, I can barely draw a stick figure but in my use of signing a few documents and annotating a few PDFs, the pen worked well.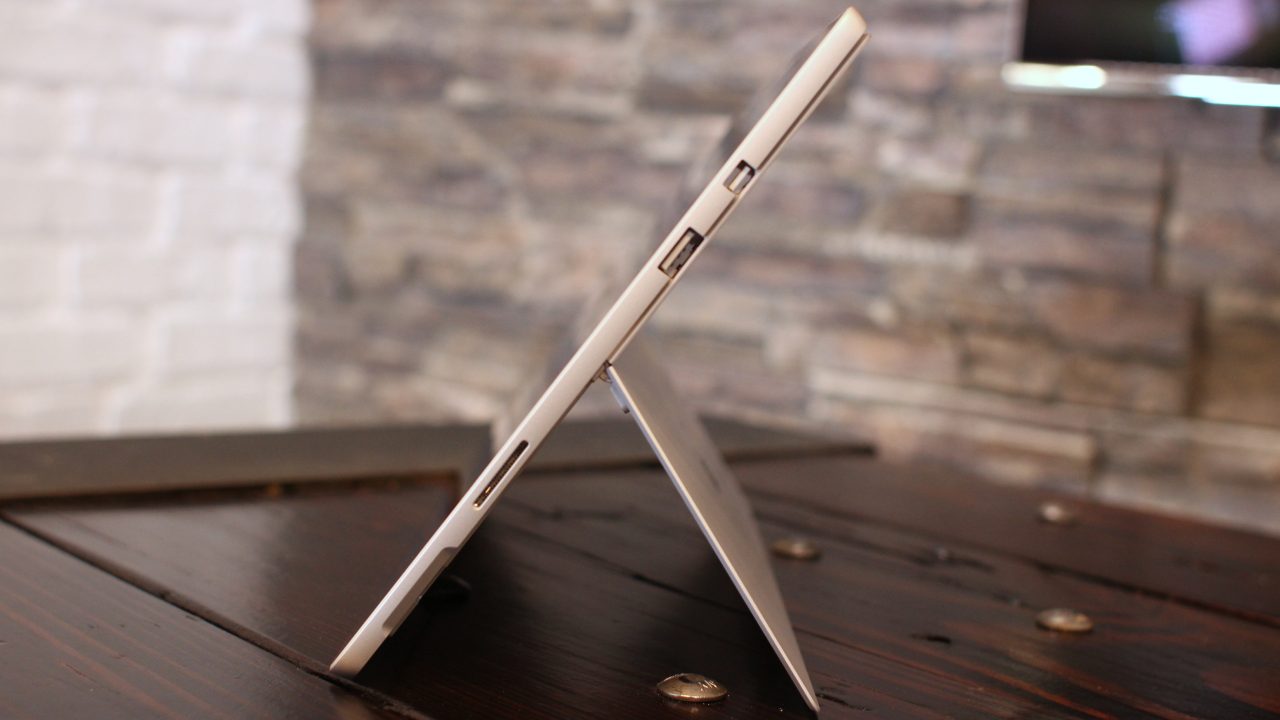 With the updated kickstand, you can now push it to nearly flat to what Microsoft calls Studio mode. The kickstand is confident at any degree and it doesn't feel like it will slip open or closed. When signing documents or annotating PDFs, Studio mode worked great and I can see those who use this machine for sketching using this feature extensively.
As you would expect, this machine is well built and made of high-quality materials. My Pro 4 has held up well and I fully believe this one should stand the test of time too.
For those looking to deploy these in the corporate world, if you are familiar with the Surface brand there are no surprises here. It ships with Windows 10 Pro (Not Windows 10 S or Home) and has all the advanced security features you would want like TPM, Windows Hello cameras, and solid state storage which can handle drops much better than the older spinning drives.
Also, if you have already deployed any Surface that uses the blade charger, those older peripherals are compatible with this new device.
Just about everything else about this device is the same as the Pro 4. It has an excellent display with accurate color reproduction and picks ups gestures and touch input with no issues. The cameras are fine for their purpose…your cellphone will still be the superior option for taking photos but the tablet can work in a pinch. And as you would expect, Windows 10 runs well with no hiccups to note at this time.
The question becomes if you should buy one. The Surface Laptop is also a compelling option from Microsoft but if you prefer the Pro design or are heavy on pen input, the Pro is a better choice.
If you have a Surface Pro 3 or older device, upgrading to the Pro makes a lot of sense as you get at least two generations of device improvements and performance gains. If you have a Pro 4, upgrading is a lot less appealing and you may want to hold off for the next device as the updates, while they do make for a good upgrade, are not substantial enough to recommend spending at least $799 on a new device. And let's be honest, the sweet spot with this machine is the i5/256GB model for $1299 which is not a small amount of money.
If you are looking to buy one for yourself or for use in the workplace, you will be happy with this machine. The Surface Pro is what happens when the Pro 4 goes to graduate school and earns a master's in productivity; to earn a Ph.D., it needed to add a USB-C port.